The Global Journey: Part 4 - Marketing for Success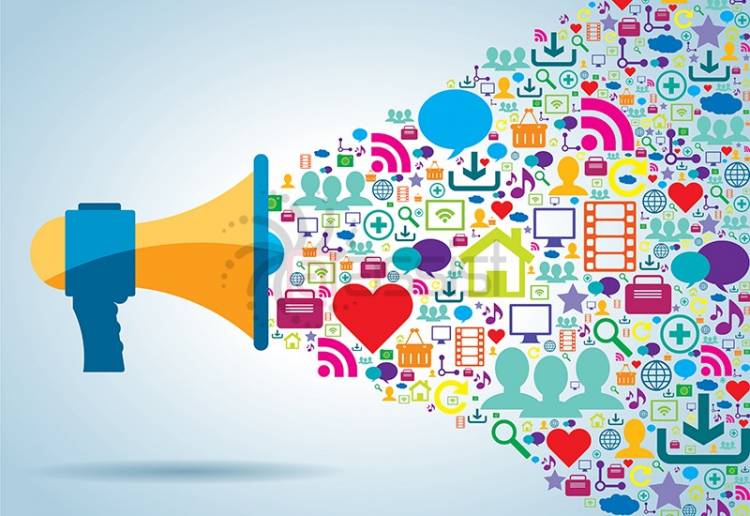 The Global Journey is a set of posts chronicling our journey from one country to the world, from national to international, from one ocean to....you get the idea. Follow along on our journey which will feature the good and the bad with a little hilarious in between. Sign up for notifications when a new post is added by clicking on the button that looks like this

on the bottom left of the website.
Prefer to start from the beginning? Start from Part 1 by clicking here.
---
We've got the venue (website) and the dress (content), now what? The invites (traffic). Just when we thought the hard part was over.
Joking aside, marketing is an important part of being a successful business. Many an entrepreneur have made a beautiful website and then completely forgotten that they need to do some work to get the people to actually come see it. Well not us. As a digital company, we've focused on both digital and non-digital forms of marketing. In this part of our journey, let's focus on digital.
Email Marketing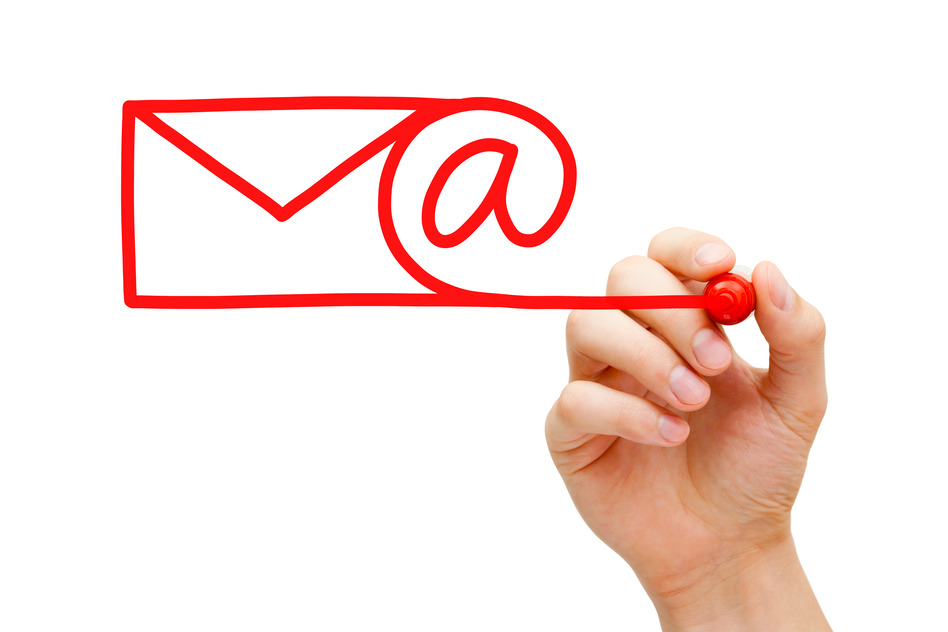 Why not email marketing?
When you think of digital marketing, what's the first thing that comes to mind? Likely email. Here at @Assist, we don't use email marketing. You won't be asked to subscribe and you won't receive biweekly emails from us.
Email marketing used to be the main way to get your message out there and keep your audience interested. It still is in some countries, America being one of them. It also still works extremely well for e-commerce websites.
So what's the problem?
There's actually two.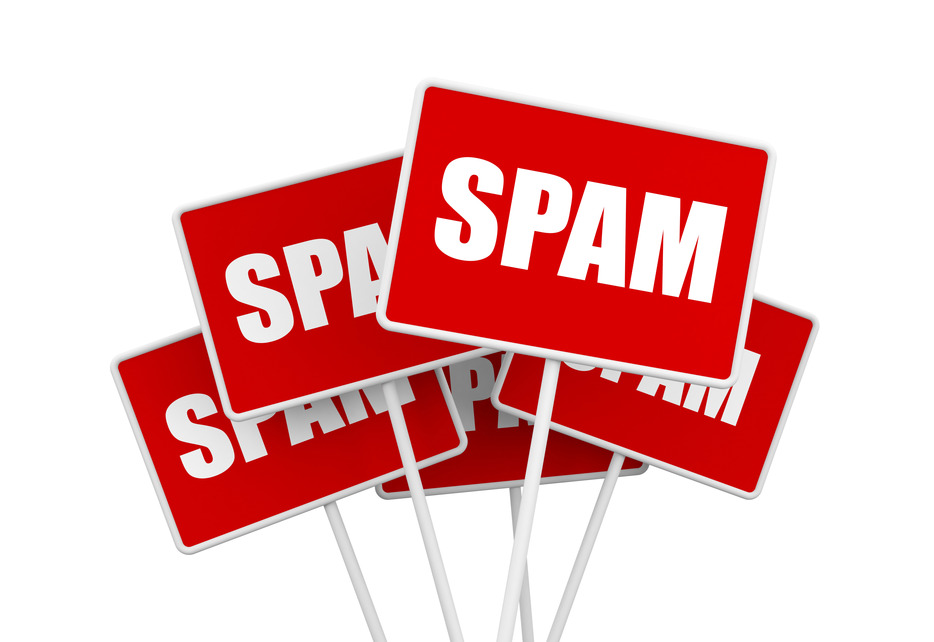 1) As spam continues to multiply, people are opening less email and/or marking them as spam.
2) More countries are adjusting their laws to address the spam problem.
But why are anti-spam laws a problem?
If you've ever tried to read a particular country's anti-spam legislation you've no doubt been left with tons of questions. And therein lies the problem, there's no one who can answer them. What there is though is a governing body who is ready to levy very expensive penalties if you don't follow the rules.
Do anti-spam laws apply to me if my country doesn't have an anti-spam law?
The answer to this is both yes and no. No if your company only emails recipients in your own country and yes if your company emails recipients in countries that do have anti-spam laws. Now, there are still folks out there who are not following the legislation but with the penalties being in the millions of dollars, are you willing to put your business at risk?
Why don't we use email marketing?
Three reasons:
1) Our email recipients are global so anti-spam laws in individual countries is a definite worry.
2) Email creation and keeping on top of anti-spam laws is an extremely time-consuming process. That's time we could be spending to make our services and our blog content more awesome.
3) When we did offer emails, we found our subscribe and open rates to be much lower than with other types of marketing.
So how do I send email safely?
1) ALWAYS go for the double opt in. When someone registers on your website, send an email asking them to click the confirmation link.
2) Keep records. If you ever have to prove you have consent, the responsibility lies solely with you to have concise records as to where, when and how consent was obtained.
3) Always include an unsubscribe link. The unsubscribe link must allow someone to unsubscribe from your list immediately and within a couple of clicks. Requiring a log in to unsubscribe is a no no.
4) Include your company name and address at the bottom of every email you send.
5) Keep on top of the laws for whichever countries you send email to.
Now let's talk about some alternatives.
Push Notifications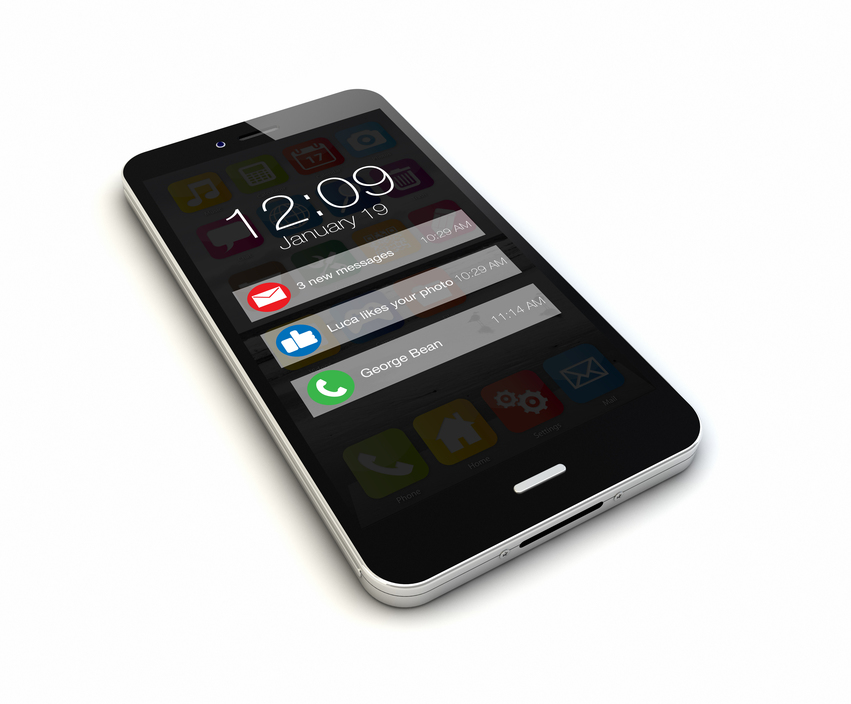 You may have noticed when you came to our website for the first time the box that appeared at the top asking if you'd like to receive notifications from our website.


If you clicked "Allow" you were subscribed to our push notifications. If you clicked "Block" and you'd like to change your mind, simply click the

button that appears at the bottom left and subscribe from there.
What is a push notification?
Push notifications are messages that popup in your notification tray. You'll notice them on your phone from apps that you've downloaded and on your computer from various software or websites that you visit. What's most exciting is that you don't have to be on our website to get one! You could be lazing on a beach in Maui, sipping a mai tai and notified of something awesome on our site.
Why do push notifications work?
Simple: no obligation. Your visitors are able to register (and unregister) for updates on your website without needing to give you a single piece of personal information. And they get it how they get all their notifications. Easy, peasy!
At @Assist, we get tons of subscriptions to our push notifications and so have phased out email subscriptions altogether! We send out little tidbits every week and the clicks are instantaneous and much higher than with we had experienced with email subscriptions alone.
Here's what they look like: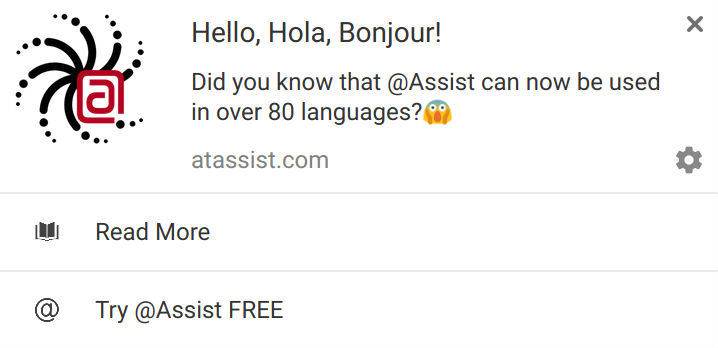 How can I add push notifications to my website?
There are lots of companies offering push notification services depending on your expertise level. Regardless, you still may need to include your developer to get it implemented into your website. We use a great company called OneSignal for our notifications.
Social Media Marketing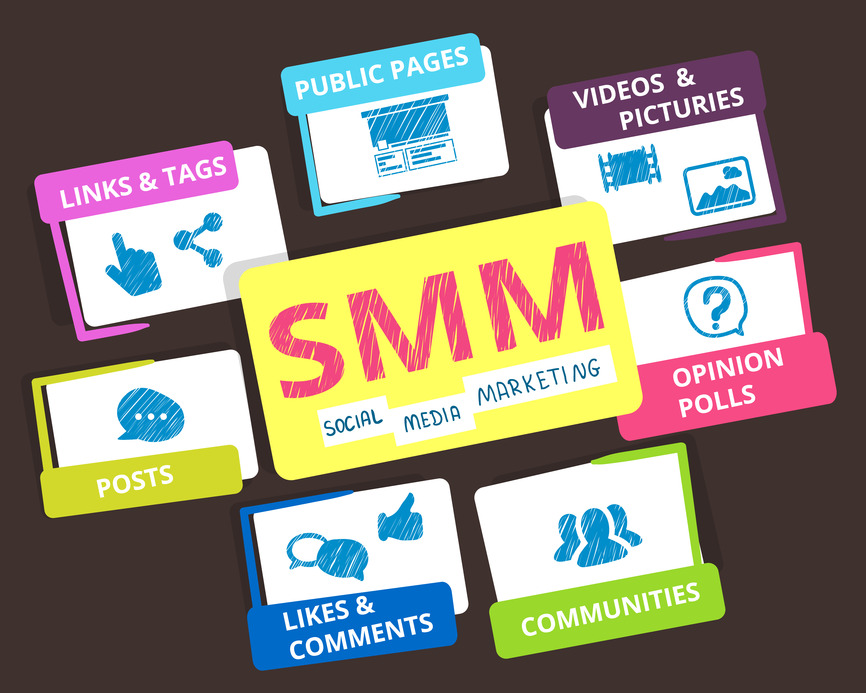 Have you heard? Social media is the new age of digital marketing. If you're not advertising on a social media network or two, you're missing out on appealing to the billions of users who use these services daily.
Let's go into some detail.

Facebook/Instagram Advertising
Facebook/Instagram advertising is especially good if your audience is located in North America. It's one of the easiest and least expensive to get started with and will give you the ability to figure out what works best so you can approach advertising on the other social networks like a boss. Millions of users volunteer their data to Facebook and they've put it to good use allowing advertisers to target not only gender, age and location, but also things like your hobbies, your interests, what phone you use and your relationship status. Facebook can also track conversions on your website through the use of a Facebook pixel which can give you an idea of what people do on your website after they click your ad. Ads from Facebook show on their website, their app, on Instagram and via the Facebook Audience Network which is a Google Adwords like advertisement placement on third party websites and mobile apps. In addition, Facebook offer a course on how to make the most of Facebook Ads.
Find out more here: https://www.facebook.com/business/products/ads
Find out about the course here: https://www.facebook.com/blueprint

Twitter Advertising
Twitter advertising is a great way to reach a global audience. Whether your goal is to increase followers and engagement on your Twitter account or clicks to your website, Twitter's potential is quite honestly, redonkulous. Twitter even has conversion tracking so you can see how well your ads are converting leads into paying customers.
Find out more here: https://business.twitter.com/en/advertising.html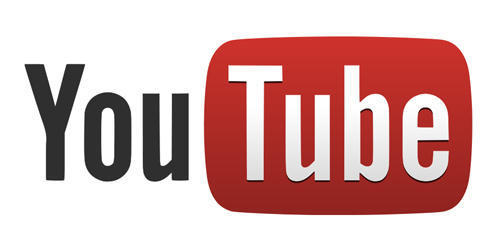 YouTube Advertising
If you have a great short video or commercial for your business, YouTube advertising is a great way to get it to go viral. YouTube says that every video that's uploaded to YouTube can be used for advertising though we'd assume you'd probably hesitate to pay for an ad for a 5 minute video of grandma reading the Sunday newspaper. Ads on YouTube appear on the home page as well as before other videos which gives you the unique opportunity to target your ads to specific interests. Here's an example: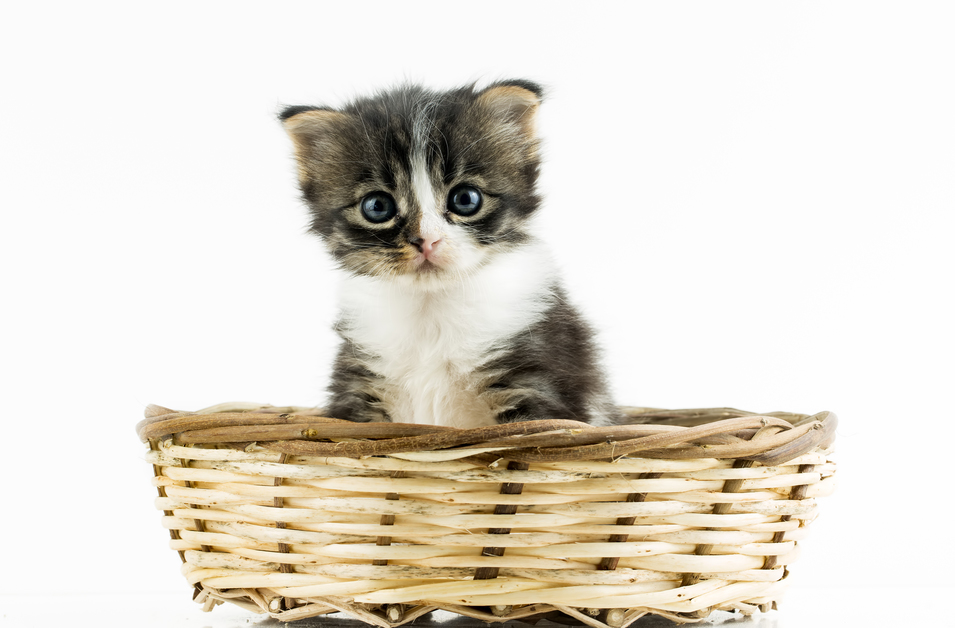 One of our esteemed marketing team members has a penchant for the felines and happened to be searching for a funny cat video or two while eating lunch. While waiting for hilarity to ensue, a car commercial was displayed. This car company had specifically targeted cat lovers with an ad that displayed a beautiful car with...you guessed it...lots and lots of cats. There were cats in the car, cats on the car and cats running around the car. While our team member collected herself from all that cuteness, she realized she'd completely ignored the "Skip Ad" button. And that's the sign of a great ad.
YouTube ads are separate from Google Adwords but can be very powerful as it gives your little ol' ad the ability to be seen by millions if loved and shared by the YouTube community. And who do you know who isn't a part of the YouTube community?
Find out more here: https://www.youtube.com/yt/advertise

Google Adwords
Google Adwords has come a long way. Back in the day, you used to create a simple text ad and people would happen upon it if they input keywords into a Google search. Now ads can be text, photos or videos and appear on websites and mobile apps. With Google's massive analytics data, they can guess what ads people want to see and when they're most responsive. Adwords data can be integrated with your Google Analytics data and if you need help or want someone to do it for you, Google's specialists are standing by via a simple phone call making the full potential for Google Adwords huge (YUGE!) for increasing your website traffic.
Find out more here: https://www.google.ca/adwords

Pinterest Advertising
Pinterest is a social media website that certainly works better for some industries rather than all industries. But if your company targets the creative folk who are Pinterest board crazy, you should be advertising here. Simply pick your picture, target and budget and you can direct people to your own boards or to your website.
Find out more here: https://ads.pinterest.com
Linkedin Advertising
Linkedin is still a monster when it comes to marketing to businesses. If your business targets other businesses or business professionals, this is the place for you. You can advertise a post, display ad or get your sales pitch sent directly to your target's inboxes. Very handy, indeed.
Find out more here: https://business.linkedin.com/marketing-solutions
---
What do we use?
When @Assist went global we started with Facebook Ads. Using what we knew about our target market through analytics we created a custom audience. We tried various types of ads and various wording along with the use of a Facebook Pixel to see what was working. Based on this data, we have started advertising on some of the other social networks. We suggest moving on to Twitter and Google Adwords once you've got a good handle on Facebook.
What worked best for us?
Through our testing we found that video ads with minimal wording and the "Sign Up" call-to-action button works best for us. Our ads get the best result when placed on Facebook mobile, Instagram and Facebook's Audience Network.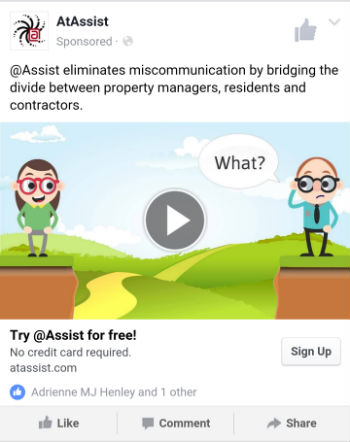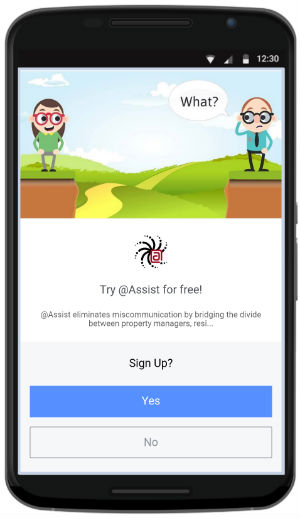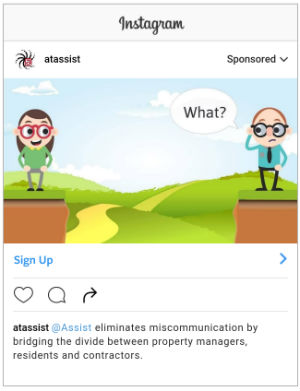 However you choose to market your company, remember to be consistent as marketing takes patience and time. If you find yourself confused, find a great digital marketing specialist in your area to do some or all the work for you. This person should be results-oriented and prepared to do the testing for you to find what works best to increase sales and/or revenue.
---
What marketing methods are working best for your company? Tell us in the comments below!
Click here to view The Global Journey: Part 5 - The Perfect Powerpoint Presentation.