@Assist Introduction Video
An Introduction to @Assist from our Founder & CEO, Audrey Charles.
Chat or schedule a meeting with Audrey here.
The Latest from

@Assist
5 Tips for Making the Most of Your Accounting Software
We're well into the digital age. So why is so much accounting still in paper form? Keeping track of individual files, receipts, invoices and payroll documents is frustrating. Which is why more and more accountants and bookkeepers are turning to ...
How Big Data Shapes Smart Cities
Smart cities rely on big data. It's the driver behind all existing smart city initiatives and the hidden key to creating new ones.
5 Skills Every Landlord Should Have
Are you currently a landlord or thinking about becoming one? There are certain skills you'll need to have to keep your vacancy rate low and your tenant retention high. (Property managers, you'll find these useful too!)
New Infographic: Deliver Notices Like a Winner
Remember our "Deliver Notices Like a Winner" video? Well, it's now even more shareable. These infographics show how @Assist Sugu has made delivering notices a whole lot awesomer. Our easy-to-use messaging system makes email look like snail mail. Your tenants ...
How to Attract Millennial Renters and Why you Want To
Millennials are the largest generation since the Baby Boomers (there are 92 million of them, to be precise). And they prefer to rent rather than buy - which is great news for landlords, property owners and property managers. So it ...
Get our Media Package
Learn about who we are and what we do with our beautiful action-packed Media Kit.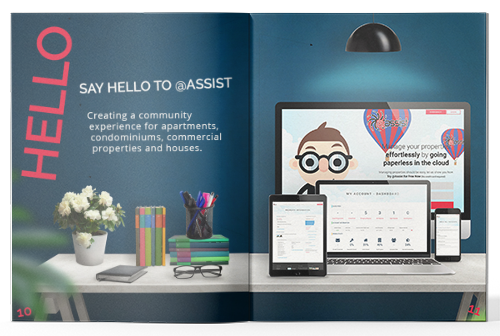 View Media Package