7 Countries Moving Toward Carbon Neutrality and How They're Doing It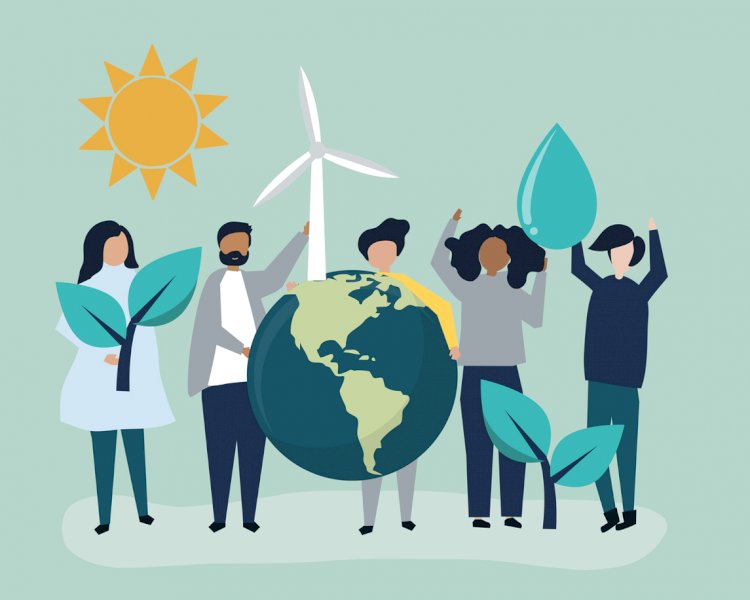 The 2015 Paris Climate accords have been signed by virtually all the world's nations and show a global commitment to reducing worldwide greenhouse gas emissions and stemming the tide of climate change.
With plans ranging from large-scale overhauls of a country's entire energy source to simply boosting already existing efforts, the ways individual nations are working toward the targets set out in the agreement.
Here's how 7 very different nations are moving toward carbon neutrality and a better planet:
Bhutan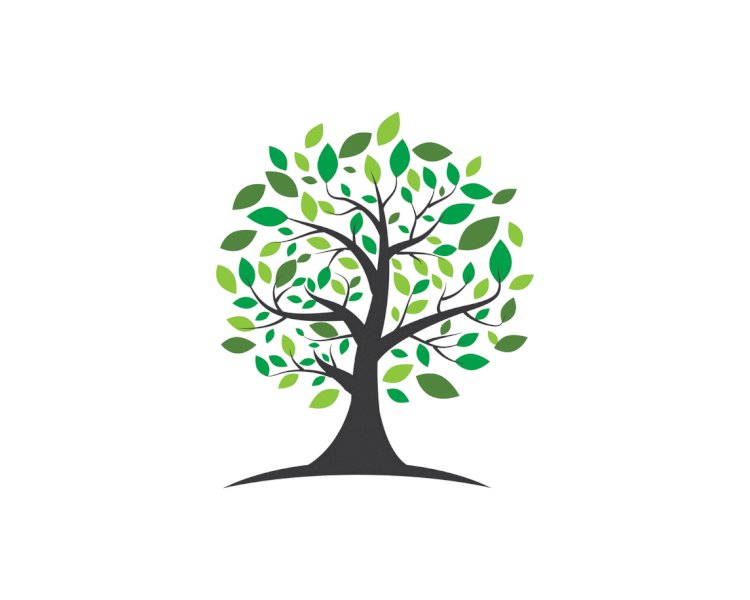 Bhutan is the only country in the world that's currently carbon negative, meaning they offset more carbon dioxide than its citizens produce.
This tiny country of roughly 700,000 produces an average of 2.2 million tons of carbon dioxide each year. That number is outpaced by the amount of carbon dioxide processed by its massive amounts of trees.
Approximately 72 percent of Bhutan is covered by trees, which process an average of 6 million tons of carbon dioxide annually.
This commitment to being carbon negative, and remaining at least carbon neutral as the country grows and develops, is a very intentional choice by the government and citizens.
Bhutan's constitution was amended to ensure that no less than 60 percent of the country is covered by forests, and the kingdom actively encourages afforestation, or the planting of new trees. In fact, the country celebrated the 2016 birth of the new prince of Bhutan by planting 108,000 trees.
Besides being very invested in its trees, Bhutan has taken a number of other measures to help improve its carbon footprint, including:
Free electricity: To help decrease the amount of carbon dioxide produced by burning firewood, Bhutan gives free electricity to its farmers. This electricity is generated by the kingdom's many rivers. Bhutan produces so much hydroelectric power it even exports that to neighboring countries.
Environmental subsidies: The Bhutanese government subsidizes the cost of eco-friendly LED light bulbs, and is working in partnership with Nissan to promote the use of electric vehicles.
Protected areas: Most of Bhutan's forested areas have been designated as protected areas, meaning there are strict rules about hunting, poaching, mining, and pollution.
Biological corridors: Between those protected areas, Bhutan has constructed biological corridors. These areas allow animals to roam freely throughout the country, adapting naturally to any climate changes.
Chile
Ahead of the December 2019 climate talks set to take place in its country, Chile announced in June its plans to close all its coal plants by 2040.
The ultimate goal, says Chile's president, is to become carbon neutral by 2050. To begin, eight of the country's 28 coal-fired plants will close by 2024. This will cut the share of coal in Chile's electric grid in half - from 40 percent to 20 percent - in just five years' time.
Currently, Chile is coal-dependent, but has ambitious plans to change that in the coming decades.
The city of Santiago de Chile has a fleet of 200 electric buses, the second largest in the developing world after China.
The Chilean government still is working on all the nuts and bolts of its new sustainability plans, but has said they will announce further measures later this year.
Denmark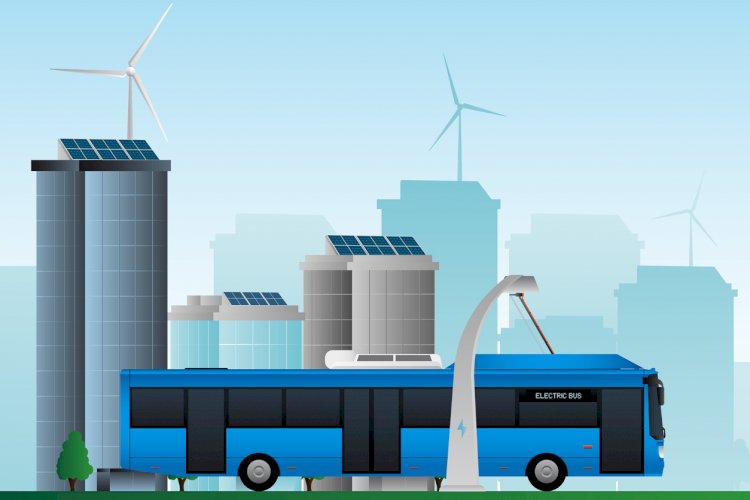 In a plan released in 2018, the country of Denmark pledged to become carbon neutral by 2050, with its main focus on reducing carbon emissions in transportation.
The first part of its plan to move toward carbon neutrality is a ban on any new fossil fuel-powered buses beginning in 2020. By 2030, the country plans to completely phase out fossil fuel-powered buses and taxis, replacing them with eco-friendly transportation.
The year 2030 also marks the proposed ban on sales of fossil fuel-powered private cars, and stopping the sale of plug-in electric cars in 2035.
In addition to tackling transportation, Denmark plans to continue supporting energy efficiency in individual homes and businesses, such as improved efforts on climate labelling and information. 
Becoming carbon neutral also was a main factor in the 2019 parliamentary elections, with the winning parties vowing to work toward setting tougher emissions targets into law.
Fiji
The island nation of Fiji released its ambitious Low Emission Development Strategy in early 2019, with the target of becoming carbon negative by 2050.
In this plan, Fiji laid out scenarios that include plans for afforestation, as well as the country being able to sell renewably generated energy to other countries.
Methane capture and the use of organic waste are among the big plans for the agricultural sector of Fiji. The plan also includes extensive, nationwide waste reduction and recycling programs that require buy-in from individual businesses and citizens.
Finland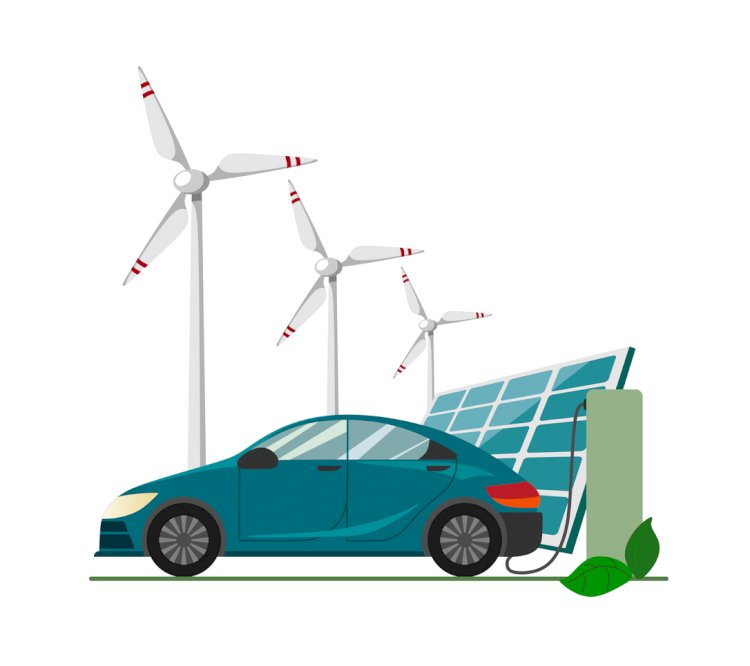 As part of its negotiations to organize a government in mid-2019, Finland's leaders accepted an ambitious plan to become carbon neutral by 2035. This plan is among the fastest targets set by a country looking to go carbon neutral.
Rapid scaling up of wind and solar power are planned, as well as aggressive measures to curb deforestation and the burning of peat.
The plan doesn't rely on the purchase of credits for carbon cutting projects in other countries, meaning all changes are planned to come from within the systems and operations of Finland itself.
France
On June 27, 2019, France signed into law its proposal that the nation be carbon neutral by 2050.
However, many of the details as to how they will achieve this goal have yet to be ironed out.
Part of the law pushes for a drastic reduction in emissions and energy consumption in the housing industry, where there are roughly 7.2 million poorly insulated houses. To help reach this goal, the law offers incentives to push proprietors to carry out renovations to make these homes more energy efficient by 2028.
One controversial part of the law is that the closure of nuclear power plants will be delayed, putting much of the burden for dropping emissions on individual citizens.
Iceland
In a plan released in 2018, Iceland laid out targets to reach its goal of carbon neutrality by 2040. 
Among the plans are an increase in reforestation and a ban on new registrations of fossil fuel-powered cars by 2030. The ultimate goal is to phase out fossil fuel use in the transportation sector entirely.
Iceland already boasts virtually carbon-free electricity and heating thanks to its generation of hydroelectric and geothermal power.
---
Making Cities More Sustainable through Data
In order to help cities and countries reach their carbon neutral goals, governments must collect treasure troves of data to make sure they're on track. With Tomo, governments can use their varied data collection sources - utility bills, sensors, power generation, and more and bring all the information together in one platform for easy assessment and decision-making.