Save BIG With Our Toki Black Friday Deal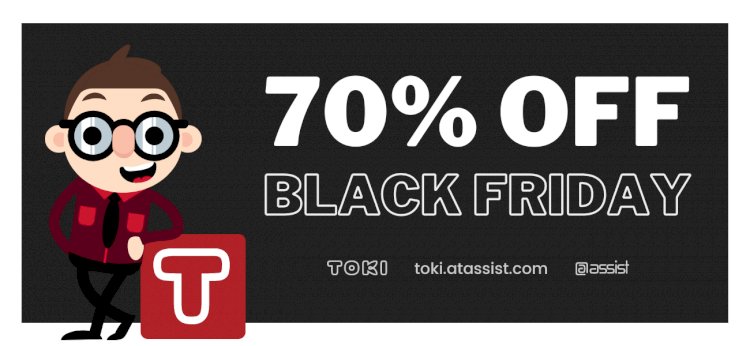 The most wonderful time of the year is not here just yet, but perhaps the second most wonderful time is quickly approaching. Black Friday is around the corner and we know you're busily preparing for a whirlwind of shopping discounts for friends and family and yourself. But, have you considered shopping for tools to help you at work? While Black Friday is a great time to get holiday shopping done, there are many sales on SaaS tools that you and your business won't want to miss out on this year.
Black Friday in the office is usually all about offering discounts on your products and services, fine-tuning your marketing campaign, and ensuring that your sale is reaching as wide as it possibly can across the internet. But Black Friday is also a great time to look for deals and discounts on that software that you've been eyeing to help you manage your books, track time, or manage projects. If not on Friday, Cyber Monday is the day to check in with various SaaS tools that you have been recommended, or are seriously considering purchasing, to check for discounts that may be available.
If you are looking for a great deal on workflow management software, then look no further.
We are offering you 70% off our annual Toki subscription!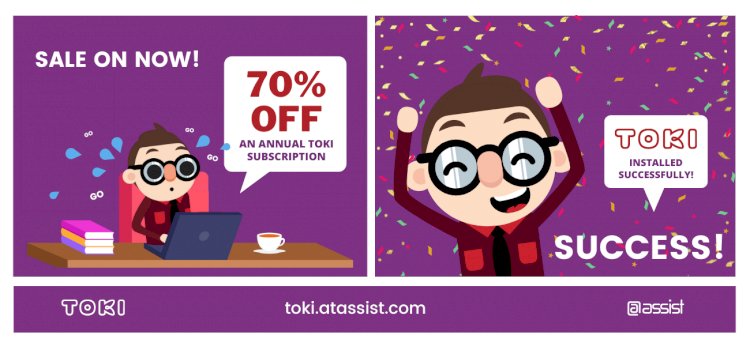 Toki is an all-in-one workflow management tool that is integrated directly into Slack. You can create and manage tasks and projects, track time, view progress, assign users to tasks, and much more. Toki's Premium subscription allows you to manage unlimited projects and tasks on the go, which makes it perfect for small and large teams.
Our annual subscription is already the most cost-friendly option when compared to our monthly option, and now, you can enjoy even bigger savings during the first year of your subscription.
Easily manage all of your business tasks and workflow from one place with Toki. This sweet sale is only available from Black Friday to Cyber Monday, so make sure to get it while you can!
Sign up to be notified when the sale goes live!
---
Toki is the all-in-one workflow management solution that works to streamline your workflow processes from within Slack. Whether you have a team of 2 or 200, Toki works to strengthen team communication and collaboration for the ultimate productivity boost! Visit our website to learn more about Toki features, and to sign up today!