Time Off Made Simple: Kiku's Reporting Feature is Here!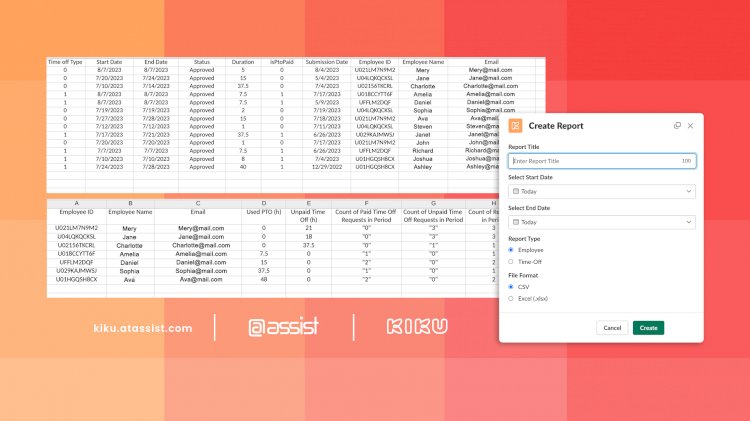 Here, at @Assist Kiku, we are committed to enhancing your employee time off management experience with seamless efficiency. We have been attentive to the valuable feedback from our users. In response to numerous requests, we are excited to introduce the highly anticipated Kiku Reporting Feature!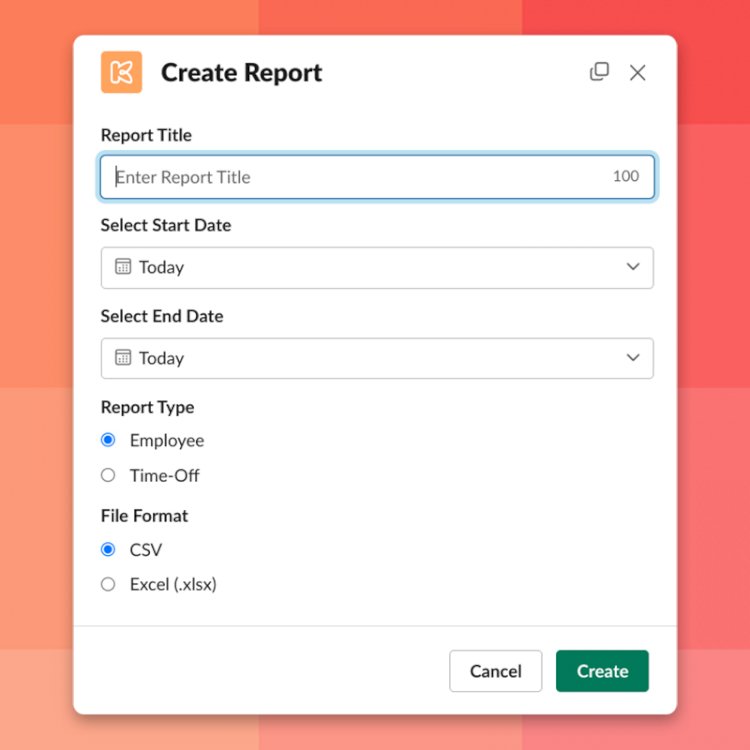 Your time is precious, and we're here to help you make the most of it. With our latest Reporting Feature, you can now create comprehensive reports based on each employee or specific period of time. With just a few clicks, you can now access detailed insights and analytics on employee absences, vacations, and time off patterns, empowering you to make informed decisions and streamline your workforce management. You can download the reports in Excel or CSV format, ensuring seamless integration with your existing systems.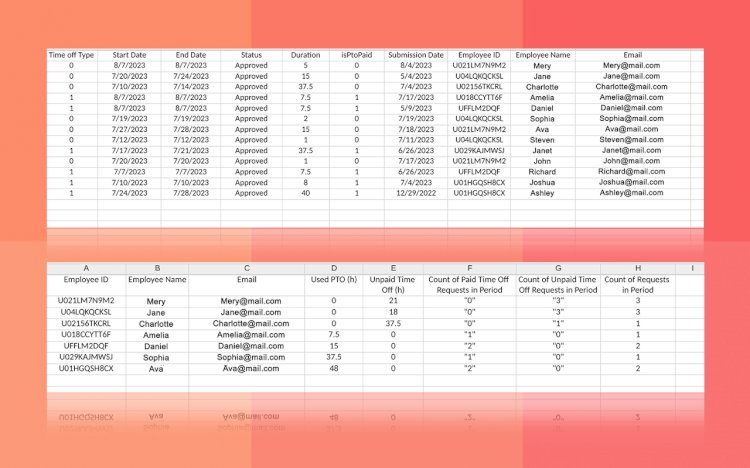 This exciting addition will transform the way you make decisions with data-driven insights that help uncover valuable patterns to optimize employee scheduling and enhance overall productivity!
Try the New Kiku Reporting Feature to effortlessly generate custom reports and make informed decisions. Sign in now!
Not a Kiku user yet? Install Kiku now to simplify your employee time off management process today.
If you have any questions or need assistance, please contact us at support@atassist.com and our support team will be happy to help you.