70% Off @Assist Yearly Plans This Black Friday Weekend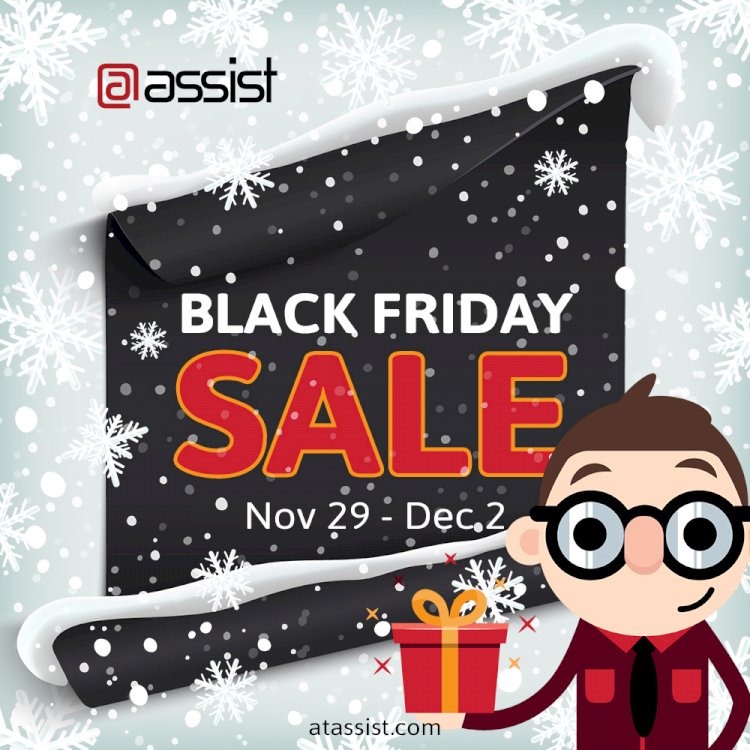 This isn't your average Black Friday Deal, this is the deal of a lifetime! 
We are offering 70% off all @Assist Sugu and Toki yearly plans from November 29 to December 2, 2019.
That's some serious savings and best of all, no matter which plan you choose, you'll have the tools you'll need to be more organized and efficient. 
For property managers, owners, landlords, and condo board members, Sugu transforms properties into collaborative communities where you know where each resident lives, when they last made a payment, or if they have a pending service request. This property and real estate management software helps you keep track of your vacancies, leases, property portfolios and forms, staff members, emergencies and more. 
Click here to recieve 70% off any Sugu yearly plan. 
And for business owners and bookkeepers, you're going to love how easy Toki makes managing workflow and accounting. From adding clients and client projects, to assigning team members different levels of access and tasks, this software gives you a progress update at a glance. Plus, it's packed with features to help you track time, prioritize deadlines, and gives clients transparency by providing them with their own portal. 
Additionally, all add-ons are also 70% off! That means you can add all your team members and clients for a fraction of Toki's regular price. 
Click here to recieve 70% off any Toki yearly plan. 
Although these systems cater to completely different industries, they were both designed with people in mind. Here at @Assist, we develop our systems based on what our users need. We welcome feedback, feature requests and are here to provide support when you and your team need it most. 
So what are you waiting for?
This deal is on for Black Friday weekend only and expires Monday, December 2, 2019 at 11:59 MST
---
@Assist offers a variety of people-first, cloud-based technology including Sugu, its property and real estate management platform; and Toki, its workflow management and accounting platform. 
Not ready to buy? Start for free and upgrade before Dec 2, 2019 at 11:59 MST to get 70% off.