Top 5 Reasons to move on to an ERP system: From going paperless to increasing productivity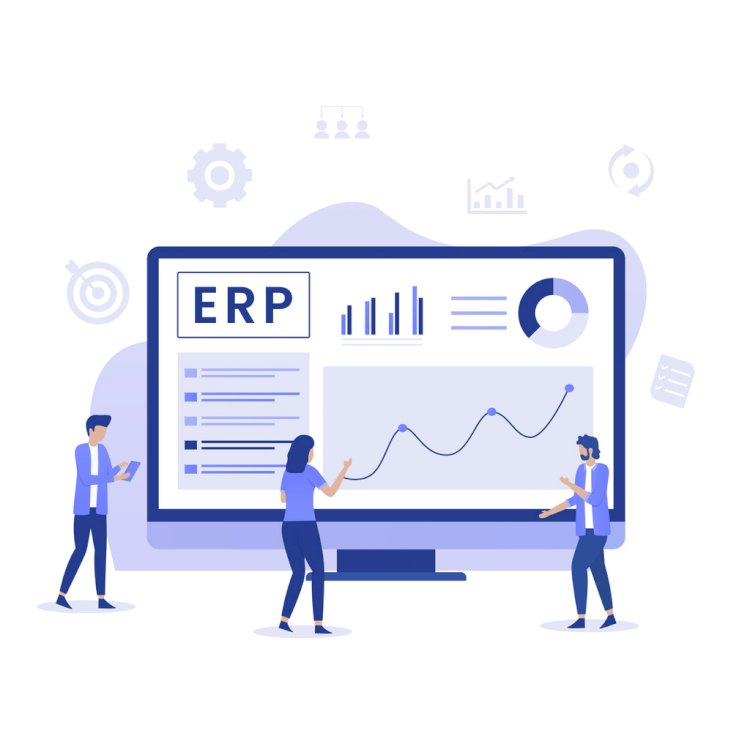 Managers have been communicating company-wide information over the decades utilizing what they had in hand. For the longest time, corporate intranets were the backbone of internal communication, or they held old school meetings in a room with notepads. Initially, companies make do with spreadsheets and email but eventually, it gets to be too much to manage. Henceforth, many future-forward firms are moving away from legacy intranet platforms and are choosing something more modern to help.
Technology like, Enterprise Resource Planning (ERP) software helps assist organizations (small and large businesses), by reducing procedures and enhancing agility to combine various activities into one single integrated platform. Multi-faceted ERP software uses a single database, which speeds up customer response times, boosts operations efficiency, and ensures customer success.
Let's take a look into 5 reasons why companies should consider investing in ERP software:
1. Increases Productivity:
Tedious tasks are inevitable with traditional approaches. Tasks such as report generation, inventory monitoring, timesheet monitoring, and processing have previously consumed staff hours. However, if you choose the right ERP software, these repetitive tasks can be reduced or even avoided altogether, leading to more productivity.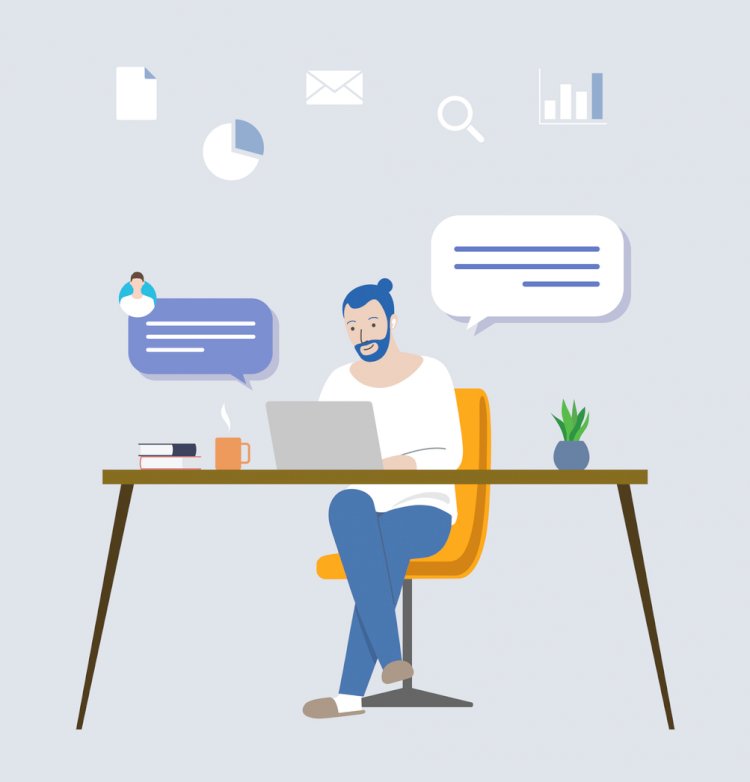 In the ERP database, unnecessary operations such as data entry can be automated and complicated computations can be done within minutes.
All departments are provided with key information that's relevant to them and their roles.This makes it easier to understand how each member is doing, as well as the company as a whole.
Therefore using ERP software boosts productivity, efficiency, and profitability of an organization.
2. Higher Flexibility:
One of the major benefits of ERP software is flexibility. Most provide several applications that can be deployed together in line with corporate needs.
With a few exceptions, organisations can select the components that perform best and can leave out what they don't need. ERP software is continuously adapting to the changes in a developing business, so that when your needs alter or your firm grows you will not have to purchase any new solution. ERP softwares can be tailored to the unique needs of a business.
It is crucial to make sure you can customise apps and suites to ensure that your system has every function needed to support the day-to-day operations. Finally, it's a good idea to ensure that your ERP system can grow with your company, enabling you to add new users when necessary. This helps for smooth transitions and provides an accuarte history of up-to-date records.
3. Communication & Collaboration:
As many are working romotely and with recent advancements in teleworking technology, have you ever thought about what your work flow would look like without an ERP system?
Well, it could look like in a sea of emails and messages from multiple platforms all pinging and bombarding your screen constantly. It could look like a never ending to-list, or spending half your day on the phone trying to clairfy miscommuncations. However, cloud-based ERP software is provided with functionality and special features to reduce communication deficiencies and enhance better collaboration between teams.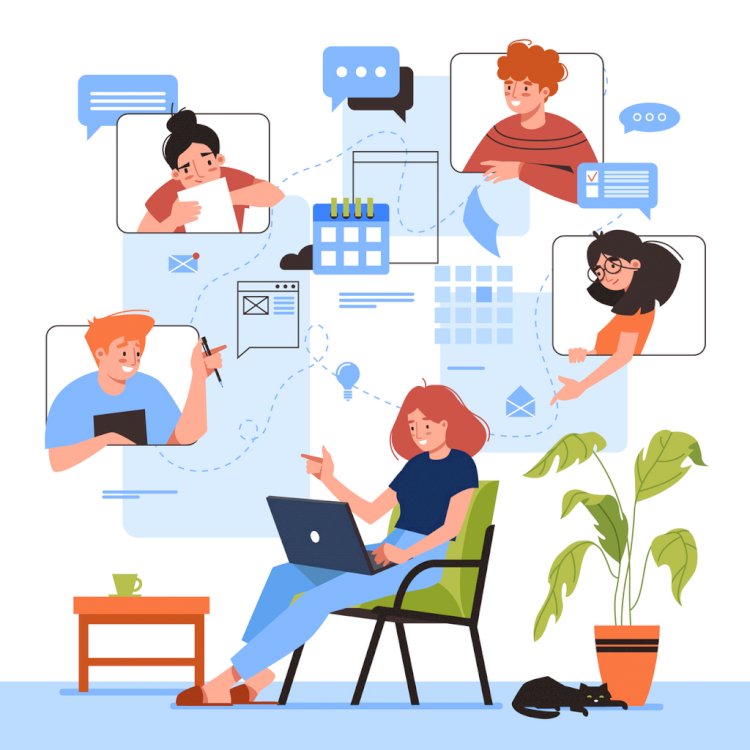 As long as there is a stable Internet connection, it provides simple access to information wherever employees are.
Employees from multiple divisions are able to communicate, organize priorities and plans, and send files as they share the same information as a basis.
There leads to a productivity increase and employees can cooperate effectively without waiting for precise facts.
Furthermore, employees can discuss projects, tasks, strategies, give feedback and suggestions, and more.
4. Maintain Accounting & Finances:
Monitoring funds is a key component to determine your performance throughout a development phase, but the intricacy of your transactions can seem daunting without an effective, centralized system.
Manual entry reduces productivity drastically.
However, an integrated ERP system that tracks income and expenses can help minimize the need for repetitive data entry.
Furthermore, this boosts the visibility of important functioning data via a consolidated platform.
5. Project Management:
It is hard to remain on top of what everyone is doing when you manage a team. You may not know that a person or team has got back on their tasks or has been struggling until it starts affecting the larger project.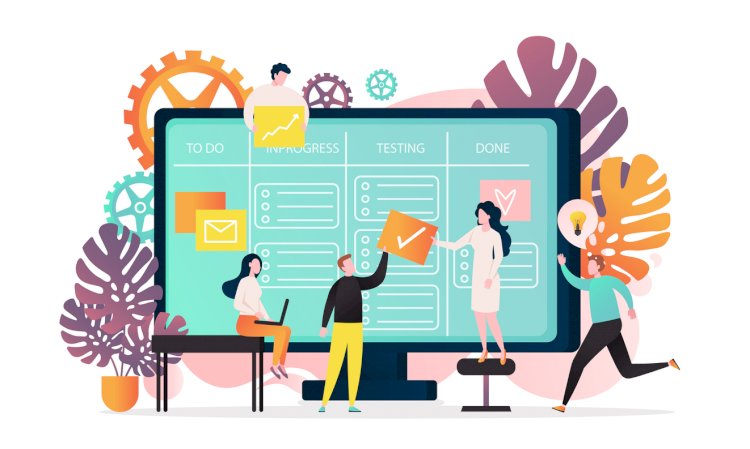 ERP software allows managers and supervisors to see the progress of their team at a glance. These systems are designed to complete tasks, allocate resources and workload. It allows managers to see how employees grow and develop the essential abilities to become more autonomous and productive. In the end, these reports present an overview of the personnel of an organization.
To conclude, ERPs are useful tools to help a business automate its back-office operations. A good ERP software can considerably enhance learning, development, cooperation, enterprise culture, and overall management. Additionally, leading to less paperwork and more streamlined workflow and collobaoration, an all-in-one platform.
The most interesting part? There's no training required to use the software!
---
Workflow Management Tools for Teams
Whether you manage a team of 2 or 120, Toki can help you keep on top of all the important items from anywhere you have access to the internet. Assign tasks, send messages, track time and apply it to projects, manage finances, and more from one cloud-based application. Try Toki today!