5 Skills Every Landlord Should Have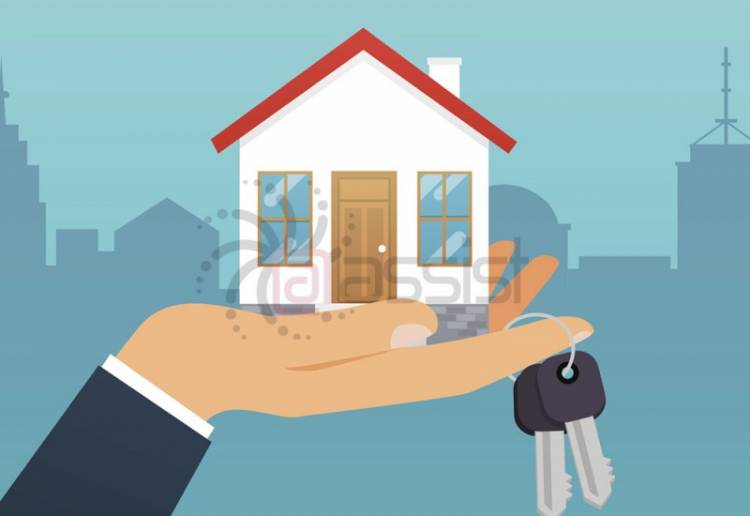 Are you currently a landlord or thinking about becoming one? There are certain skills you'll need to have to keep your vacancy rate low and your tenant retention high. (Property managers, you'll find these useful too!)
You'll need more than just business savvy. You'll also need people skills, like an ability to communicate well and provide good customer service. A unique mix of both business-based and relationship-based skills is what makes the best landlords so successful.
Have a read through this article to discover the five skills which will help you keep your occupancy rates high, increase your profits and improve your relationships with your tenants.
Organization and Planning
As a landlord, staying organized and planning ahead is essential. You'll have a lot of admin to keep on top of: tenancy applications, background checks, rental agreements, maintenance contracts, communication logs, financial records etc. And you'll need to keep well-organized records of everything! Plus, you'll also have to coordinate tenant move in/out days and keep track of rent payments to make sure they're paid on time.
You need to work out a system to make sure nothing gets lost or forgotten. Or you can use ours for free! @Assist Sugu automatically keeps track of all service requests and landlord/resident communications, and it gives you a digital filing cabinet where you can keep all your records. It also gives you a way to track your finances and generates reminders when residents are overdue on their payments.
Communication
Having good communication skills is essential for a landlord. You'll be speaking with tenants, prospective tenants and contractors - not just in person, but over the phone and via text and email too. And you may need to resolve disputes or deal with upset residents.
You can use active listening skills (not interrupting, repeating back information etc) to make sure you really hear what your tenants have to say. Staying cool and using active listening is also a good way to calm down an upset tenant. It diffuses tension by showing them you care, which means you'll both be able to rationally think of a way to resolve the issue.
And pay attention to your written communications (like text and email), too. Make sure you always keep your tone polite, friendly, and professional.
Excellent Customer Service
As a landlord, your tenants are your customers and you need to keep them happy. If you provide excellent service, your tenants are more likely to renew their contracts with you - just think about all the times you've experienced good (and bad) customer service and how it impacted your loyalty to a business.
A few ways to provide great customer service are: responding quickly to all communications (within 24 hours), sending out friendly greetings on holidays like Christmas, keeping everyone updated about changes to the property, resolving any maintenance requests promptly, and building a sense of community.
An easy way to do this is with @Assist Sugu. It gives your residents a place where they can message you easily and view the progress of their maintenance requests. At the same time, it gives you, the landlord, a speedy way to send out property-wide communications about any changes (or just seasons greetings). And it makes it simple for you to assign contractors to service requests, so that they're resolved quickly.
Market Research and Marketing
To be a successful landlord, you'll need to stay ahead of your competitors! The property rental market is growing - there are currently 23,036,985 landlords in the USA, and that number keeps increasing. So you'll need to make sure you stand out to keep your property (or properties) occupied.
Market research is one way to do this. You can stay competitive by learning from your competitors. What rent prices are other landlords in your area offering? What amenities do other properties similar to yours have? Are you overcharging or undercharging your tenants?
Marketing is another way to do this. You can publish adverts for your property in the property listing section of local newspapers and sites like Craigslist and Airbnb. Or, you can be creative and come up with your own ways to get your property in front of potential tenants!
Accounting and Finances
Renting your property is a business, and that means you'll have to run your finances like a business does. (Keeping receipts stuffed into the back of a drawer just won't cut it).
You'll need to keep accurate and well-organized financial records, to make filing your taxes easier when tax time rolls around. And it'll also mean that you're prepared if the tax authorities audit you. Plus, tracking your income and expenses can give you greater insight into your finances, which will help you maximize your profits.
You don't need to use confusing, complicated accounting software to manage your finances, though. And you don't need to hire an expensive accountant either! We've built simple and straightforward accounting software into @Assist Sugu - you can see exactly how it works here.
---
@Assist Business Solutions on Slack
Kiku - Boost your productivity and create a happier workplace with Kiku, the ultimate time off management solution! Embrace the simplicity of requesting, approving and tracking time off requests right within Slack. Sign up for your 14-day free trial today!

Toki - Effortlessly create tasks and projects, organize to-do lists, monitor progress and track time and enjoy seamless communication with Toki workflow management solution. Ready to supercharge your team's performance? Try Toki today!