6 Ways to Create Separate Spaces in a Loft or Studio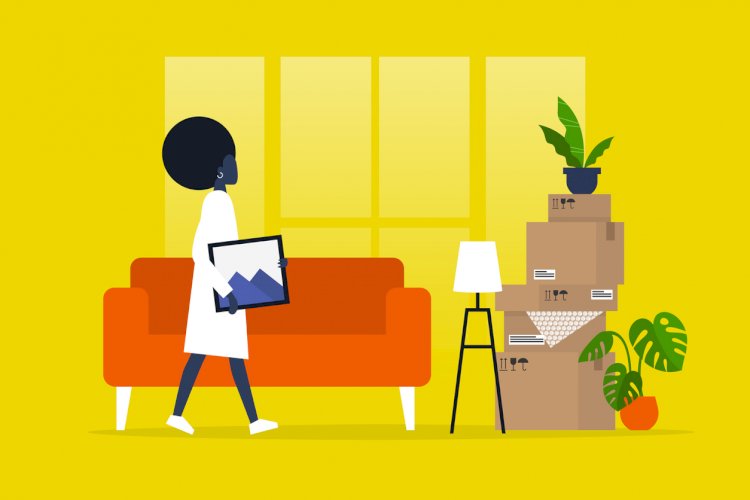 Living in a studio apartment or loft can be much more cost-effective in many cities than finding a two-bedroom place. However, it also leaves you with one big, open space to live in and decorate, which can feel overwhelming.
If you have to share your apartment with other people - or if you just want to be able to have a break from the single open area - you may be looking for ways to create some division in your apartment.
From sliding screens to bookshelves, here are 6 ways to create separate spaces in your loft or studio apartment:
Rolling Screens
Screens are a great way to create individual living areas without having to install any hardware or put up bulky furniture. Even better is when those screens are on casters, allowing you to effortlessly move them around to create new spaces or clean.
If you're looking to cordon off an area for maximum privacy, try a shuttered screen or a heavier wooden screen. This type of screen will block out the light and keep prying eyes from looking in, so you can feel comfortable getting dressed in your "bedroom" area even when you have guests, for example.
For spaces where privacy isn't as important, such as when you're creating an office or craft space, choose a screen that's more transparent. Fabric, rice paper, or even etched glass can give you the visual space division you're looking for but allow light to pass through so you don't feel closed off.
Wall Treatments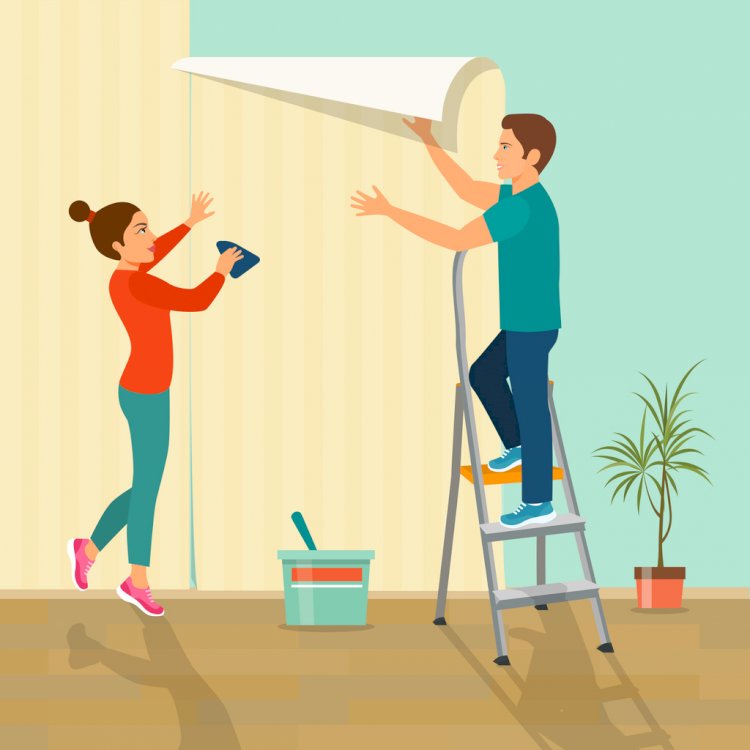 If you're looking for a way to visually delineate between areas but don't want to use anything that can eat up floor space, dividing your space using paint or wallpaper can be effective.
Choose a neutral color for your main living space, then choose bolder accent colors or patterned wallpapers for smaller spaces such as bedrooms, offices, and entryways.
This method offers a few benefits, including being less expensive and less of a hassle than purchasing and setting up pieces of furniture.
Furniture Groupings
You don't need to actually physically separate a space in any way to still preserve certain areas for certain purposes.
If you want to separate your larger apartment into areas for eating, sleeping, working, and relaxing, for example, consider ways you can arrange your furniture to accomplish this division.
Put your desk, chair, and any other office necessities in a corner of the space so you get a little quiet when you're trying to work. Gather the couch and chairs around your TV in the center of the room on an area rug, giving that visual cue that stepping onto the rug means you're stepping into a new space.
For your bedroom area, consider facing the bed toward the wall and putting up a headboard or locating your dresser behind the bed to visually separate that space from the rest of the room.
Curtains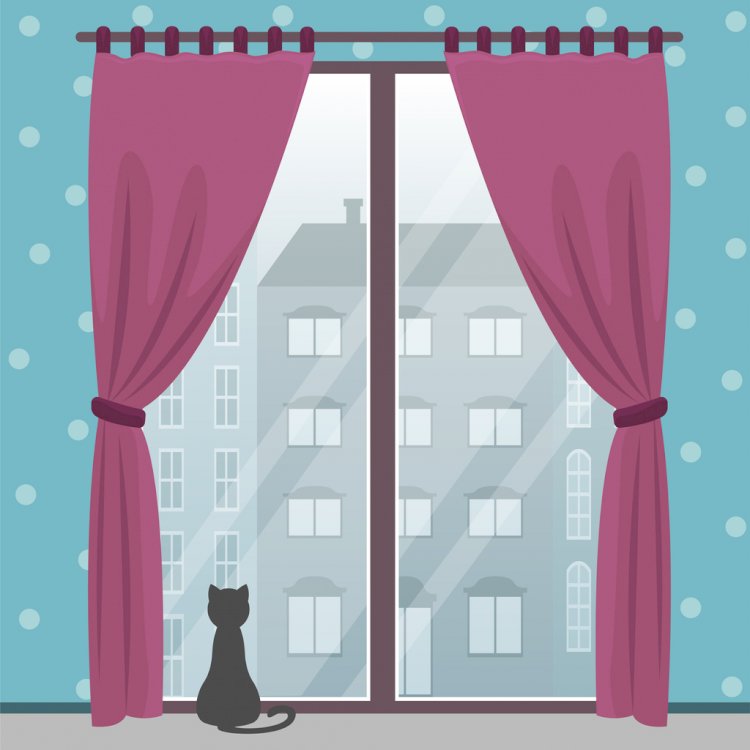 If you want the feel of space separation without putting anything new on the floor, curtains are a great solution.
You can suspend curtain rods from hanging wires for high ceilings or to add curtains to the middle of a room, allowing you to create division even in a big, expansive area.
Go for heavy fabrics in areas where you want more privacy and less light, or bright, airy choices if you'd like a separate-but-open feel. Play with colors and patterns to bring some visual interest and life into your space, or even consider different materials if you want a funky feel.
Low Walls
Not all walls have to be floor-to-ceiling to be effective. Think about how offices separate workspaces with cubicles, most of which have walls lower than the height of the average adult.
Separate your office space with a low wall that butts up against your desk, giving you the feel of a separate working space without all the bulk.
Many low walls can be mobile and easily assembled, allowing you to move things around as you get bored. Storage also can be added with hanging baskets to hold mail, books, or other items you want to keep close by.
Tall Shelving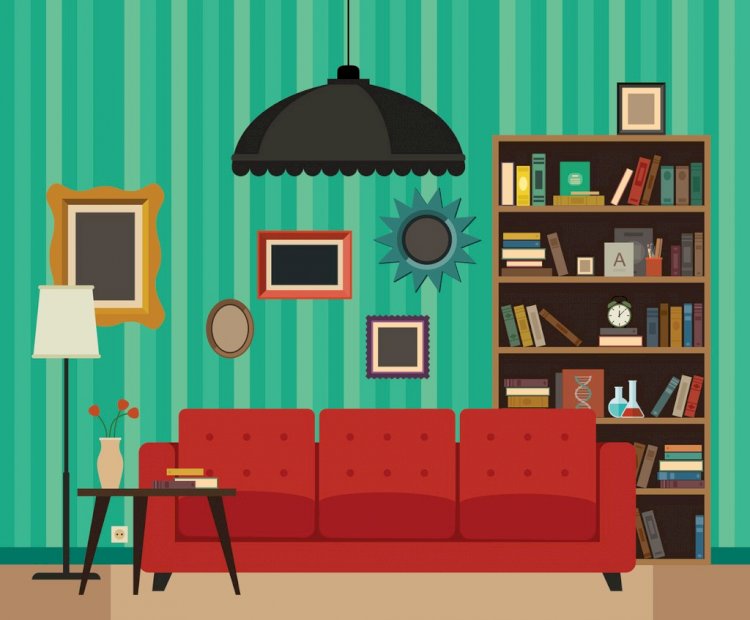 If you live in a studio or loft apartment, chances are you could use some extra storage space for all your stuff.
That's where this space-separation suggestion comes in! Putting up tall shelves not only helps you create separate living spaces, but gives you extra spots to stash all your books, decor, and other items.
If you want a more private area, opt for traditional tall bookshelves with solid backs. This will help keep that space more private and closed off from sight.
For a more open feeling, go for cube shelving. You can opt to put smaller items in decorative bins or baskets, show off larger items, and stack books for display. To give you some more light in between separated spaces, leave a few cubbies open so the space doesn't feel so closed off.
---
@Assist Business Solutions on Slack
Kiku - Boost your productivity and create a happier workplace with Kiku, the ultimate time off management solution! Embrace the simplicity of requesting, approving and tracking time off requests right within Slack. Sign up for your 14-day free trial today!

Toki - Effortlessly create tasks and projects, organize to-do lists, monitor progress and track time and enjoy seamless communication with Toki workflow management solution. Ready to supercharge your team's performance? Try Toki today!