8 Ways Technology Is Changing the Shopping Experience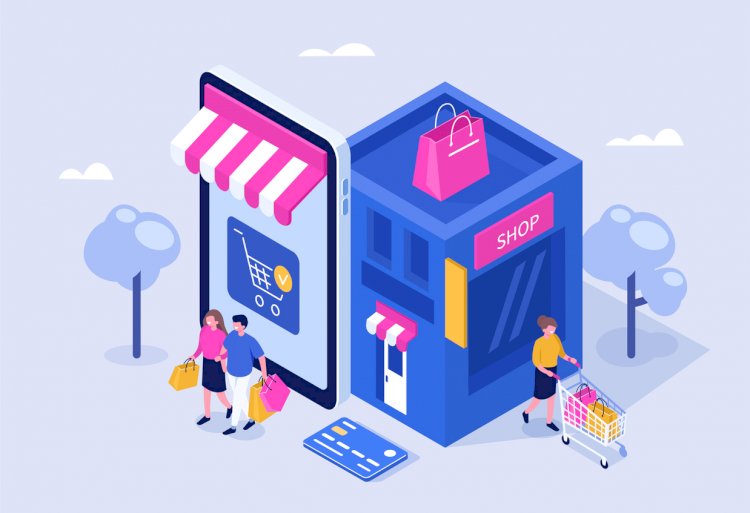 Shopping has evolved rapidly over the last few decades, with the shopping experience moving from department stores to online, with massive retail conglomerates duking it out with smaller niche businesses for market share.
Much of this shopping evolution has been because of the widespread use of technology, which has helped shape the way retailers connect with shoppers, the way shoppers choose their products, and how items get from retailers into the hands of buyers.
Here are 8 ways technology is changing the shopping experience:
Data Collection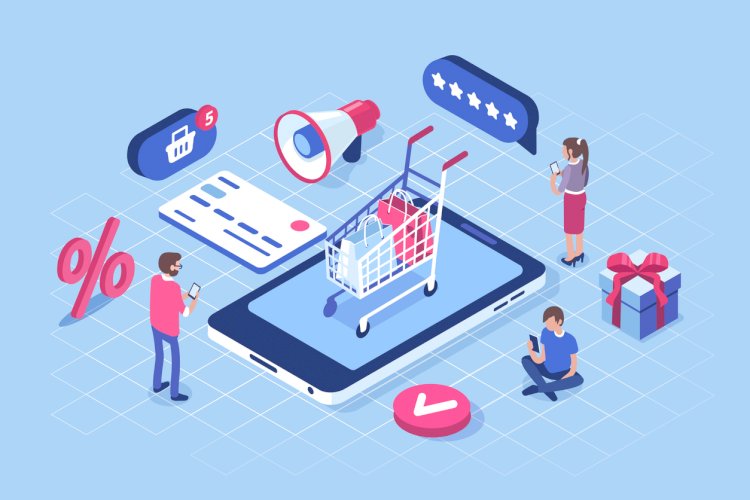 One of the biggest, and most controversial ways technology is being used in the retail industry is through data collection by companies.
Whether it's brands using information from your interactions on their websites and in their stores, such as collecting data on the items you view online or the things you purchase in a store, or it's those brands tapping into the data collected by tech giants such as Google, it can feel as if your every move is watched by companies you've never even interacted with.
One of the most well-circulated anecdotes along these lines comes from Target. A father called the retailer angry that his teenage daughter was receiving coupons for cribs and baby clothes. Based on her purchasing history, Target used the data to deduce the girl was pregnant - before her father even knew.
People have become so used to brands collecting any and every piece of information on them that many don't even notice. From the retargeted ads for items left in a shopping cart on social media to the pop-ups for items you've only talked about buying, data is a commodity bought and sold by brands to make them more effective at finding their ideal customers right when they're ready to purchase.
Interactive Dressing Rooms
If you've ever been shopping for clothes, you know how unflattering things can look when you try them on in the dressing room.
From mirrors that seem to misrepresent your proportions to lighting that makes even your favorite colors look awful on you, many people do all they can to avoid going into a dressing room to try on clothes before they purchase them.
To make the fitting room experience more pleasant and helpful for customers, more retail stores are implementing interactive dressing rooms.
Designer Rebecca Minkoff added interactive mirrors to the dressing rooms in her flagship store in New York City, and the technology helped triple her sales. The mirrors allow customers to change the lighting in their dressing room, call a sales associate to assist with exchanging sizes, and even to attach tried-on items to a personal profile for future purchases.
Similarly, American Eagle installed interactive technology in a handful of stores across the United States. The panels could be used to check in-store inventory, look up product information, request additional sizes, calculate the total cost of their items, and email themselves product information.
When a customer in the fitting rooms requests a size exchange, for example, American Eagle associates receive mobile notifications and can indicate when the request has been fulfilled.
Clothing retailer Van Heusen tried to bypass the fitting room altogether with its Style Studios, which were installed in locations in India in 2015.
These video mirrors allowed customers to "try on" various items from the brand simply by scanning the product tag and standing in front of the mirror. The company also employed recommendation apps to make personalized suggestions to customers.
Visual Search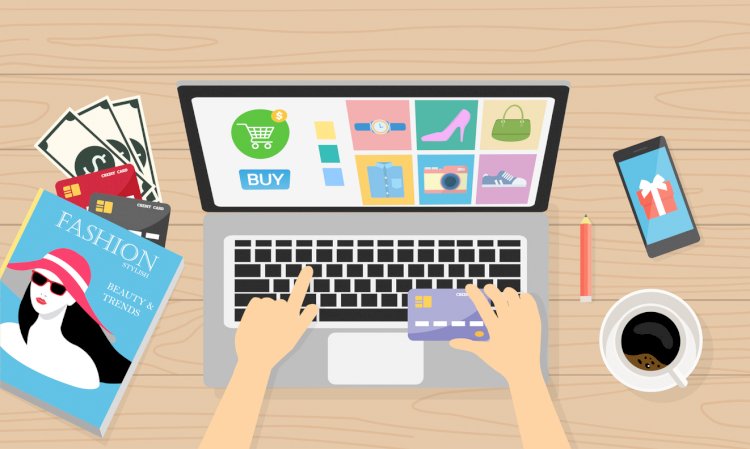 Have you ever seen an item in a photo you think would be perfect for your next outfit, your home, or a gift, but don't know how to even begin searching online for that item?
Trying to do a traditional word-based search for an item often leads to frustration and things that could be the item you're looking for, but you aren't sure.
With visual search, brands are better able to help you connect with the items you're looking for when you see photos online. Say you're at a friend's home and they have a great lamp that would look perfect in your living room. Your friend can't quite remember the name of the product, or where they got it from.
Rather than you trying to do a keyword based search using the lamp's colors, size, or other distinguishing features, you just snap a picture with your phone and search the internet using that image. You then can go directly to the retailer's website to purchase your own lamp.
Automated Checkout
Self-checkout kiosks have been in retail stores for years, allowing customers to scan, bag, and pay for their purchases without having to interact with other people.
But recent revolutions in the checkout process have taken human-free, frictionless checkout to the next level.
When Amazon launched Amazon Go locations in 2016, customers simply scanned the Amazon Go app when they entered, loaded up their bags and baskets with their purchases, and walked out. The credit or debit card linked to their Amazon account was automatically charged for all their individual purchases.
Hundreds of cameras and sensors installed throughout the stores - where customers can buy items such as ready-made food, snacks, and basic groceries - to track what items customers place into their carts.
The technology is likely to soon expand into far more retail stores, as Amazon in March announced it would begin selling the Just Walk Out technology to other businesses.
Recommendation Engines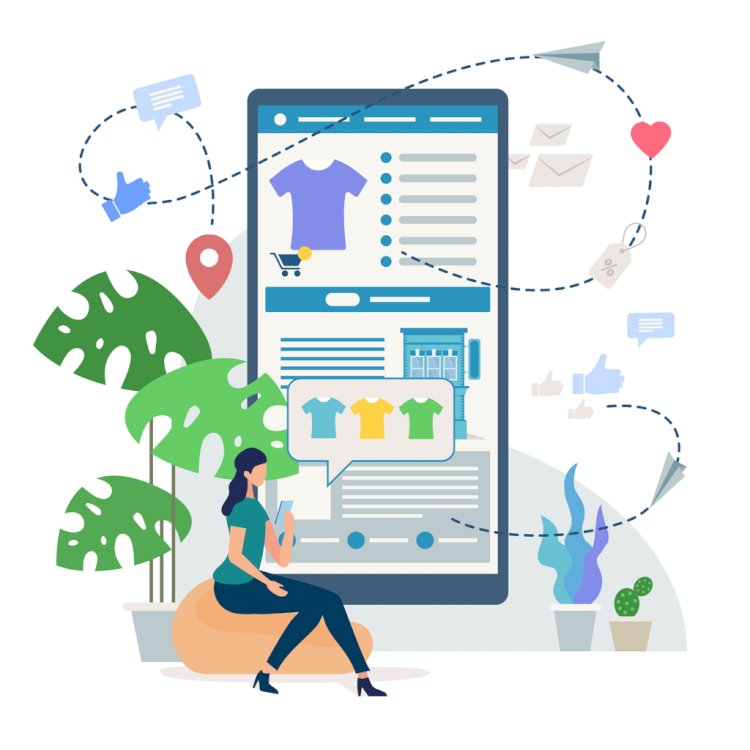 Have you ever added a product to your online shopping cart and seen a listing of other "recommended" products that pique your interest? Those recommendations are the result of retailer recommendation engines.
use data such as your search history, your purchase history, and even the cookies from other websites you visit to seek out items on the retailer's site that you might be interested in purchasing.
If, for example, you're on a website purchasing a book by a specific author, that site's recommendation engine may pull other books by that author, or books by other authors similar to the one you purchased, and show them to you. It's similar to the in-store upsell by sales associates who notice that you're holding a grouping of items for a home spa night, so they recommend to you a nice candle and soft robe to enhance your experience.
As brands collect more and more data on customers, these recommendation engines only become more powerful and accurate, allowing closer matches and improved sales on impulse buys.
Automated Order Fulfillment
As online ordering surges, so does the demand for fast, reliable order fulfillment solutions.
Where the standard in warehouses used to be - and still is to a large degree - that humans take every ordered item off the shelves and pack them into boxes. This process takes a long time and is expensive, as all those employees need to be paid wages and benefits.
Automated order fulfillment, on the other hand, uses robots to pick and pack all items from a warehouse.
This process is faster and more accurate, as the robots can be directed to the exact shelving location based on the way the item is coded in the company's warehousing system. And while the initial investment is higher with automated order fulfillment, it is much more cost-effective in the long term for many businesses.
Additionally, automated order fulfillment can be run 24 hours a day, even weekends and holidays, as business owners don't have to worry about paying overtime or holiday pay to robots.
Mobile Store Navigation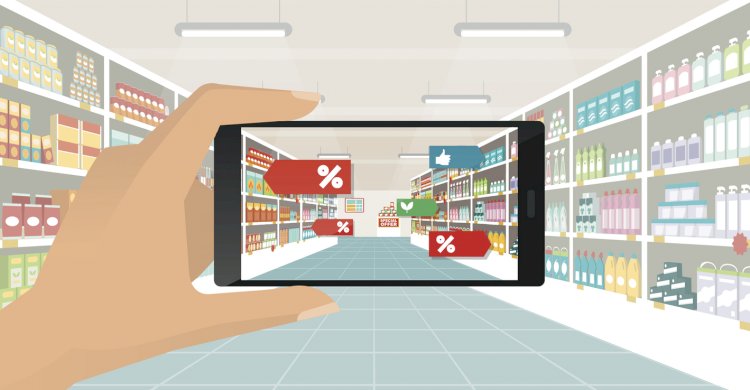 For some shoppers, half the fun of going shopping is wandering around and finding the things you don't know you need while looking for the items that are actually on your list.
However, if you're in a hurry and just need to make a quick trip into the store for one necessary item, not being able to locate it in a massive store can be frustrating and lead to wasted time.
To help guide shoppers through stores, retailers that already utilize mobile apps have started to implement in-store navigation. If a customer looks up a specific hand cream using the app, the product description gives the item's aisle location and, depending on the app, can display a store map to make locating the item easier.
Retailers such as Target and Walgreens have had great success with this technology, getting customers to the products they're looking for more quickly.
Augmented Reality
Some of the interactive dressing room technology discussed above includes augmented reality, such as Van Heusen's virtual try-on feature. However, brands are expanding their use of augmented reality to make it easier for customers to choose the right products.
Several years ago, home improvement companies released website features and apps that allowed shoppers to "see" how paint colors, furniture, and flooring would look in their space.
While these websites and apps worked well for what they were, newer technology has allowed shoppers to visualize their purchases better than ever before.
With augmented reality apps, you not only can select that perfect sofa, but you can view it in your actual room. Just hold your phone up to the area where you want to locate the sofa, select the product image, and you can see the space with the new addition before you buy.
This allows you to see if that sofa coordinates well with your flooring, your paint color, and any other accessories in the room. Also, you can use the app in different lighting conditions and at different times of day, which helps you see how the colors shift and change under different lighting.
By using augmented reality, it helps customers choose products they love with less trial and error, improving the customer experience and helping build loyal customers.
---
@Assist Business Solutions on Slack
Kiku - Boost your productivity and create a happier workplace with Kiku, the ultimate time off management solution! Embrace the simplicity of requesting, approving and tracking time off requests right within Slack. Sign up for your 14-day free trial today!

Toki - Effortlessly create tasks and projects, organize to-do lists, monitor progress and track time and enjoy seamless communication with Toki workflow management solution. Ready to supercharge your team's performance? Try Toki today!