Capitalize on Employee Morale With A Workflow Management Solution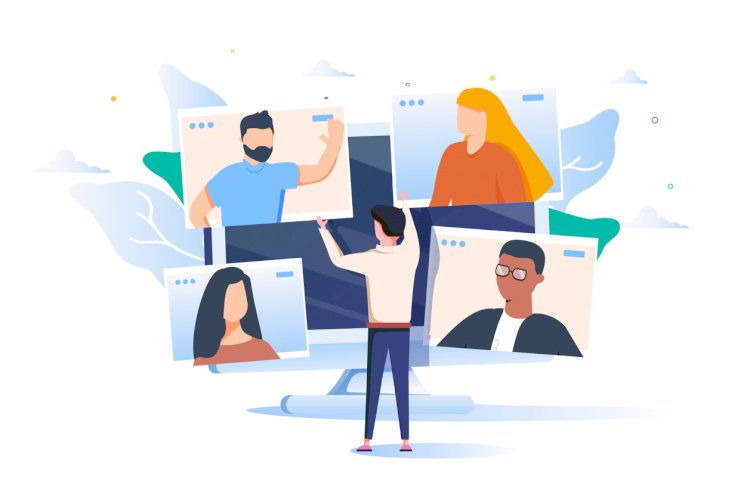 When looking to introduce workflow management software into your workspace, the first and most common appeal is increased efficiency. An improved workflow is certain to mean less time wasted searching for that proposal on the company intranet, waiting for feedback on your latest campaign idea, or a new assignment from your supervisor. Indeed, these are impressive benefits to workflow software, but efficiency is not your most valuable company asset.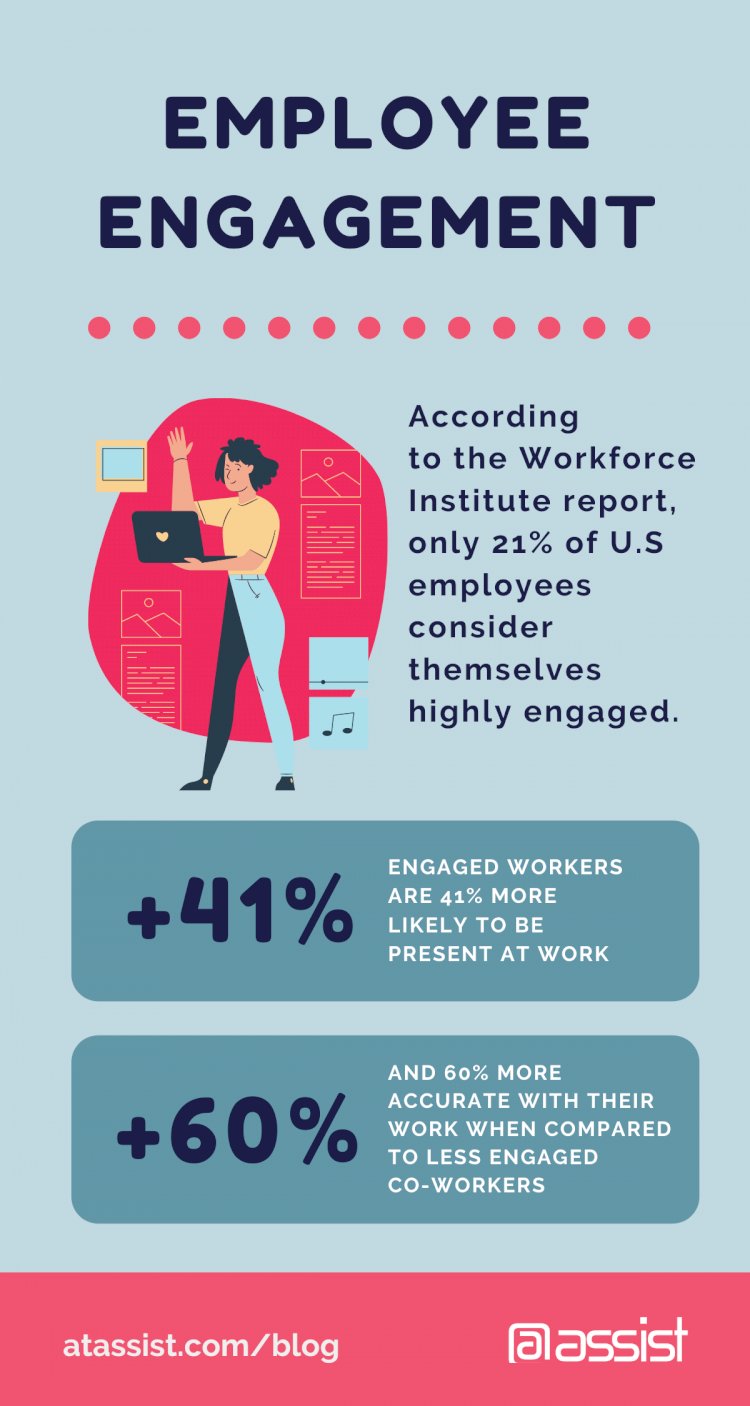 The people who work for you and their outlook on your organization are at the core of your efficiency, productivity, and client relationships, and they should be central to your workflow management system as well. A recent Workforce Institute report shows that only 21% of U.S. employees consider themselves very engaged at work. That means 79% of your team aren't as productive, efficient, or satisfied with their work-related responsibilities as they could be.
The same report shows that high engagement decreases absenteeism by 41% and reduces the rate of employee errors by 60%. The best way to boost employee engagement closer to the 100% mark and to create a more productive environment for your team is to increase employee morale. Luckily, the workflow management software you've been eyeing will help your employees and your business reach their fullest potential.
Let's explore a few of the ways a workflow management system can help boost employee morale.
Organized Workspaces
In order for your employees to feel connected to the rest of the organization, they must understand how their role fits into the big picture and the overall success of the company. Workflow management software can be personalized to allow the individual access to long-and short-term company projects, goals, and more. Not only does this ensure your company meets its targets, but it also makes employees aware of the importance of their work and position within the company. Both qualities are central to high employee morale.
Beyond organizing long-term goals, workflow management software lets each employee view daily to-do lists to help them organize individual schedules. Each task can be flagged by priority and supervisors are able to add specific guidelines directly to the to-do list. Task organization allows employees to thoroughly understand expectations and timelines. Not only do clear guidelines reduce employee doubt, but they also leave more time for management to focus on bigger projects.
Even better, team members can request feedback within the software, view project progress, and check-off tasks as completed. The simple action of stamping a check-mark next to a task can be very rewarding and motivate employees towards the next assignment.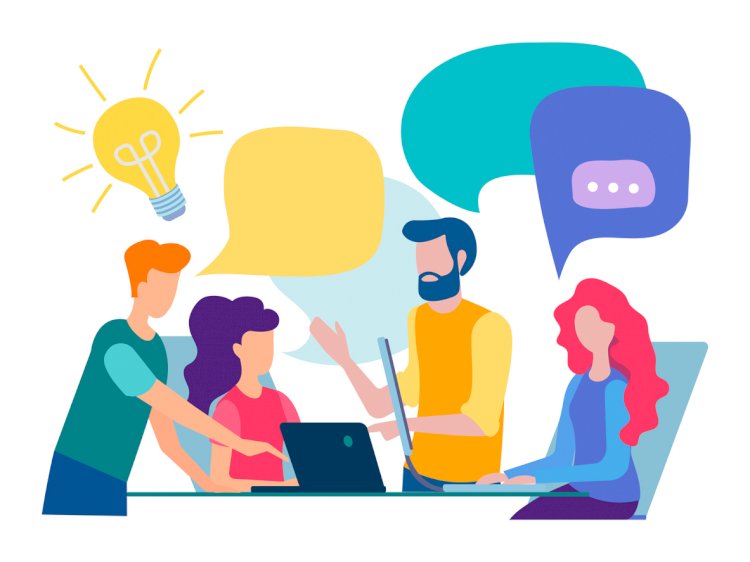 Ease of Communication
Despite an organized workflow, it's inevitable that questions will arise that require direct communication. Many workplaces are shifting to allow for employees to work remotely and/or in different time zones, making traditional communication more difficult. Workflow management software enables you to communicate with other team members by leaving feedback on specific tasks for others to review at a time that is most convenient for them. This takes the guesswork out of whether your message is still visible in your co-worker's inbox, or when your schedules will cross to make time for a quick phone call. Discussions can happen directly on the task page, ensuring others on the project team stay in the loop.
It's vital that employees have the channels necessary to communicate openly and easily with co-workers and management. Although workflow systems allow for detailed task expectations and feedback, maintaining a constant flow of communication means no questions are left unanswered and all expectations are clarified. An effective workflow management tool lets employees communicate directly via messaging at times when a call or face-to-face meetings are not necessary. This ease of communication increases positivity in the workplace as no time is wasted questioning expectations or waiting for clarification.
When employees know they can contact supervisors or management directly, they are likely to feel more supported and comfortable in their role. This translates to a higher level of morale and a positive outlook. A system that allows for open conversations also increases effective communication in more difficult situations. It becomes easy to send a message to a supervisor or a co-worker to determine the best time to meet, or simply take a look at their schedule for the day ahead.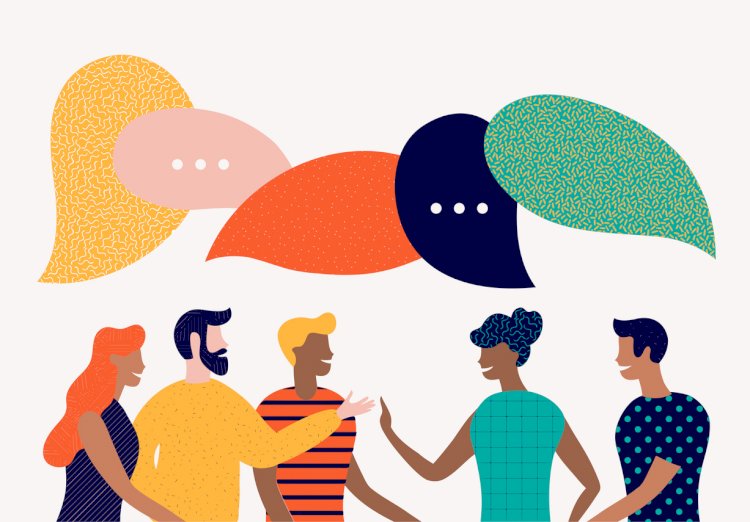 A Space to Connect
Of course, communications at work don't always need to be specific to a task, or even work-related for that matter. Building a community can change the way your employees feel about their individual positions and overall workplace culture. Workflow software makes it easy to organize discussion boards for general conversations, casual one-on-one meetings, common interests, and more.
One of the biggest struggles, especially in a virtual setting, is finding time to get to know fellow team members. Workflow software invites your employees to connect beyond their shared profession to discover common interests, hobbies, and passions through interactive discussion boards.
Discussion boards are also a great way to offer praise and encouragement. Maybe a team member has just completed a month-long project or today is your supervisor's birthday. Whatever the cause, a designated "thank you" or "birthday" board is a fantastic resource for connecting your team and keeping spirits high.
Building genuine relationships in the workplace strengthens communication when it comes to discussing work-related topics or issues. Strong relationships also encourage employees to maintain a positive attitude, fostering a productive work environment.
Is your team morale low? Do you think you'd benefit from an integrated workflow system? Try Toki for free today, and upgrade later!
---
Our Workflow Management Solution
Whether you manage a team of 2 or 120, Toki can help you every step of the way. Toki can help you assign tasks, send messages, track time and apply it to projects, manage finances, and more! You can utilize the wonders of Toki from anywhere, as long as you have access to the internet. Learn more