How to Attract Millennial Renters and Why you Want To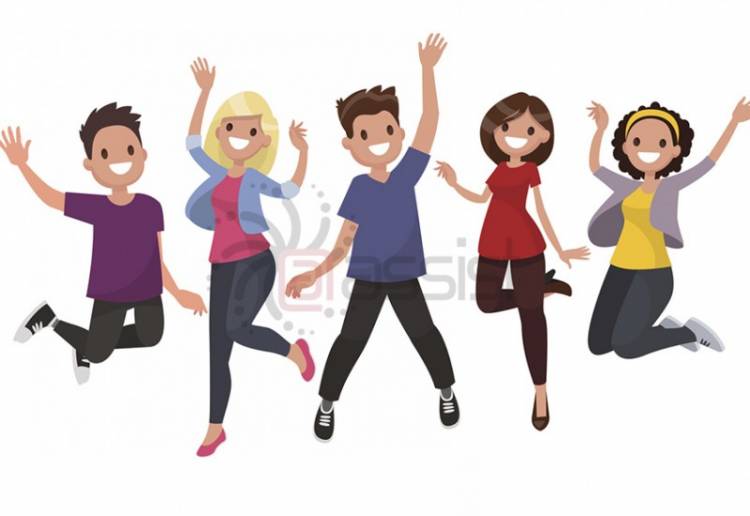 Millennials are the largest generation since the Baby Boomers (there are 92 million of them, to be precise). And they prefer to rent rather than buy - which is great news for landlords, property owners and property managers. So it makes perfect sense to look for millennial residents when you have vacancies in your building.
But how do you attract millennials? They have a different set of priorities from older generations of renters. And how do you make sure your millennials renew their leases with you?
Consider this article your guide to millennial renters and what they look for in a property… So you can attract them and fill your vacancies!
Competitive Prices
Everyone wants to get value for money, and millennials are no different. But millennials do use tech more heavily than older generations. They'll often look online to find reviews and price comparisons for your area and property before they even consider coming to view your apartment.
You can keep on top of this by scoping out what your competitors are doing. What are the typical prices, lease lengths and deposit requirements in your area? What amenities do properties priced similarly to yours have? Make sure you stay competitive!
A Good Location
Location really is a priority for millennials. They want to be close to public transport routes, work and universities (to cut down on commuting time). But they also want to be close to where the "action" is: trendy cafes and bars, shopping and entertainment, the center of town…
So if your apartment is in a popular neighborhood, make the most of it! Millennials are often willing to pay a little more or do without certain amenities, just so they can live in their preferred location. Make sure the perks of being in your neighborhood feature heavily in your marketing.
Pet Friendliness
There's a reason cat videos and dog photos are all the rage at the moment: millennials really do love their pets! In fact, 35% of US pet owners are millennials - and 44% of millennials see pets as their "practice" children.
What does this mean for you? It means that not having a pet-friendly apartment will shut you off from a huge chunk of the millennial market. And if you do allow pets into your apartments, you'll likely find millennial pet owners who are happy to fill your vacancies.
A Fast Reliable Internet Connection
Laptops, smartphones, smart TVs… Millennials love their technology. And that means they also love fast, reliable internet connections. Because whether they're working from home or settling down to watch Netflix or checking their @Assist Sugu account, a high-speed internet connection is vital.
You'll need to focus on two areas when it comes to internet: speed and reliability. Make sure your potential tenants know internet access won't be an issue with your property. That's the one amenity they really won't compromise on, no matter how good your location!
Security
Feeling unsafe or living in a property with poor security measures is a red flag for all tenants, not just millennials. But because millennials are more likely to pick city-center apartments over houses in the suburbs, security is more likely to be an issue for them.
All you need to do to help your tenants feel secure is take a few basic steps, like installing automatic lights around the outside of your property or looking into investing in cameras and telephone operated entry systems.
Smartphone-friendly Ways to Manage Their Tenancy
Deliveroo, Uber, Airbnb, and online banking… Millenials are used to being able to manage almost everything on their smartphones. And they'll want to do the same when it comes to renting, with online rent payments, maintenance requests, messaging systems and documents in the cloud.
You can use @Assist Sugu to make life easier for your residents. They'll be able to login and see how much they owe, update their contact details, send you a message, create service requests and see important notifications. Plus there are features to make your life easier, too: learn more here.
Well-maintained Apartments
Millennials aren't looking for five star luxury - but they will be put off by dingy, dated apartments. And the areas most potential tenants scrutinize with laser focus are the kitchen and bathroom.
You don't have to spend tons of cash on renovations. Focus on giving your apartments a coat of fresh paint and making sure the floors/carpets are clean and upgrading in small ways. A few small tweaks can help an apartment look more high-end, like: neutral paint colors, stainless steel appliances, updated kitchens/bathrooms, new curtains and new fixtures.
Community and a Friendly Landlord
This one goes for all tenants, not just millennials. Feeling a sense of community with other residents, and knowing your landlord is someone you can trust and rely on is important for all your tenants.
By using @Assist Sugu, you can build that sense of community. Your residents will feel secure knowing they have a platform where they can check on maintenance requests and easily reach you in case of an emergency. And you can send out emails (whether those are notifications about the property or just friendly Christmas greetings) to all your tenants at the same time. Learn more here.
And to retain the tenants you attract by using these eight tips, focus on: keeping your prices competitive, keeping on top of property maintenance and offering perks for long-term leases (like a break on rent increases if their lease is for two years or longer).
---
Have you rented to millennial tenants? What has your experience been like? Let us know in the comments below.