The Pros and Cons Of Attending International Trade Shows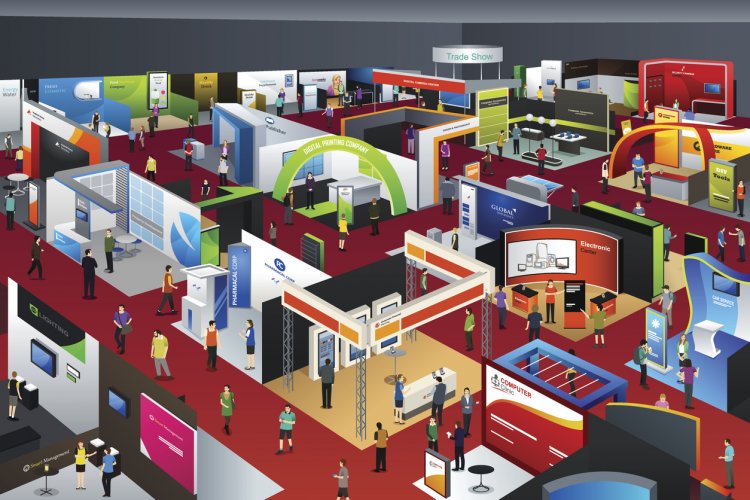 Trade shows are viewed either as a great opportunity for networking and exposure to new markets, or as an expensive way to collect lists of names and emails that you'll spend weeks following up with.
If you're looking to break into a new market internationally, trade shows can be one of your first ports of call for making connections and opening your business to a fresh pool of potential leads.
Before you turn in that booth application form and begin packing your swag bags, here are some of the pros and cons you need to consider when looking to attend an international trade show:
Pros
Face-to-Face Contact
Being there, in person, at a trade show gives you the opportunity to present your product or service directly to new people. You can easily show them all the cool features or answer questions, a process that's a little more complicated on the phone or in an online meeting.
Body language is a great indicator of how a person is feeling, and being able to read whether someone is truly interested or just there for the table giveaway makes you more likely to connect on a deeper level with the people who are most likely to buy. People also love doing business with someone they feel they "know," and a trade show is a great way to meet your current or potential customers.
When someone new walks up to your booth, smile warmly, greet them with a handshake, and ask them about themselves. Don't immediately launch into talking about yourself or your business; this can easily put people off.
Instead, strike up a natural, personal conversation first, then let the business naturally flow in. Often, the person walked up to your booth because something was intriguing or they had a question; use this as a jumping-off point for your discussion.
Yes, this method takes much more time per person than if you're approaching people with your sales pitch right off the bat, but you're more likely to build genuine trust and connection with people, leading to better overall business opportunities in the long run.
Increased Lead Potential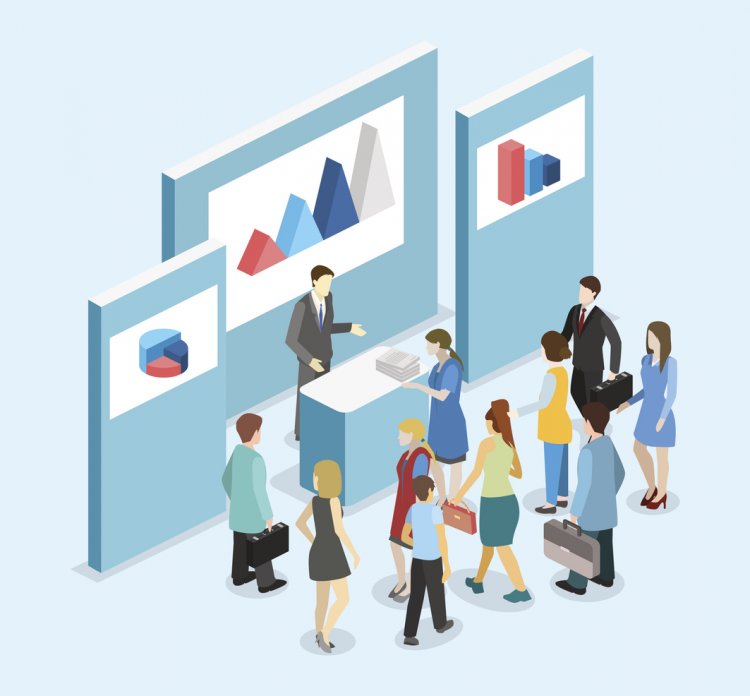 Many trade shows host a lot of people. Whether they're other vendors, sponsors, or casual attendees, your business is on display for a whole host of new people.
In fact, 92 percent of attendees visit a trade show to see new products or services, and 90 percent of attendees haven't met face-to-face with any of the businesses exhibiting at a trade show in the last 12 months.
That means, as soon as your booth opens on the exhibit floor, 1 in 10 of the people who walk by are opportunities for you to reach out with your business's offerings. Most of them have never heard of your business before, giving you a unique chance to make a great impression and show how what you offer can fulfill a need they have or a challenge they face.
It's rare that you have an opportunity such as a trade show, even when it comes to a business asset such as your website. Many of the people visiting your website already have some knowledge of your business, whether they're current customers looking for the answer to a question or they're returning prospects still considering things before they make a final decision.
But at a trade show, you've got a room full of people who haven't heard of you and your business, and they haven't had a chance to form an opinion either way. You've got the chance to increase your lead pipeline significantly by exhibiting at a trade show; take it!
Exposure to New Markets
Breaking into a new market isn't easily, especially an international market. You have to run advertising campaigns, make sure your website speaks to and draws in buyers in other countries, and take in-person sales meetings, all of which can quickly rack up a hefty price tag.
By exhibiting at a trade show in a country you're looking to open up a market in, you've got access to an audience of people interested enough in your general niche to attend, and you can reach most of them within the time frame of the event.
Most other tactics that are necessary to break into new markets are slow to show results. You lay the foundation with the new ads and the website tweaks, but it can take weeks or even months for you to see any real return on your investment.
With a trade show, however, you're getting your business in front of thousands of people in this new market in the span of a few days. You can get your business literature in their hands, grab their email addresses, and demonstrate the benefits of your products in person. These potential prospects then take this information back with them, spreading the word about your business to their co-workers, friends, and family.
Boosted Brand Awareness
With approximately 90 percent of trade show attendees not having interacted with any of the companies exhibiting within the last 12 months, you have an incredible opportunity when displaying at a trade show.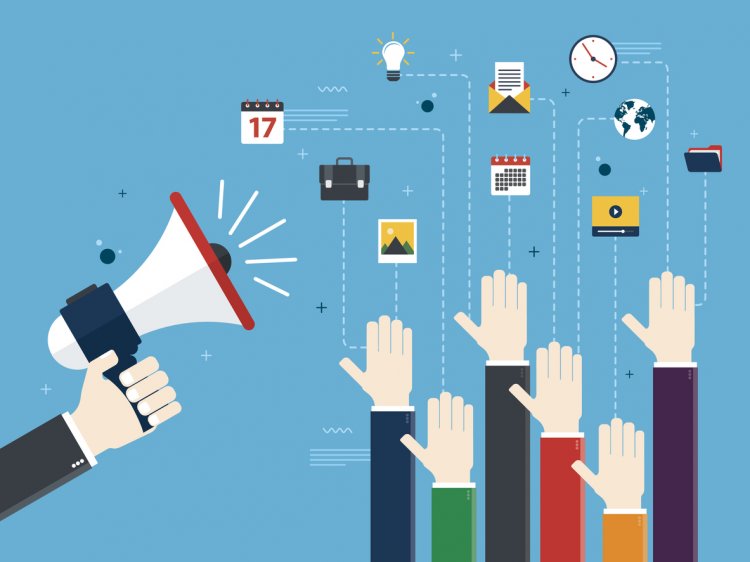 If you're looking to build your brand and get your name in front of more people, a trade show is a great place.
All your booth signage, the swag you give away, the T-shirts you and your staff wear, and your brochures, are ways to put your name in front of people as they walk through the exhibition hall. If you manage to capture their email addresses, you can amplify that brand awareness by popping into their inboxes every so often.
As long as you've got your name in their minds, even if they don't have a need for your product or service now, you're more likely to get their business in their time of need than if they had no prior knowledge of your brand.
Keep up on Industry Trends
New products are often introduced at trade shows, making them great places to keep up-to-date on the latest technology and developments in your industry.
Rather than having to read industry magazines or stay on top of reading industry blogs, you and your employees just have to walk around the trade show floor and see what's on display at the other booths.
You'll be able to adjust your own products and strategy to respond to these new developments much more quickly than if you were to wait until something fully hits the market. This makes you more agile and responsive, helping your business weather the ups and downs of the market.
Cons
Cost
It's no secret: Exhibiting at a trade show can be costly.
With many exhibition fees ranging in the four- to five-figure range, plus signage, swag, and travel fees, trade shows can feel out of reach for small startups.
When considering whether to attend a trade show, doing your research is key to determining which one will give you the greatest return on your investment. That total cost of attending that's well into the five-figure range may be balanced out by knowing that the trade show is attended by tens of thousands of people, and the lifetime value of a new customer for your business is a few thousand dollars.
You may easily make back your investment if you can find a few qualified leads, and turn a nice profit with a few more.
Language Barrier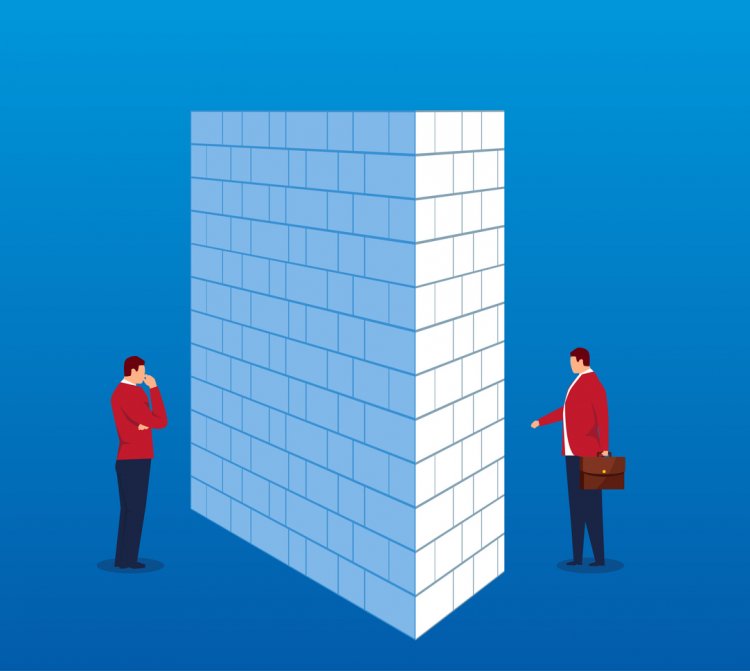 Opening up a new international market provides a lot of challenges, not the least of which is overcoming any language barriers that may exist.
When you do business online in another country, both parties have the benefit of translators or translation software. In face-to-face business transactions, such as at a trade show, you don't have that same luxury. This can be an intimidating barrier to overcome.
If you plan to attend a trade show in a country where you or your employees don't speak the native language, be sure to do your research on the culture and employ a translator.
Logistics
Getting everything you need to a trade show in another country can be a logistical - and financial - nightmare. Signs, pamphlets, giveaways, and products all need to be shipped, picked up, and taken to the exhibition hall.
Plenty of pre-planning and narrowing down of your exhibit display can make this issue less frustrating, as can careful budgeting. The less you decide to take with you, the less you'll have to pay to ship to the trade show and then back home again.
Competition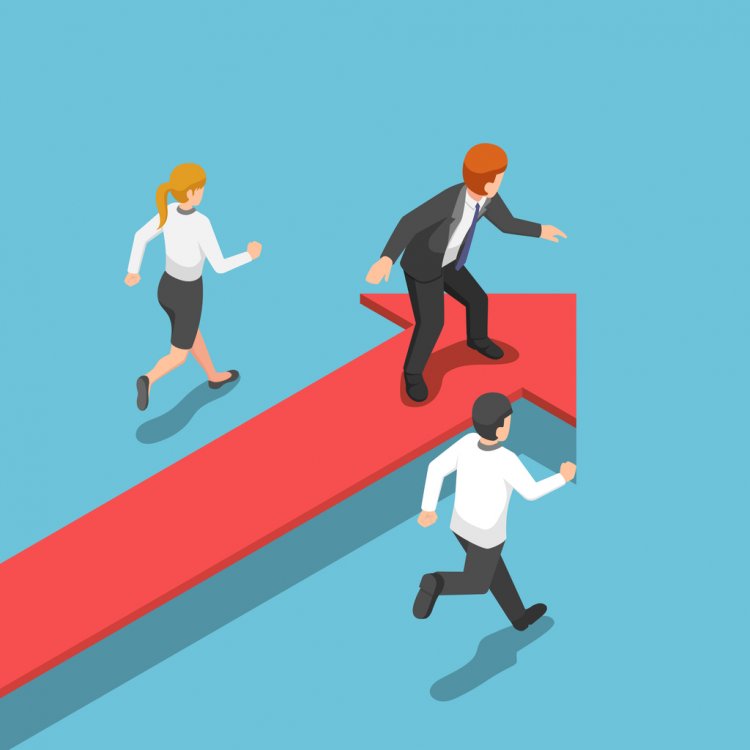 Trade shows have hundreds, sometimes thousands, of exhibitors, sometimes offering products and services similar to yours.
This makes the competition for attention of attendees much higher, and means you have to make your business stand out from the crowd to get noticed.
But as long as you've got a great offering and everyone manning your booth is friendly and approachable, you should come away from even a jam-packed trade show with some great new connections and leads.
Unqualified Leads
You know the person: Someone who sidles up to your booth, pretending not to notice the swag sitting out on the table, and maybe asks a perfunctory question or two. They reluctantly give up their email address, but quickly leave as soon as they have the pen, bag, or other item in-hand.
Trade shows bring out a lot of these people who will be on your follow-up list but have no intention of ever buying from you. This could leave you feeling as if you wasted time talking to all these people.
However, you never know if those unqualified leads have someone who may be looking for your exact product. As long as you were polite and professional, none of your time was wasted.
---
@Assist Business Solutions on Slack
Kiku - Boost your productivity and create a happier workplace with Kiku, the ultimate time off management solution! Embrace the simplicity of requesting, approving and tracking time off requests right within Slack. Sign up for your 14-day free trial today!
Toki - Effortlessly create tasks and projects, organize to-do lists, monitor progress and track time and enjoy seamless communication with Toki workflow management solution. Ready to supercharge your team's performance? Try Toki today!