The Ultimate Holiday Checklist for Tenants and Residents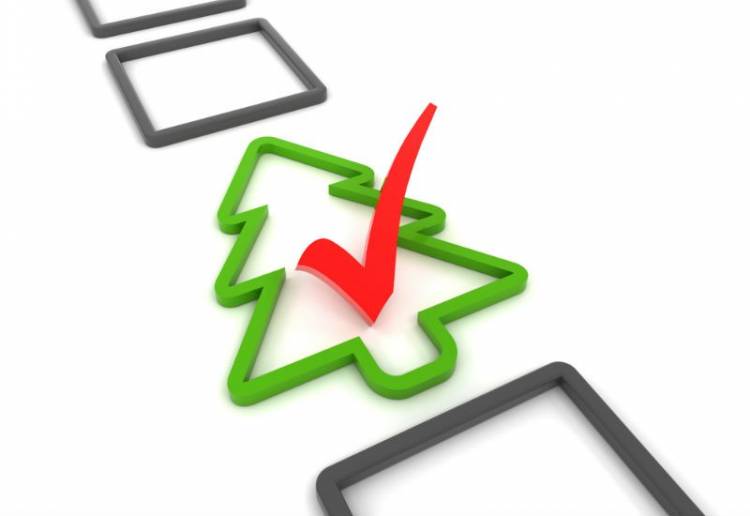 With the holidays fast approaching, and winter already here, for property managers come an additional level of stress. While organization is key (and we can help with that!) having the assistance and co-operation of your residents will make everyone's holiday season a whole lot more merry. So I've put together a checklist of items for tenants and residents to help reduce your holiday stress. Get your very own printable version that you can send to your residents at the bottom of this post.
Check that you have working smoke detectors and a fire extinguisher.
As you cuddle up with your favorite book to the sounds of soft music and the glow of an apple cinnamon candle, keep in mind that leaving a fire unattended can cause major damage to the property.
Check that all your appliances and electronics are turned off and/or unplugged.
Make sure to unplug holiday lights and decorations, space heaters, tools and kitchen appliances. And although your turkey takes hours to cook, please don't leave the little gobbler roasting while you run errands. If you will be going out of town, ensure that your furnace stays on and functioning to avoid expensive cracked pipes.
Check that all your doors and windows are locked and secure.
Don't forget about your vehicle! If you can park in the garage or even under a street lamp you'll be reducing the risk of vandalism and theft.
Check the mail frequently.
Packages that arrive can block entrance ways if not removed quickly, not to mention the possibility of theft.
Check for leftover snow and ice.
Steps and walkways are slippery during the winter months. As a precaution, hold onto stair railings and pay attention to where you're going. If snow/ice removal is your responsibility, take care of it promptly. If not, alert the appropriate contact.
Separate your garbage and recyclables.
Don't let the cold stop you from removing trash from your home. With the holiday season comes a lot of waste. Help the environment by separating recyclable items.
Keep the snow where it belongs...outside!
Wipe your boots and try to brush off as much excess snow as possible before trudging through the building or common areas.
Be conscious of who you let into the building.
With relatives, carolers and donation collectors coming around during the holiday season, it's important to remember not to let every person gain access to your building. Be cautious about who you let in and ensure guests you invite ahead of time know how to reach you when they arrive at your building.
Be responsible and courteous to your neighbors.
The holidays are a great time for celebration. With friends and family coming to visit and your special "Adult-Only Eggnog" being a season hit, make sure you and your guests are respectful of the noise level and hour.
Enjoy the holidays!
Enjoy the holidays with family and friends. This is a time to appreciate, to laugh and to love.
---
Get the Printable Version

I've formatted these points into a neat little checklist that you can pass onto your tenants and residents.
---
Is there an important point you think should be added to the checklist? Comment below to let us know!