8 Tips Every Property Manager Needs to Know for 2017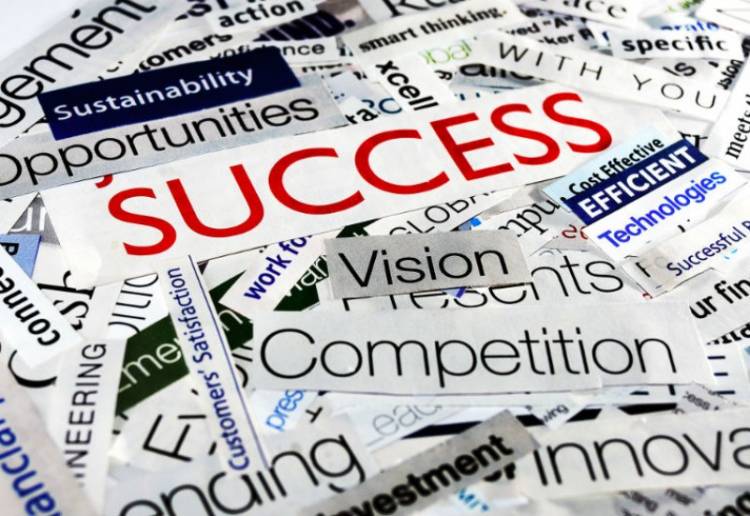 If you've spent time at a property management/real estate conference or educational session lately, you'll have noticed an increase in focus on out-of -the-box and technology solutions. This is largely because tenants, especially millennials, are demanding much more than just a roof over their heads and property managers are expected to keep and maintain detailed records that can be called upon at a moment's notice. With more young people and couples choosing renting over buying, here's what you can do for 2017 to attract and keep the perfect tenant.
Technology
First things first, you need a system that will allow you to manage your properties, residents, staff and financials seamlessly. Your tenants expect to be able to contact you, check and update their information, and view their account and statements instantly. With so many people constantly on-the-go and living busy lives, just like yourself, they need a way to stay connected to their home. By having this type of system in place, your tenants will be reminded of rent and other fees automatically, can request documents and track the progress of their service requests. They'll no longer need to harass you on a daily basis, saving you both time and headaches. On the flip side, you'll have the opportunity to build a great relationship with each tenant since you won't have to find or look up these items for them.
P.S. We happen to have a great solution for this (wink wink) - check it out here.
Location
Tenants are willing to pay more to be in a great location. This has always been the hottest feature of any home and tenants know it, which is why they're willing to compromise on other great features. They want a home close to grocery stores, schools and shopping but most importantly, transportation. We're starting to see more and more shops and businesses being built near public transportation stops. A lot of tenants want to be part of the city's hustle and bustle, if you can provide that to them, you can charge more for rent without having to do much else other than be a great landlord of course. People typically pick where they want to live first then try to figure out what else is needed to be content.
Affordability
If you don't own real estate in the city, don't worry, you can still stand out against the competition by making your rent affordable. The housing market has exploded over the years and some markets are incredibly hot. So hot that the majority of renters, especially first-time renters wouldn't even consider applying as a tenant. These renters still need a place to call home and you can grab their attention by offering reasonable rent.
Perks
Depending on your location, some markets are hot and competitive, while others remain cool and slow. Either way, there are some bonuses you can add to your property to entice and attract tenants. Of course, as mentioned earlier, adding an online system so you and your tenants can connect, communicate and keep all your information in one location is one of the first bonuses to add. But what about after that? Some landlords have been adding extras to entice renters such as 1 month rent free for a 1 year contract or free internet and cable in exchange for a committed contract. Perks like this do wonders for attracting tenants in a competitive rental market.
Say Yes to Pets!
If you're finding it difficult to rent out your property, consider making it pet-friendly. Many people and families come with some sort of small creature, and if you are already saying yes to children, allowing pets really isn't an additional stretch. I mean, how many dogs and cats do you know that can draw crayon masterpieces on the wall?
Did you know, people who own pets are more trustworthy, caring and responsible?
It's true! Plus, owning pets can have a positive impact on a person's health.
According to several observational studies, people with pets have:
• Decreased risk of heart attacks
• Significantly lower heart rates and blood pressure
• Decrease agitation, depression and aggression
Even the American Heart foundation issued an official statement in 2013, saying that "[o]wning a pet, particularly a dog, could reduce your risk of heart disease." (Huffington Post)
If you're still unsure of whether allowing pets in your rental is right for you, check out this article.
Online Presence
By now you hopefully have a great website that visitors love and find easy to navigate. If you don't you should get one asap! This is the first place renters will go looking to assess their options. They will be looking for a tidy and searchable website that clearly states what they will be getting, with images, and videos. The more you can provide to the prospective tenant the better your chances of winning them over.
Social Media
If you're looking to increase traffic to your website, being active on social media channels like Twitter and Facebook is a great and inexpensive way to raise awareness that your services exist. It is also a great way to engage people on a personal level and keep current with changing trends. You can use the same images and videos from your website to target a different audience as social media has an enormous global presence.
Don't be Modest
Nobody knows how awesome you are like you do! So tell your potential tenants about yourself and what makes you such an awesome catch as a landlord or property manager. Let them know you care about them, their home and will be available if they need anything. If you go above and beyond with your services, this is your opportunity to tell them!
---
Are you doing something out-of-the-box that's bringing the tenants to you like hot cakes? We'd love to hear about what's making you successful and what's fallen short. Post them in the comments below.
---