8 Ways to Attract International Renters Using @Assist Sugu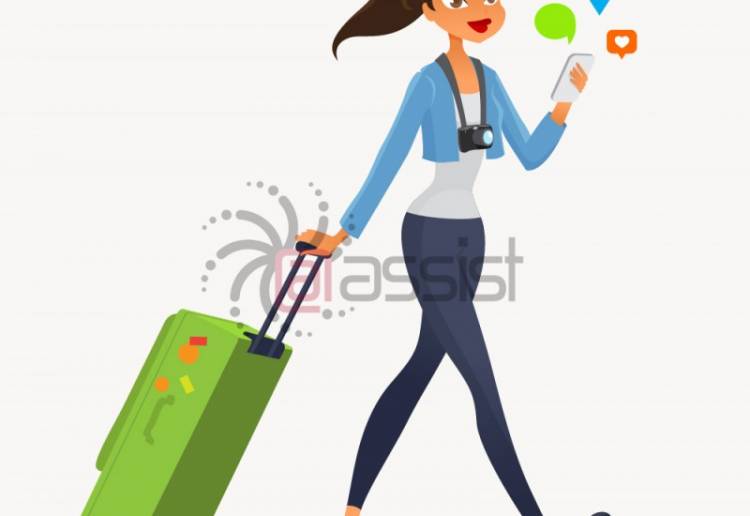 Trying to attract more great international tenants? Managing and dealing with international renters opens up a whole box of new challenges from language barriers to cultural differences. Here are 8 ways @Assist can help.
Communication: Language barriers are one of the biggest fears people encounter when moving abroad. You can eliminate this fear for your residents by using @Assist Sugu.
Sugu creates a safe and secure place for tenants and landlords to communicate openly. The best part? They can communicate in their preferred language. While you might have bilingual staff on hand, it's important to have help accessible 24/7 and @Assist supports over 100 languages with Google Translate.
Service Requests: Throughout their stay, your international renter might have issues like a broken shower or laundry machine and will need to ask for your help where you'll likely need to organize a visit from the maintenance person or contractor. Thankfully, Sugu allows tenants to send requests online in their language and track the progress through their account. Once you receive the request in your language, you can assign a maintenance person to the request and the tenant will see you've updated the request and can see how long it should take to complete in their language. Simple!
Lease Dates: It's a busy time when a tenant moves in and paperwork can easily get misplaced. Important documents like the lease might get lost while unpacking. With Sugu, everyone can view lease start and end dates in their account. You can even upload a copy of the lease to the tenant's account for safekeeping.
Emergencies: Emergencies happen which is why you need to be accessible 24/7. With Sugu, tenants are able to send emergency requests without having to login to their account. They just click on the big Emergency Button on our website. @Assist is smart enough to recognize your tenant and will send you an instant notification.
Payments: Collecting payments can be a hassle even without a language barrier. @Assist Sugu makes collection easier with overdue payment alerts. Tenants can also view a complete breakdown of their payment history.
Community: Moving to a new place can be lonely for your tenant. A great way to help them feel connected is by creating a small welcome package. Put together a list of restaurants or shopping in the area, nearest bus and train stops or how to get to a few popular tourist attractions. You can upload documents to an individual tenant or to multiple tenants at once. It's a quick and easy way to show you care and they'll appreciate the help.
On the Go: Your international tenants are probably busy in their new city. Give them the freedom and flexibility to check on their account at any time from any device. @Assist Sugu is a cloud-based solution that keeps everyone connected no matter where they are or what they're doing. We've taken extra security steps to ensure each account is safe and secure.
Marketing: Use Sugu's features to promote your company and rental properties to international renters. If you highlight all the benefits your tenants will experience, your competitors won't stand a chance.
Have more than 1000 units? Check out our partner page for how you can make money with @Assist.
---
Ready to get more international tenants? Sign up for a free @Assist account to get started!