Futurpreneur Canada Announces Edmonton-based company CEO & Founder, Audrey Charles, as a Canadian Delegation at the G20 YEA 2021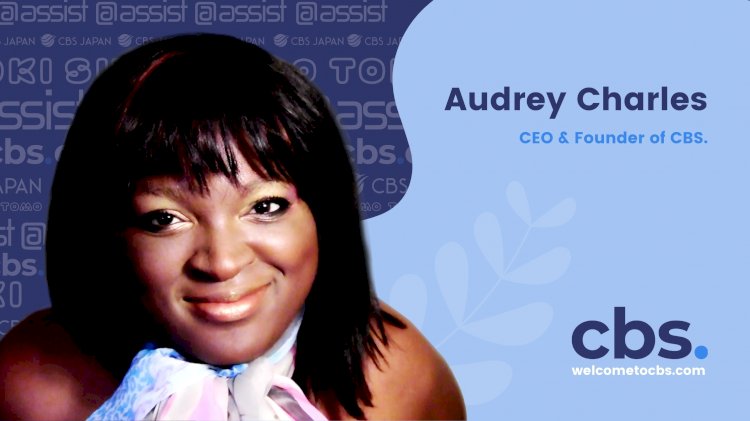 Convenient Business Solutions Inc. (CBS), is proud to announce that Audrey Charles, Founder/CEO of an Edmonton-based tech company has been chosen as a Canadian delegation for the G20 Young Entrepreneurs' Alliance (YEA) 2021.
As a young entrepreneur herself, Audrey is excited to share her ideas and impact entrepreneurs in all G20 countries. The alliance represents over 500,000 young entrepreneurs around the world, including 49 young entrepreneurs from Canada with the top 13 (of which Audrey is included) being invited to travel to Italy for the summit. She looks forward to creating sustainable change and building long-term connections.
As an entrepreneur for 20 years in the tech industry, Audrey has been managing 3 different offices on 3 different continents and has been innovative and creative with her global strategies. The G20 summit focuses on giving young entrepreneurs the chance to engage and connect with delegates and representatives while also providing them with a better understanding of the current economic ecosystem.
Audrey's vision is to partner with Universities to create internships and long-term job opportunities for youth in tech and educate them on the importance and power of data and privacy, and sustainable technology. Her goal is to create opportunities for youth to learn to code, making their schools more efficient using the company's easy-to-use development tools and creating their own applications for the creative handling of data. This ties in well with many initiatives set by G20 YEA.
"As a Futurprenuer, I look forward to building connections and influencing policies with talented entrepreneurs just like me across all G20 countries," says Audrey Charles.
Audrey shares how she has a deep understanding of the cutting-edge industry, from front/back-end design and development, automation, bots, and UX. This extensive knowledge allows her to take a hands-on approach to develop the company's software solutions. In addition to her broad experience, Audrey is equally skilled on the business side, like development, strategy, marketing, and customer behavior patterns. Audrey has been able to harness her technical and business strengths and as a result, she has experienced great success in reaching global markets while continuously making advancements in the development of the company's innovative software solutions.
Additionally, Audrey was recently featured by the Government of Canada and Trade Commissioner Services for being a Canadian entrepreneur who continuously pushes the boundaries and inspires new markets with her inventive global strategies.
When looking back at her first huge accomplishment, she reflects on opening a branch office in Japan at the same time as the Canadian Headquarters back in 2006. She has come a long way since then, she opened a European branch, expanded from serving 3 countries to 50, and developed 3 in-house software solutions (2 of which are commercialized and globally available), and also one of the largest optical engineering distributors in the world. "I have worked continuously on progressing my company, establishing new goals and visions for our success, and kicking butt in comfortable heels" she laughs and adds on a lighter note.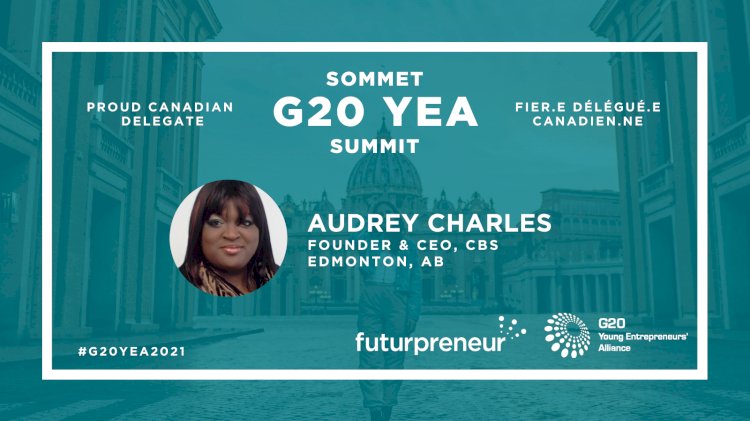 Audrey has owned and/or been the founder of businesses related to property management, finance, sustainability, and optical engineering. Now more than ever there is a need for smart technology and her strategies look promising as she helps companies make smart technology that CBS helps integrate into the companies/clients' own smart city platform. This means that CBS's technology will constantly be evolving and will be promoting a more flexible eco-system that allows for improved collaboration and communication.
While the global pandemic caused financial strain on many businesses, it did not slow down the progression and growth of her company, Audrey states "As the pandemic has been hard on many, with some losing their jobs, I've hired 25 employees around the world to contribute to the economy." Furthermore, she mentions that her diverse team works remotely while increasing sales and growing the business, technology, and services at the same time.
When asked if she has any advice for other young entrepreneurs in the industry, Audrey shares, "Keep exceeding expectations and keep your motivation to reach your goals strong. This industry is constantly evolving and you never know what opportunities may come your way in the coming years", she concludes.
---
If interested in learning more about @Assist or CBS, please visit the websites below.
@Assist (atassist.com): People-first software solutions for industries in need of a digital upgrade.
@Assist Tomo (tomo.atassist.com): Cloud-based smart city management platform that connects people to the technology they use.
@Assist Toki: (toki.atassist.com): People-first approach to providing solutions for HR and Workflow Management Solutions
@Assist Sugu (sugu.atassist.com): People-first software solutions for managing real estate in the PropTech industry.
CBS Inc. (welcometocbs.com): Exclusive Canadian distributor for Photon Engineering and Photon Design's software products.
CBS Europe (cbseu.com): Exclusive distributor for Photon Engineering's software products in Europe (excluding Spain, Portugal, and BeNeLux)

CBS Japan (cbsjapan.com): Exclusive Japanese distributor for Photon Engineering and Photon Design's software products.