@Assist Shares Big News Of Their Upcoming Relaunch of Toki!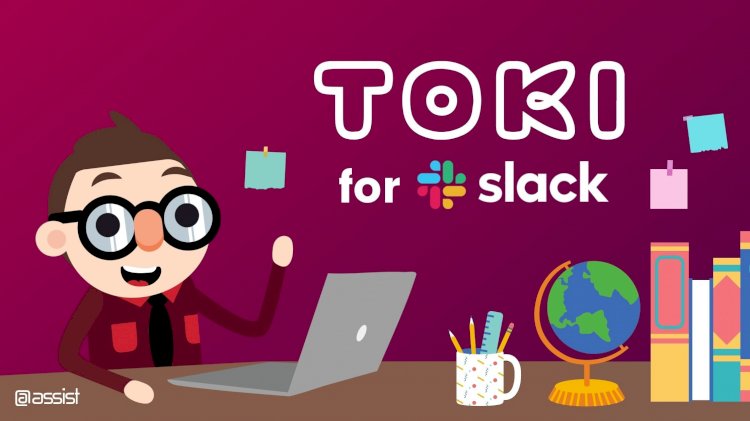 @Assist has announced their big plan to relaunch their workflow management software, Toki. The relaunch is set to go live in the coming weeks and is speculated to drastically improve users' workflow habits.
Toki provides teams with the amazing opportunity to complete their business needs seamlessly from anywhere in the world. You can now communicate and collaborate with your entire team from the comfort of your sofa, a warm sandy beach, or virtually anywhere with Wi-Fi.
While @Assist is keen on keeping the details of their relaunch under wraps for now, it is confirmed that the classic and most crucial Toki features will be incorporated into this update, alongside brand new components that will get employees excited to get back to work on a Monday morning.
For those interested in sneak peeks of what is to come, @Assist has confirmed several features that will be a part of the Toki relaunch, which can be viewed here.
Users can look forward to using the new and improved Calendar tool, which notes all important deadlines, events, and of course, employee birthdays (so you'll never forget when it's time to buy cake).
Additionally, users will be able to input Tasks and Projects with a new option to include a description for the entire team to see. This simple yet effective component will eliminate any potential confusion that may arise during collaboration, ensuring that all team members are on the same page without any additional communication required. Users will also gain access to a collaborative Time Log, Productivity Bar, personalized and customizable Notifications, and so many more features that are guaranteed to keep the whole team synchronized and coordinated.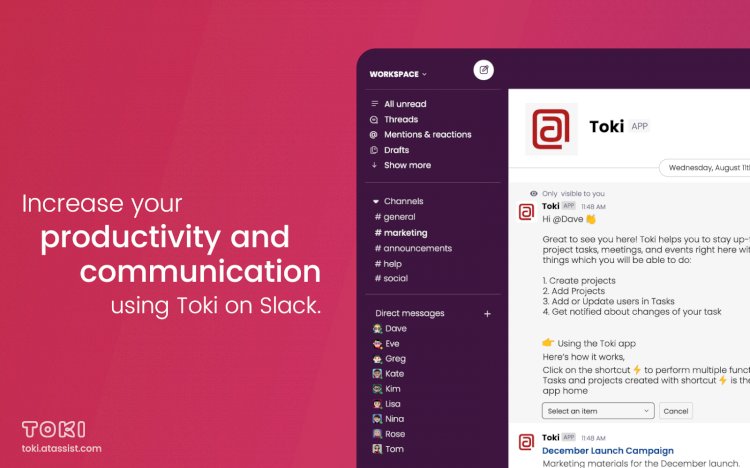 Toki legacy users will notice that a few of Toki's previous features will no longer be available, however do not fret; when one door closes, a better one opens! @Assist is confident that users will be pleased with the quality and functionality of Toki's new and improved features.
Audrey Charles, the CEO and founder of @Assist, shares:
"The strength and capability of a workflow software is not measured by a long list of features, but rather it is determined by its ability to provide the essential tools required to establish a resilient and well-structured team."
The Toki launch is timely as companies all around the globe are adopting a remote or hybrid work setting. These new working arrangements have made workflow management a necessity for many teams. Toki's new features will save users valuable time, boost productivity, maintain efficiency, encourage work-life balance, and provide the entire team with the tools needed to establish strong collaboration and communication methods.
@Assist is allowing some lucky and proactive individuals to get their hands on the workflow management tool early! The process of getting early bird access is effortless; simply visit the Toki site, enter your email address and voila—just like that you will be one step closer to achieving the workflow management software of your dreams!
---
If you're interested in learning more about @Assist and CBS, please visit the CBS site.