CBS Announces the Relaunch of @Assist Toki: Now Built on Slack to Improve Workflow Management and Team Collaboration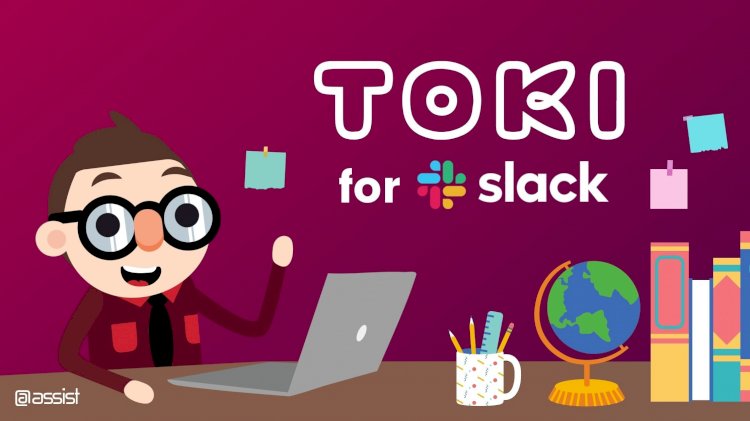 Today marks the well-anticipated relaunch of @Assist's workflow management solution, Toki. Toki is a software used by managers, supervisors, and employees alike to create an efficient workflow system that helps teams accomplish more. Now integrated with Slack, Toki provides a seamless user experience within Slack's interface, eliminating the need to jump between multiple tabs or platforms.
Slack's goal of unified team communication meets Toki's aim of streamlined workflow in this game-changing integration. Toki acts as a users' time management assistant directly within Slack to notify users of upcoming deadlines, help set daily priorities, and visualize the week ahead with calendar organization.
Team transparency is also heightened with Toki's Time Tracker, allowing for easy check-ins and employers to view exactly how much time was spent on a task or project. Managers can expect increased productivity, efficient workflow processes, and ease of communication between employees with Toki's new features.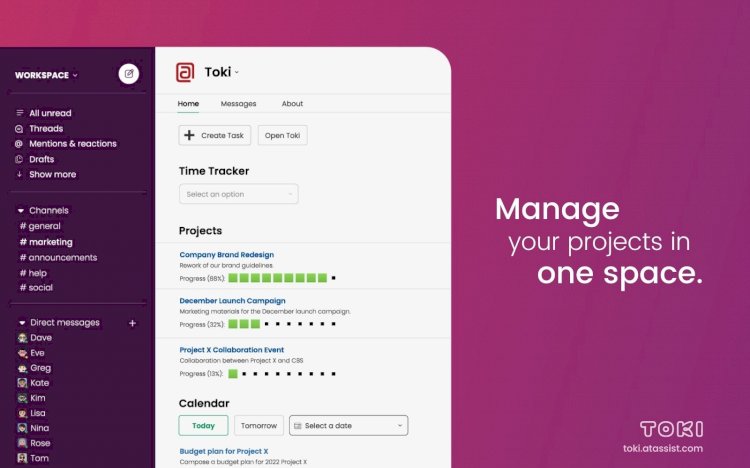 Slack commands let users view assigned tasks and interact with the Toki app within any Slack channel or direct message. This feature is specific to the new Toki app and makes task creation and management even easier than before. Managers rejoice as they can now enjoy the benefits of effortless communication and organized workflow while also letting employees maintain autonomy by choosing their next task.
"Toki was created to give users the space to work independently. It's a sustainable technological innovation that substantially improves communication within the company. Toki helps you by partially automating the management tools so you can focus on the important tasks instead. This strengthens your productivity as you no longer have to worry about following up on everyone's progress; Toki does that all for you," says Audrey Charles, Founder & CEO of @Assist Toki.
Despite the simplicity of the software, Toki will ensure that leaders are provided with the tools needed to clearly convey their vision and goals for each project's result. This simple yet powerful feature will eliminate any confusion or misunderstandings concerning the expectations of any task assigned to an employee. Toki provides a simple solution to tracking employee progress while avoiding micromanagement. It has never been easier to oversee every employee and their assigned tasks on a day-to-day basis.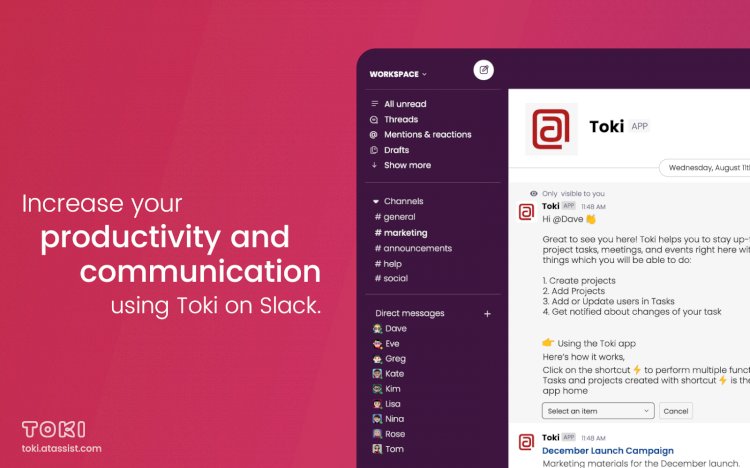 Audrey Charles is confident in Toki's abilities and exclaims, "We have created something we are proud of, and I'm excited for the release of Toki on Slack. This is only the first glimpse of the new Toki software. There is more to come soon with many new features in the works." She further adds, "Toki is a game-changer in the workflow management industry."
The functions available on Slack during the first release are only a small portion of what the full Toki software will be able to do. Future updates will include the ability for users to turn messages into tasks, a function to track attendance, birthday alerts so everyone can celebrate their special day, and more! Currently, Toki is available on Slack for free without any requirements for a contract. The long-awaited release is finally here—users can now gain immediate access to Toki and begin enhancing their workflow by clicking here.
---
If you're interested in learning more about @Assist and CBS, please visit the CBS site.