Common Property Management Problems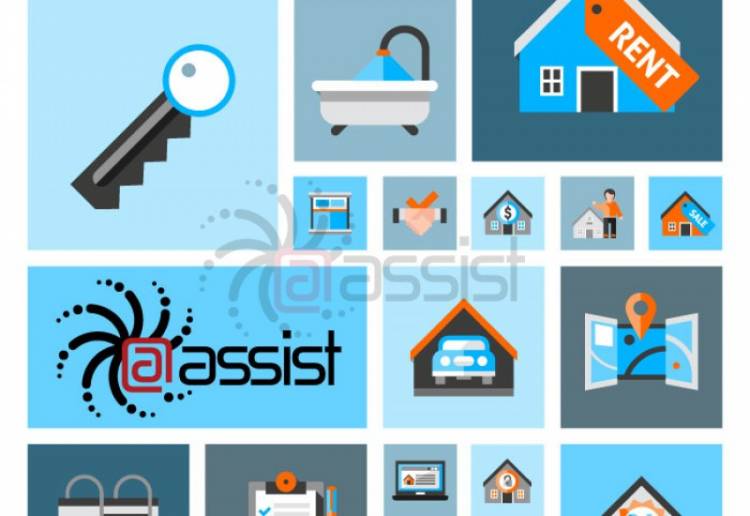 Property Management companies are constantly looking to grow and expand, however sometimes expansion occurs too quickly which can result in being over-worked, overwhelmed and lead to strained client relationships and eventually business closure. No worries though, @Assist can assist in a variety of ways. Here's how:
Problem #1: How many staff do I need?
Property Managers understand it takes a certain number of employees to handle a certain amount of work, but what is that magic number? What happens if a new client falls into your lap tomorrow with more properties than your current employees can handle?
@Assist Solution: With @Assist it's easy to manage multiple properties with less physical presence. Adding more properties is a breeze (and we're right there to assist you). It is simple to manage resident or condominium/strata owner requests, and have constant communication through @Assist's built-in messaging system. This reduces the number of complaints that could possibly arise if residents or owners feel they are not receiving adequate treatment because management is too busy.
Problem #2: My properties are so far apart!
It's difficult not to say yes to any opportunity that is presented to you, especially if you're a small company just starting out, but think long term how it will affect your business. Even if you have enough staff to manage your current set of properties, your employees may find themselves exhausted from running around collecting rent, delivering notices and responding to service requests. Emergencies can make that situation even harder to deal with especially if one or more of your properties are in a remote area.
@Assist Solution: @Assist acts as a personal assistant to help you maximize and prioritize your time. You can even login via your mobile device and access your properties on the go! Our prices are based on the number of units you manage so you can upload your entire property portfolio into one account and give your employees access to just the properties they need to see. Simply login to view and manage all of your properties in the cloud. Your personalized dashboard keeps you organized so you can easily track payments, vacant units, residents, messages and emergency and non-emergency service requests.
Take advantage of one of our great time saving features that replaces the traditional method of hand-delivering notices! Avoid the drive and send notices by email, text (SMS) or a voice recorded call to their landline. This way everyone is kept informed and in the loop. Still want the personal touch for your notices? No problem! Use this feature for all notices or just for emergencies when a quick response is extra important.
Problem #3: Ah! I need to hire a new Property Manager!
You invest your time and effort into training each employee to know your business inside and out but, unfortunately, it's time for one of them to move on. It happens. But now you find yourself scrambling all because there's no documentation or records for the clients that employee was dealing with.
@Assist Solution: Everything is stored and accessible in @Assist from resident history to service requests, financial and communication history. Your new Property Manager will be able to settle right in and carry on from where your last Property Manager left off. This makes transitioning and training employees a smooth procedure. Plus, your clients and reputation won't suffer either!
Problem #4: Yikes, I need help with my client's financials!
This is huge! Many Property Management companies take it upon themselves to attempt to do their own bookkeeping but don't have any training in accounting. This can lead to problems such as missing income, inaccurate expenses, and incorrect tracking records. Not to mention a headache if one of your clients happens to get audited
@Assist Solution: @Assist makes tracking payments and organizing records easy and accessible. You can generate, export and print reports regarding your properties, leases, residents and financial and they're ready to send to your accountant or export to your accounting software
Experiencing other property management related problems? Let us know and we will show you how we can assist.