How @Assist Makes Self-Managing your Condominium Easy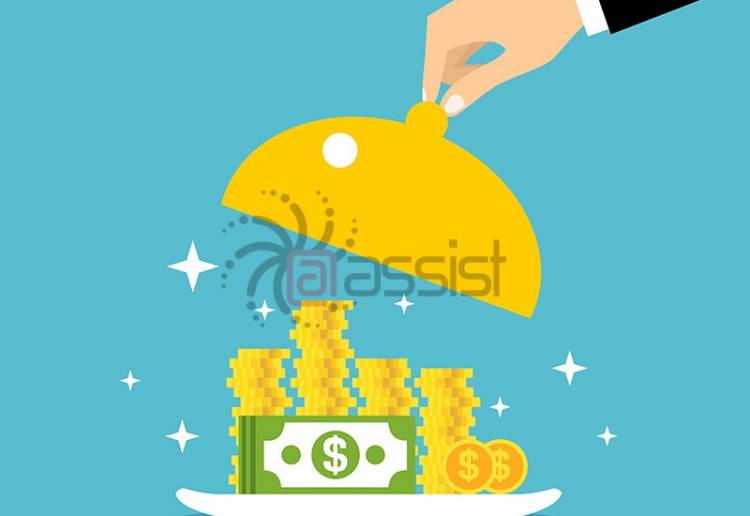 If you live in a small to medium sized condominium or strata property, the question "should we consider self-management?" has probably come up once or twice. Sometimes this question is answered for you when your property's financial budget is limited. But whether your building is strapped for cash or simply want to save on management fees, @Assist has some great affordable tools to assist your Board or HOA to achieve successful self-management.
There are a lot of new responsibilities your building and your Board will take on as a self-managed property with handling your building's financials as one of the most daunting. Unless you're lucky enough to have a bookkeeper or accountant on your Board, the programs alone can be a hurdle to learn and maintain. @Assist simplifies financials by using language we all can understand.
Here's how:
Adding One-Time and Recurring Billables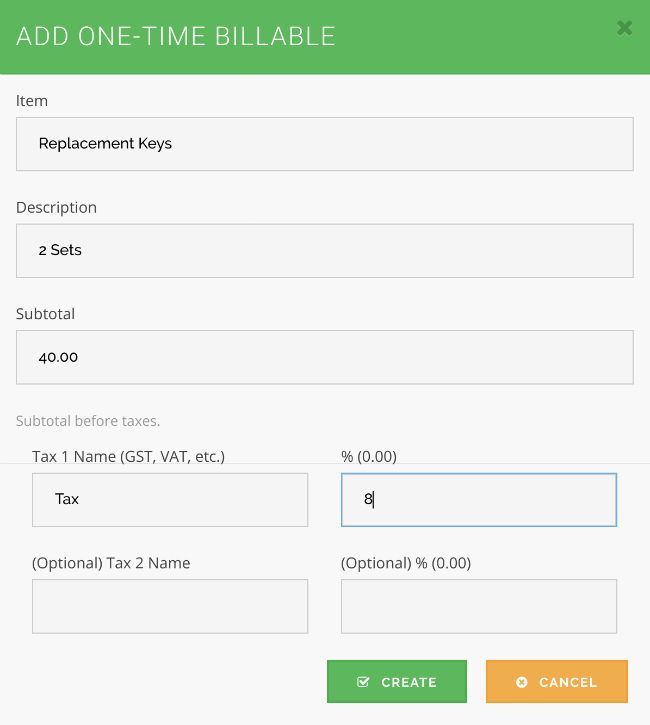 @Assist makes keeping track of and updating your owner's accounts easy. Add your condominium fees and any other recurring billables just once with our recurring billables feature. If you have one-time fees that need to be added, simply add them with our one-time billables feature. The owner will be alerted and reminded when they have an amount outstanding, making your collection process a breeze.
View an Owner's Statement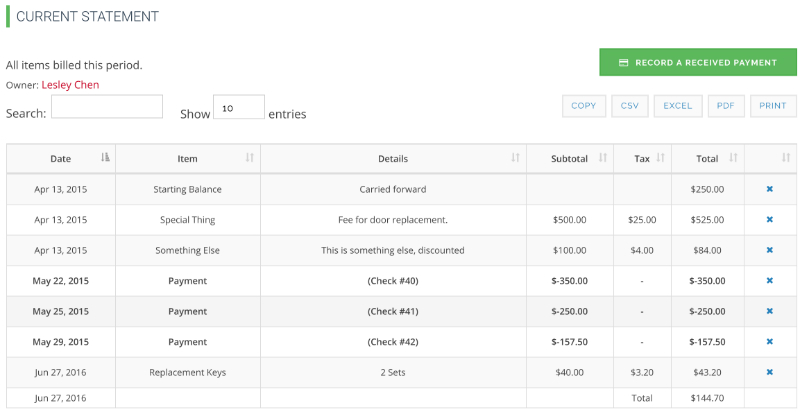 Though this page looks simple (a part of our easy-to-use motto) it packs a lot of punch. With a simple statement layout, it's easy to see what's been charged, what's been paid and how much is owing. Both you and the unit owner can view this information so there's no questioning when payments were received.
Add Payments Received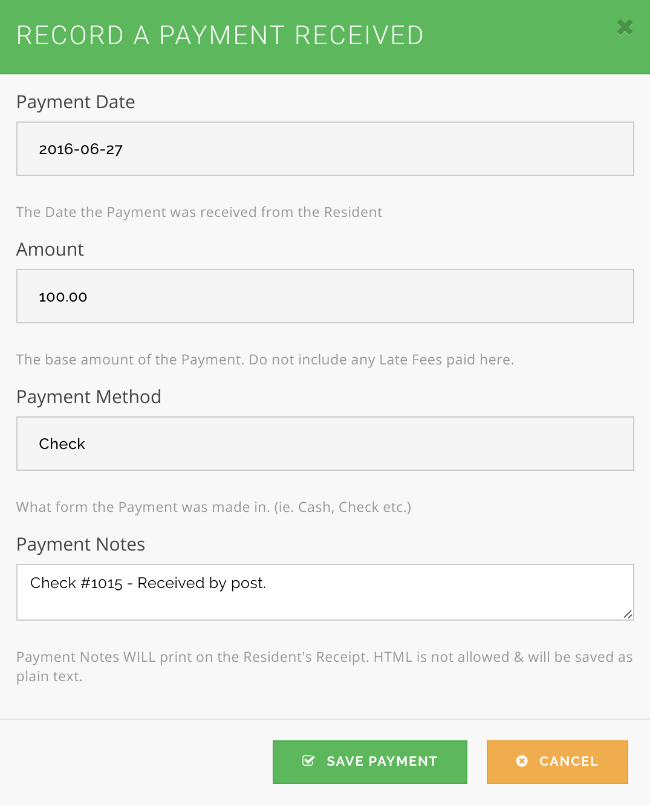 Speaking of payments, adding one is easy. Also add the payment method and notes for easy record-keeping.
Export/Print Reports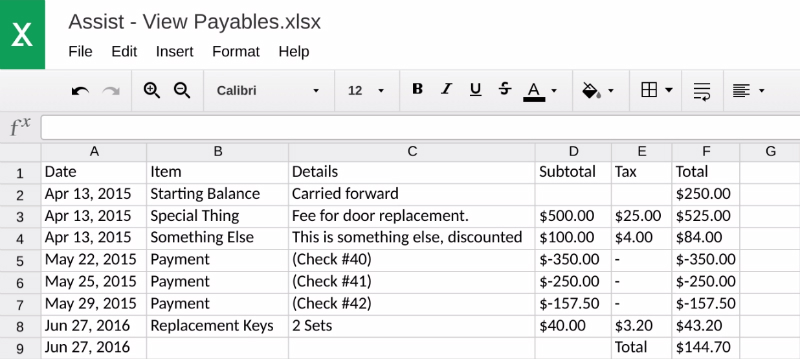 What would @Assist be without awesome reports? If the Board would like to review the financials for one unit or the entire property, both are possible with @Assist. And here's the secret for tax-time: most accountants will export your financials from whatever software you're using to import or insert into their preferred program for tax preparation. @Assist makes this super easy for both you and your accounting by allowing you to export your financials into a spreadsheet.
Quick Search

Need to find a previous transaction but only have the date, amount or *gasp* keyword? No problem! @Assist's quick search feature makes that a breeze.
Interacting with Board Members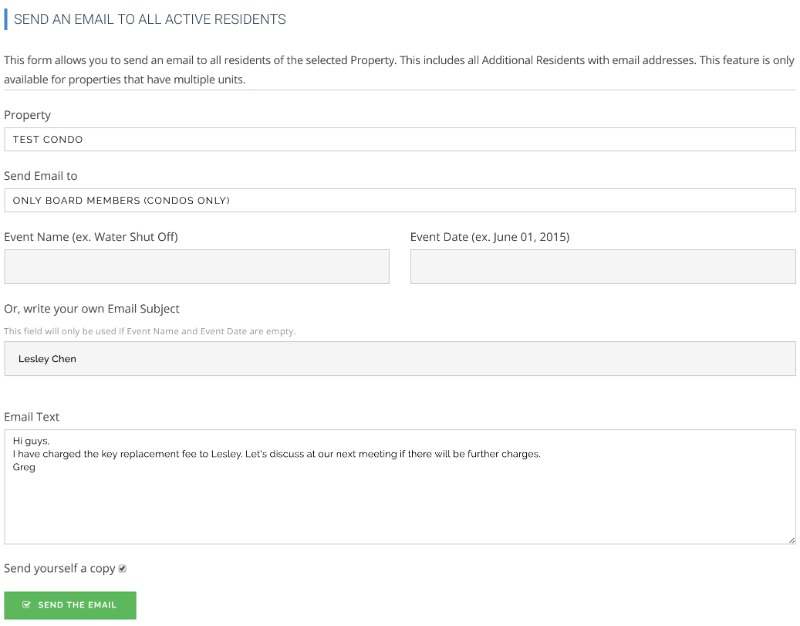 Board/HOA Members get special treatment with @Assist. Assign/change Board members, upload documents for them specifically and send them super secret messages.
Using @Assist: A Day in the Life
Check out our video below that shows how a self-managed condominium uses @Assist to make management a breeze. You can also view a case study on how we saved a self-managed condominium almost $4000/year here.
We'd love to have you, give us a try for free or click here to get started.