The Journey to Startup Grind: Road Trip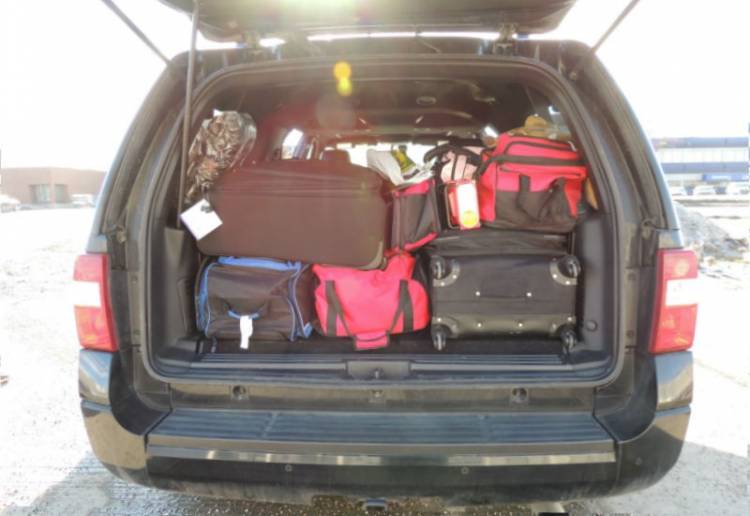 Forget flying, road trips are so much more fun. After going through the Startup Grind Application Process and making the Top 50 selected companies, @Assist traveled to San Francisco on an incredible 3 day road trip. Having secured a reliable vehicle from the kind folks at Enterprise, our little team of four traveled 2500 km (1554 miles) from sunny Edmonton all the way to stormy San Francisco.
Why didn't you guys fly?
We had been monitoring weather conditions and saw that San Francisco had actually canceled several flights due to flooding and flood warnings. If that wasn't bad enough, Vancouver (where we would have flown out of Canada from) had just suffered from an earthquake which resulted in more flight cancellations and delays.
Day 1: Alberta to British Columbia
(Approximately 8 hours of driving)
Calgary, Alberta
We started traveling south through Alberta making our way in the general direction of California. We passed by the city of Calgary, which is where @Assist presented at the Alberta Condominium and Real Estate Conference (ACR) last September.
By the way, if you have the chance to visit Calgary, check out La Brezza Ristorante. This is an ahhh-mazing authentic Italian restaurant in a cozy home-styled environment. La Brezza means, "ocean breeze" and you will feel like you're on vacation as soon as you step through the doors. The service, staff, food and drinks are all wonderful since it's been owned and operated by the family since 1987. We always makes sure to stop by when we're in the area as it's a true treasure.
Nanton, Alberta
Nanton is a great little town where business names seems to leave nothing to the imagination. The local candy shop was called, "Candy Shop" and the ice cream store was accurately called, "Ice Cream". We questioned what they would do if another candy store opened. Would it be "The Other Candy Shop" or "Candy Shop #2"? I guess we'll never know...
Crowsnest Pass, Alberta
We continued through Crowsnest Pass where we captured some of the beautiful Rocky Mountains, a part of Canada's West Coast beauty.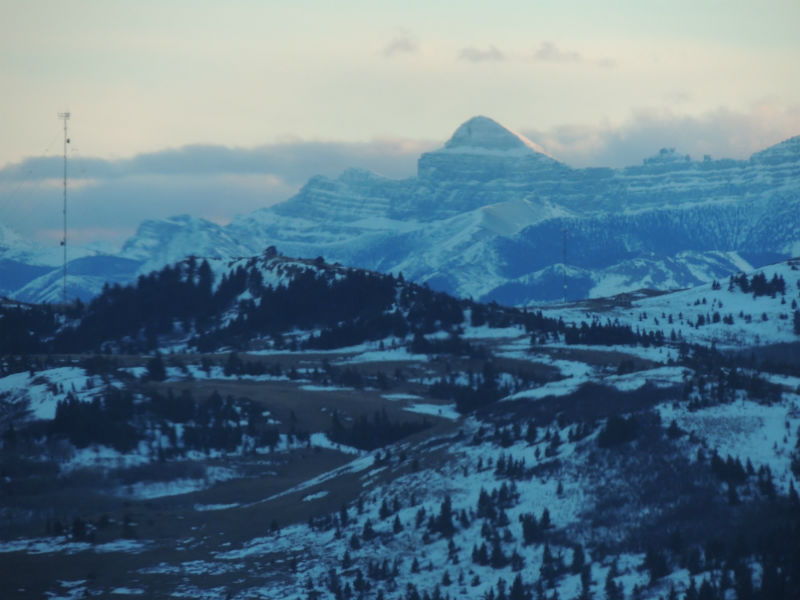 In the below shot, you can see the historic Turtle Mountain where the Frank Slide occurred.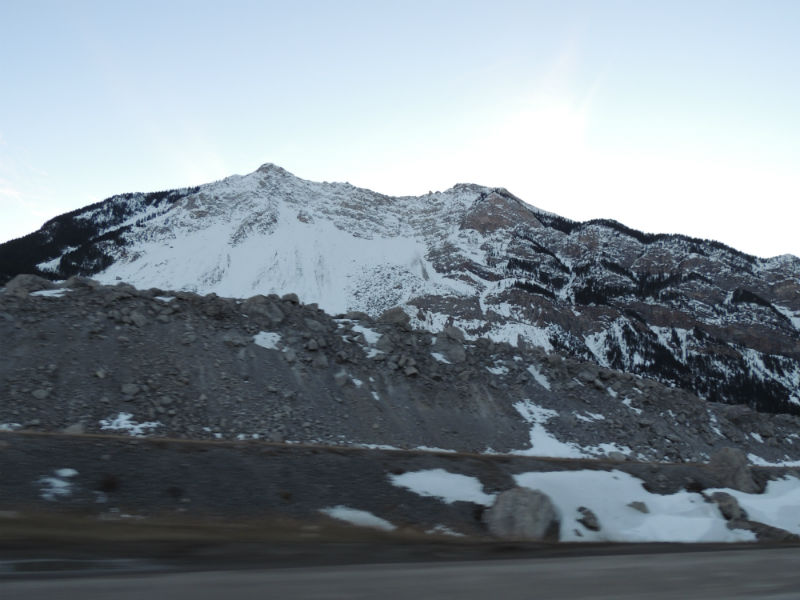 Not-so-fun-fact: It was named Frank Slide because back in 1903 a massive rock slide buried parts of the mining town of Frank. You can imagine how frightening and destructive it must have been based on the sheer size of this particular mountain. Read more about Frank Slide here.
Cranbrook, British Columbia
As darkness approaches quickly during Canada's winter months, we decided to call it a night in Cranbrook, BC.
Interesting fact: Cranbrook, although in British Columbia is not on Pacific Standard Time (PST). Instead, they use Mountain Standard Time (MST), which makes sense as it's a small in town on the mountains. But apparently our cell phones didn't get the memo and it caused a small panic on Saturday morning. Thankfully the staff at the Best Western in Cranbrook helped us sort out the confusion. We stayed to enjoy a quick breakfast at the True Root but were back on the road by 9 a.m. to start Day 2.
Day 2: British Columbia to Oregon
(Approximately 11 hours of driving)
Yahk, British Columbia
After fueling up for the day, the @Assist team left Cranbrook to head towards the American border. To get there we had to travel through a quaint little town called Yahk (like the yak animal). Strangely, one of our team members had visited there before and even purchased a shirt with a picture of a yak with the message "I've been to Yahk and back!"
Idaho
As we crossed the border to Idaho, we were amazed by it's beauty and resemblance of the Canadian Rockies.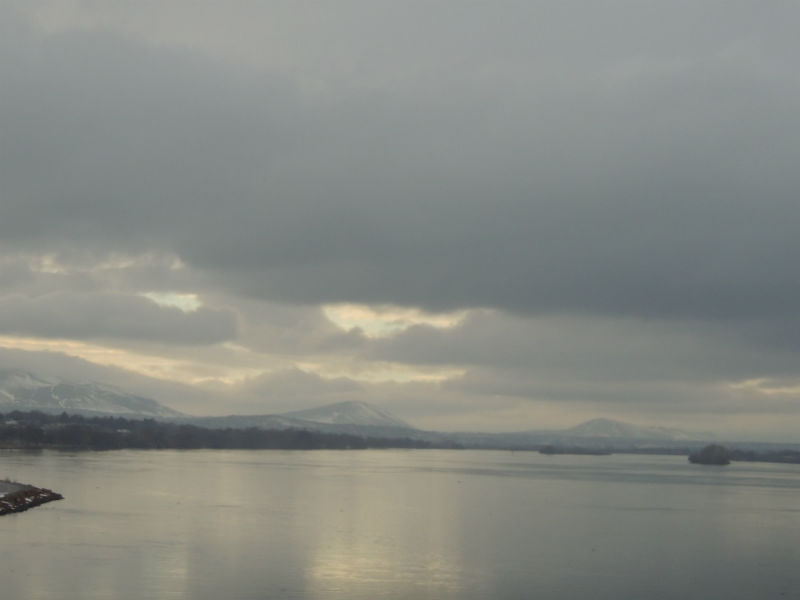 We pulled over to a tourist look-off point on the side of the road to take a moment to appreciate the artistic view as if we were gazing upon a painting. Although it was freezing, we thought it was important to take time to appreciate the little things, especially when you're spending 3 days in a car.
Redmond, Oregon
We had a long day of driving through Idaho and Washington but eventually made it to Redmond, Oregon where we stayed at Eagle Crest Resort, a gorgeous golf course overlooking the mountains in the background.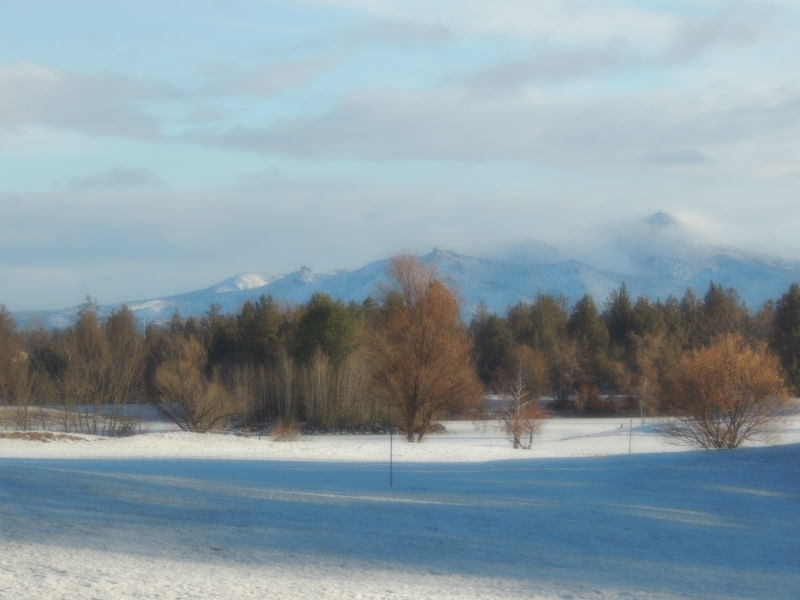 It was quite tricky navigating through a golf course at 9 p.m. but we managed to find the check-in counter after a few wrong turns in the dark.
Unfortunately, most of the restaurants in Redmond close at 9 or 10 p.m. Thankfully the front desk recommended a pizza shop called Pappy's Pizza that wasn't too far from the resort. We were the only ones in the restaurant and were treated to a VIP Pappy's experience. The staff was incredibly kind and the pizza was delicious. With our bellies full of Italian goodness, we sauntered back to the resort for a moment of shut eye.
Day 3: Oregon to California
(Approximately 8.5 hours of driving)
Cock-a-doodle-doo! Bright eyed and bushy tailed at 7 a.m. we sat down for breakfast at Aerie Cafe, just outside the Eagle Crest Resort lobby. This was a fantastic way to start our day. Everything, and I mean everything, even down to the oatmeal was great! It gave us the strength to finish our final stretch to San Francisco.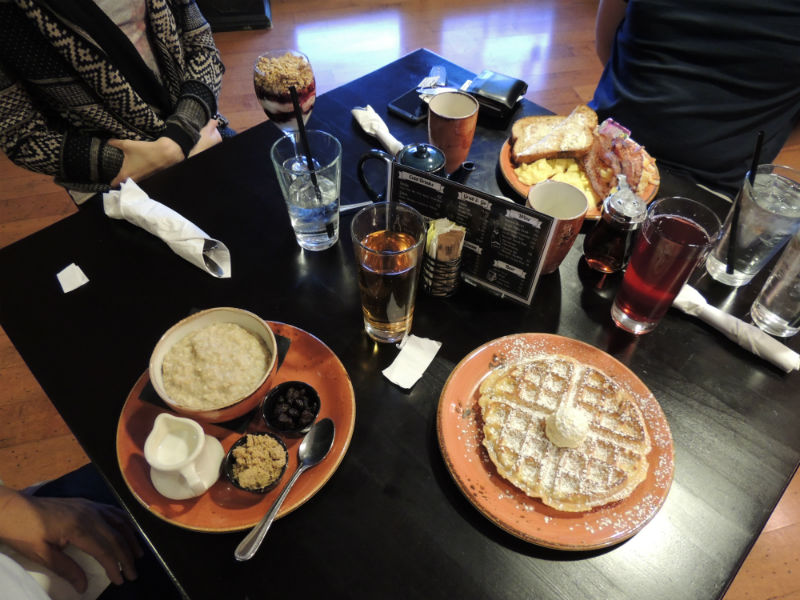 As we left our somewhat sunny resort we instantly found ourselves surrounded by winter. Heavy wet snow came out of nowhere, making it difficult to see and slippery to drive. Luckily we Canadians are used to winter driving.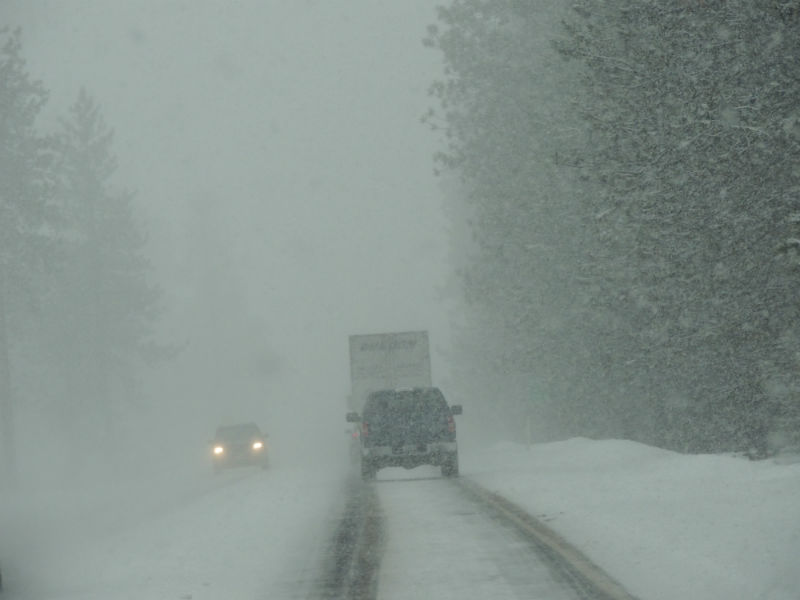 Now, you might have noticed we didn't mention any pit stops because really who cares about which gas station had a bathroom and snacks. However, right before we crossed into California we saw the smallest, cutest puppy. This is him standing next to a sidewalk curb. It was too adorable not to post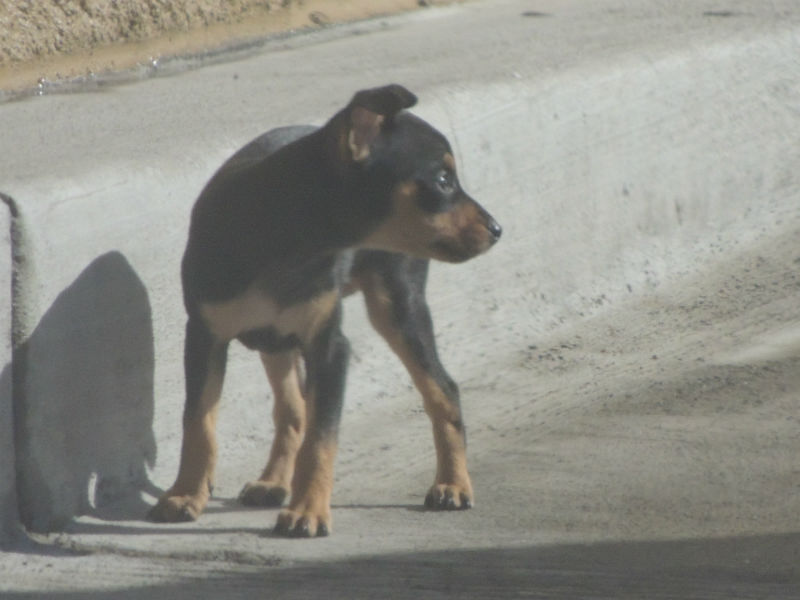 San Francisco, California
On the final leg of our road trip to California we made our way to San Francisco Bay Area. There was only a few short hours left until we arrived at the Sheraton Four Points Hotel but the rain was pouring down, flooding roads and bridges. We carefully drove through rain and city traffic until we made it...but WAIT!
Startup Grind was being held at the Fox Theatre in Redwood City, California. When we had booked our hotel we took into consideration the distance from the hotel to Fox Theatre...but there are two Fox Theatres!!! And obviously we had selected the wrong one making our morning commutes a lovely 1-2 hour fare in the morning. OOOPS!
We closed our eyes and kept repeating the mantra "It's just 3 days...it's just 3 days."
Up next we talk about Startup Grind's Pitch Bootcamp.
View all the posts about our journey here.