Huge New Feature: Easy Property Management Accounting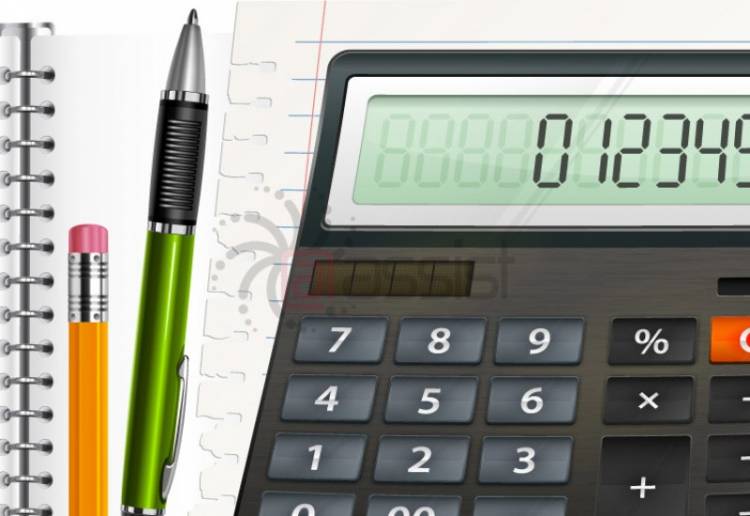 When getting into property management, most of us turn to Excel spreadsheets to track our income and expenses, our property's financials and our overdue accounts. While that's fine for a couple of properties, it's not exactly a system that expands easily with your business. So now that you have a few (or a lot) of properties, you've found the need to expand to a more sophisticated accounting system that can handle multiple properties, multiple bank accounts, multiple currencies and can be accessed by multiple people...phew! But if accounting isn't your niche, you may not understand the lingo, the reports and most importantly, you may be making mistakes that could cause problems for your business down the road. So what's the answer? Why, @Assist of course! Introducing our newest feature: Property Management Accounting. And guess what? This feature is available to all of our customers at NO ADDITIONAL CHARGE! And because it's included with our cloud-based system, you can access it from as many devices as you want from anywhere in the world.
But you always said you weren't an accounting software!
That's still true! If you've seen any of the accounting software (online or offline) solutions out there, you'll notice some big differences. @Assist has created the anti-accounting accounting system that lets you enter your information using a very easy-to-understand system, get real-time updates on things like how profitable your business is and who owes you money right now, and keep your accountant happy with awesome reports, spreadsheets and a full bank account reconciliation that make doing your year-end taxes a breeze.
Can I still use my own accounting software?
Yup! As with all of our awesome features, you can use as little or as much of them as you like. If you use our system for just managing your incoming payments from residents, simply export that info for use with your own accounting software.
Now let's get down to the good stuff: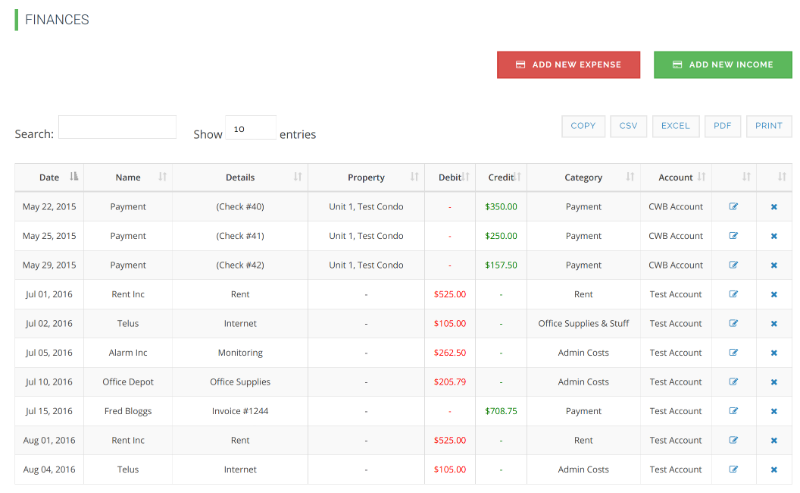 Whoo! *shine* And look! You can quick search, export, copy or print finance info with a simple click of the mouse.
Let's talk features:
Bank Account Balances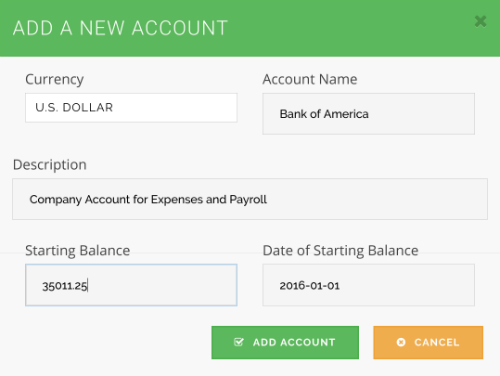 The first step is to create your bank account. Simply select your currency, give your account a name and enter your starting balance and date. By entering a starting balance, each transaction you enter will automatically update your balance so bank reconciliation will be super easy at tax time. You'll also know your account balance instantly without even having to log into your bank account! You can manage all of your bank accounts in one simple location.
Resident Statements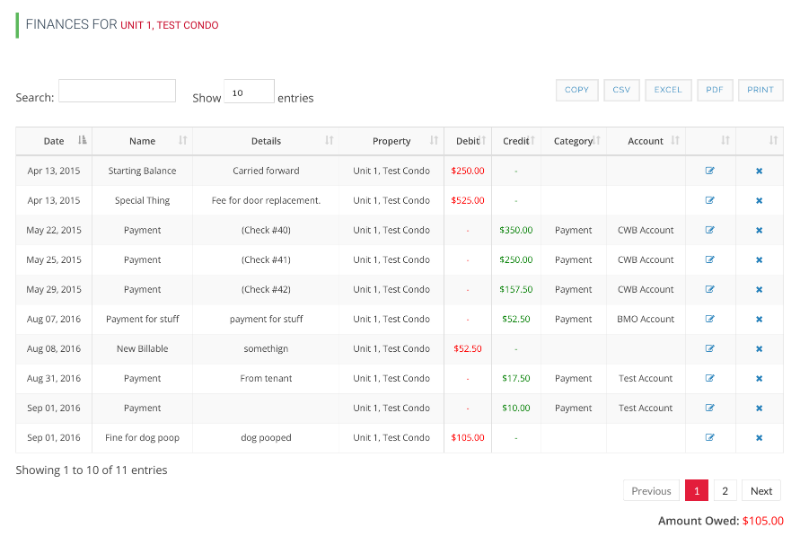 Statements for your residents have received a big update. As always, you can add one-time or recurring billable items to your resident's statement and view the current balance. Now, when you receive a payment you can apply it to a bank account and your finances will be updated automatically! Your residents see their account balance right when they log in and can view their statement for the break-down.
Notice they don't see any of your bank details? As usual, we've got your back when it comes to privacy!
Service Request Expenses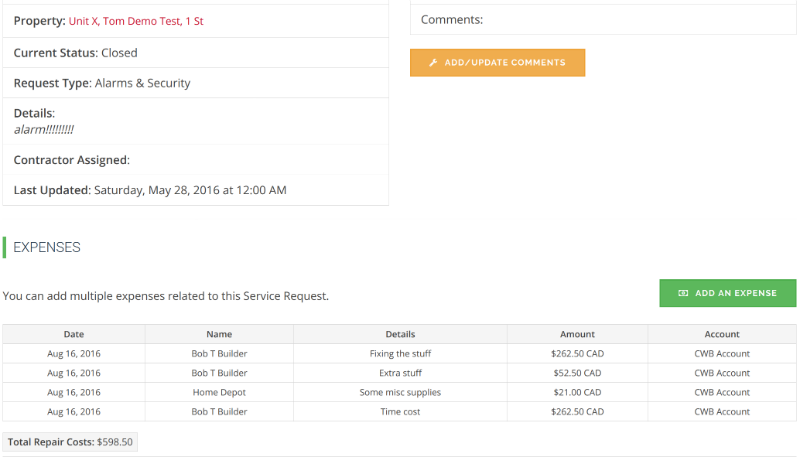 Once you've closed a service request, you can add any expenses you incurred for things like the contractor or maintenance person and supplies so you can see just how much a service request has cost you. These expenses will automatically be updated to your finances.
Overdue Accounts

With this awesome update, we've also included a list of overdue accounts so you can easily follow-up with any residents who haven't paid. See the list for all of your properties at once or generate a report for specific properties. Sending a reminder is easy-peasy. Just select your resident and you'll be able to send them a quick reminder of an amount owing.
Reports
What would an anti-accounting accounting system be without reports! With @Assist, you can create reports by category, by bank account, for just incoming transactions or just outgoing transactions! Additionally, get a list of overdue accounts by property and bank statements with a running balance. These reports can be exported and printed for use in your own accounting software, to give to your accountant at year end and to take to a meeting.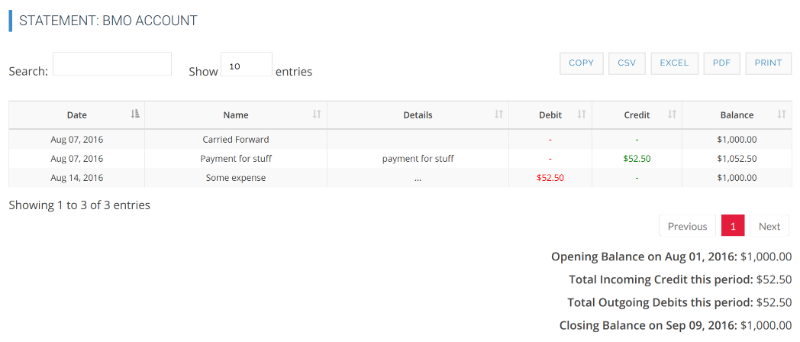 ---
Bookkeeping and accounting used to be difficult, but it shouldn't be! Most accountants will tell you that as long as your information is organized and categorized, they can work with it. But should you ever be questioned about your financials, being able to understand it yourself is a definite must. And now you can.
Are you ready to love accounting? Click here to try @Assist for FREE right now!