20 Important Questions You Should Be Asking Your Property Manager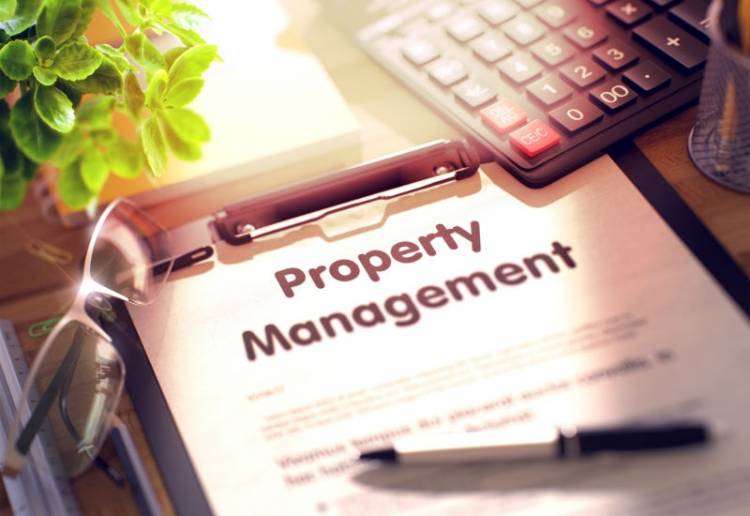 Entrusting your property to someone else can be nerve-wracking, especially if you've never done it before or worse; you had a terrible experience. If you've done a quick google search for property management companies in your area, you'll be overwhelmed by your choices. So how do you choose the best one? With the right set of questions. Get your very own printable version with blank space to fill in your answers at the bottom of this post.
1. How long have you been a property manager?
Ideally you want someone who has a proven record of success. It's not necessarily about the length of time they've been in business but rather their knowledge and ability to perform. If you notice they've had a few bad reviews, ask about them and see how they respond. Bad reviews and good reviews over the lifetime of a business is perfectly normal. A professional company will respond to both.
2. What types of properties do you currently manage?
If you own an apartment building and the company you interview deals primarily with commercial properties, they might not be the best fit.
3. How many properties/units do you manage?
It's good to get a grasp on how many properties they manage as well as determine if they have the staff to take on another property. If they manage 10 properties with a total of 120 units, you'll know their niche is dealing with smaller properties.
4. Will I be assigned a specific property manager or managers?
The answer to this question will likely be yes. As this will be your future point of contact, find out everything you can about this person(s) including their level of experience and their current load in terms of amount of properties they manage. Additionally, if that person isn't available or you have a complaint, determining your next point of contact will be essential so you have a contact to turn to if things go pear-shaped.
5. What services do you provide?
Ask them to be as specific and detailed as possible. Each company varies in their services and methodology. Make sure your wants and needs align with what they provide.
6. What are your management fees?
Management fee methodology varies by types of property. Choosing a property management solely on price often leads to a negative experience. Ensuring that the pricing aligns with the value of services provided is always a better bet. Ask for a full list of fees so there will be no surprises if you choose them as your property manager.
7. Are there any additional fees I should be aware of?
Administration fees are common in property management. Get a comprehensive list of these fees ahead of time.
8. What insurance company/legal representation do you work with?
A property management company should have insurance covering general liability with errors and omissions. But your property will also need an insurance policy and legal representation to handle the legal matters. Ask your potential property manager about the insurance companies/law offices they work with.
9. What property management software do you use, and will I have access to it?
To keep up with the complex needs of handling various properties, a property management company should be using software to help with their managing needs.
Psssst! We happen to know a good one. Learn about @Assist here.
10. What education did you receive in the industry?
Your property manager should have had some sort professional training and/or taken educational courses to become a property manager. Find out what associations and certifications your potential property manager has partaken in.
11. How often can I expect regular inspections to be completed?
Your assets need to be cared for and checked on frequently. You should expect your property management company to schedule regular inspections so they can assess any concerns before they become problems. Find out what their inspections consist of and add to their list if there are any additional inspections you would like for your property.
12. How do you handle late payments, overdue accounts and penalties?
If a payment is late or your property manager collects penalties for things like parking tickets, find out how much, how often and who gets to keep the money. Overdue accounts need to be dealt with swiftly. Find out what set of procedures your potential property management company has in place.
13. How do you market properties and vacancies? (residential/commercial properties)
Property managers should know the best websites most relevant to your location to find great tenants. They should also put a physical sign on the property if possible.
14. How do you screen tenants? (residential/commercial properties)
The process, depending on location could include a credit, criminal, employment and previous residency check. If you prefer to find your own tenants, ask them if that's alright too.
15. How long does it typically take you to fill a vacancy?
The time it takes should be relative to the local market.
16. Will you be setting up a separate bank account specifically for collecting money on behalf of my property, and will I have access to it?
Money being collected on your behalf should be kept in a separate bank account where you retain main access. Your property manager will be able to make deposits but all withdrawals will need your approval. If you'd like your property management company to handle deposits and withdrawals, simply add them as a signing authority on the account.
17. Do you have list of contractors?
Having a reliable list of trusted contractors is going to be especially helpful in a crisis. Your property manager should be able to quickly find a qualified person or company to perform repairs and maintenance on your property.
18. How often will I receive reports and updates?
Having accurate and up-to-date reports is crucial. They should be easy to read and informative so you know exactly how your property is doing.
19. What length of contracts do you offer and are there additional benefits for signing a long-term contract?
Some property management companies may offer incentives for longer term contracts that may be of benefit, such as lower fees and complimentary services. This may be worth considering if you're looking for a long term solution.
20. Under what conditions is it possible to cancel my contract and what penalties will be incurred?
Canceling a commitment is sometimes unavoidable. Your property management company shouldn't make this difficult for you.
---
Get the Printable Version

I've formatted these questions into a neat little document with writing space for your convenience.
---
Is there an important question you think should be added to the list? Comment below to let us know!
---