6 Amazing Ways To Enjoy Your Backyard This Summer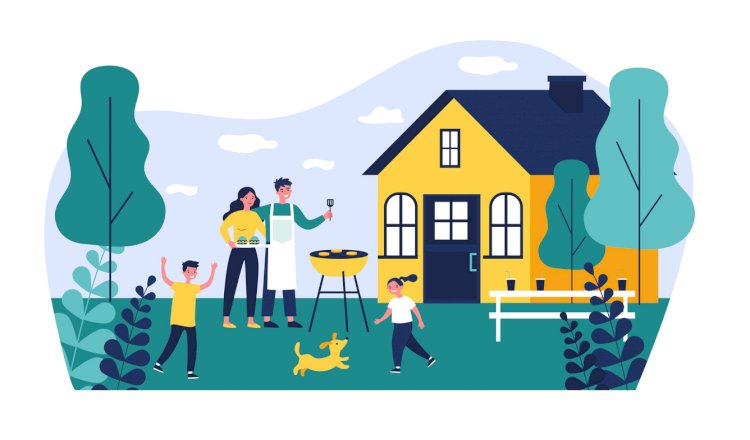 Summer is in full swing and it's no surprise to find local hangouts swarming with people relishing the warm weather at this time of year. However, with the lockdown still in effect for many, enjoying patio season could be tricky. Plus, taking safety measures into consideration, you might find yourself looking for a new spot to enjoy closer to home.
Well, what if we told you your perfect spot was in your own backyard! Here are 6 fun things to do in your backyard this summer:
Backyard Camping
Sleep underneath the stars, without venturing too far. If you're a camping newbie or have done it a couple of times, the beauty of backyard camping is that you can dive outdoors without packing, planning, and gear procurement like a usual campsite. After setting up the tarp or putting together the poles, you can make it cozy inside by lining the tent floor with extra yoga mats, multiple layers of sleeping bags, or cushiony comforters.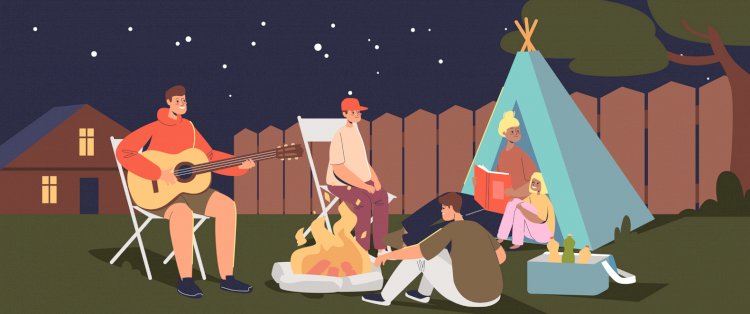 Is this cheating? Well no, this is simply a lot happier for everybody's experience especially if you have kids. A camping backyard also makes for an excellent birthday or sleepover party this summer.
Backyard Barbecue
The focus of every barbecue is food, of course! However dining in the alfresco, although beautiful in theory, has its fair share of nuisances. With the right set of outdoor dining accessories, your barbeque party can be a fairly easy and a stress-free hosting experience.
While dining outdoors carrying plates around, you are likely to drop a plate or two. Investing in a melamine dinnerware set along with a chic outdoor bar stand to mix martinis can make life a little easier for yourself.
You can save yourself several journeys between the kitchen and yard by using an elegant tray, which makes clean-up later easier.
Improve your barbeque experience and maintain your outdoor dining table with placemats and napkins.
Don't forget to keep the bugs at bay with a citronella candle on the table. Lastly, decorative backyard lights are great ways to elevate your barbeque dining experience this summer.

Backyard Mini-Golfing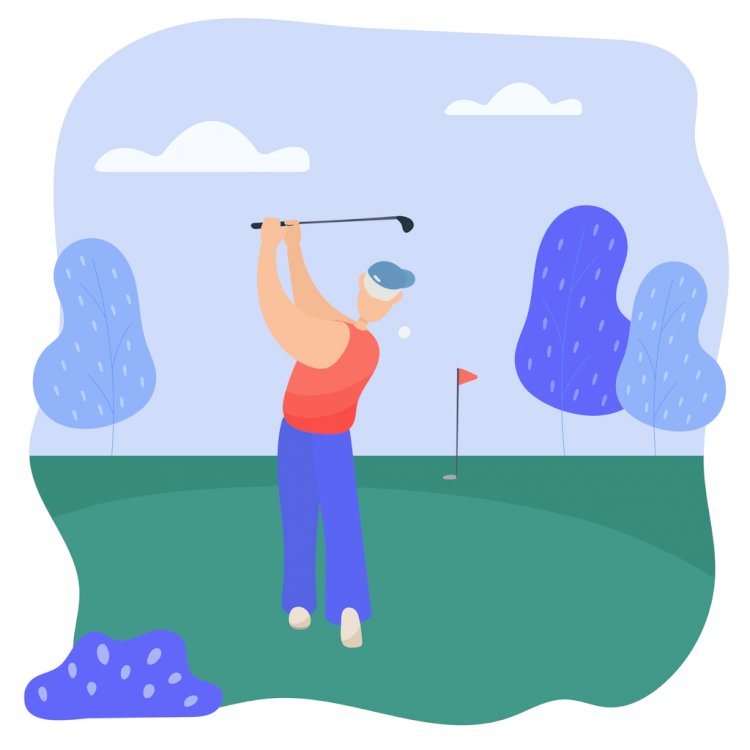 Children can get bored fast and it can be difficult to keep them entertained. Why not get your kids out to the backyard and build their own mini-golf course rather than relying on your TV and video games this summer?
With all the stuff around the yard, you may simply make your own minigolf course.
Terra cotta pots make fantastic golf holes/ cups and can be easily transported again to recreate your course.
Use the garden shafts/hose to construct divisions, and make your climbing sandbox the bunker near your home.
This is an excellent way to bring the entire family together to enjoy backyard mini-golfing several times in summer.
Enjoy An Inflatable Pool
Is there a better way to enjoy summer than playing in the water? Nothing like hanging out at a pool on a hot day, regardless of whether you want to work on your tan, splash through the entire day, or have a great pool party. However, things might be rather different this summer in terms of access to our local pools.
Remember summer fun, when you were a youngster you sprinkled in an inflatable swimming pool?
Inflatable pools are available in a number of sizes and shapes that match different needs. Some versions of inflatable pools come with a pump, however other models may need a pump.
Make sure that you know what your chosen inflatable pool model is going to need. The surroundings around the pool should also be considered.
Keep a watch on neighboring trees, shrubs, or anything that can pin the pool, damage or damage the safety of swimmers.
Build a She Shed or Man Cave
Need a little autonomy and peace away from the house? Just head over to your backyard to enjoy some 'me' time in your "she shed" or a man cave. While man caves have been in existence for a while, She Shed Ideas are going viral these days.
This outdoor spot in your backyard can be painted and have bright textiles that will contribute to being a big part of the makeover. Make this area comfortable with heat and power throughout the whole year, so she/he can enjoy the shed. This little shed can also turn into your favorite hobby spot, a reading nooky, or your wonderful exercise spot.
These sheds can be made using old windows and recycled materials and you can throw in some pillows, patterned rugs or can also paper the ceiling walls with old book pages for a vintage look. So, how are you planning to decorate your she shed or man cave this summer?
Host a Brunch With Friends and Family
There's no better way to begin your Sunday day than to have a sumptuous Brunch, surrounded by your favorite people. Let's not forget, sipping on a mimosa or two. Brunching can be extremely low stress and low upkeep by organizing it the smart way.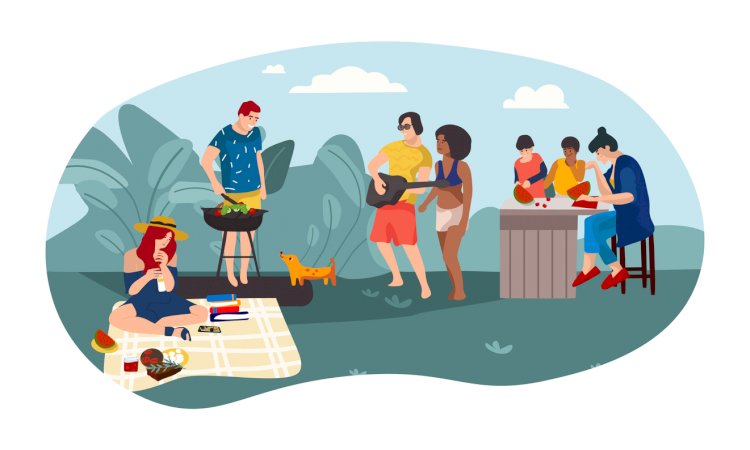 If you plan to have a brunch, consider having a food buffet, that will keep you from going around and waiting on people like a more formal supper.
This way you will relax and enjoy having exciting conversations with guests. Fill your preferred cocktails in transparent mason jars and some fresh fruits to have an aesthetically pleasing drink.
Decorations may be as extravagant or simple as you choose.
It is also important to accommodate guests who don't consume alcohol and whip up some mocktails for them. And of course, have some coffee ready!
So, are you ready to make it unforgettable this summer and do something different? With warmer weather, it is the perfect time to enjoy your backyard in the most fun ways possible. Having a romantic picnic, laying on a hammock, or even gardening in your backyard are few other ways to enjoy your backyard. What are your fun plans this summer?
---
Cloud-Based Property Management Software
Are you a property manager or landlord who wants an easy way to keep track of everything you need on a daily basis, such as tenant information, rent payments, and maintenance requests? With Sugu, we've given you that, all in a cloud-based platform you can access anywhere you have internet. Try Sugu today!