8 Must-Have SaaS Tools You Didn't Know Your Business Needed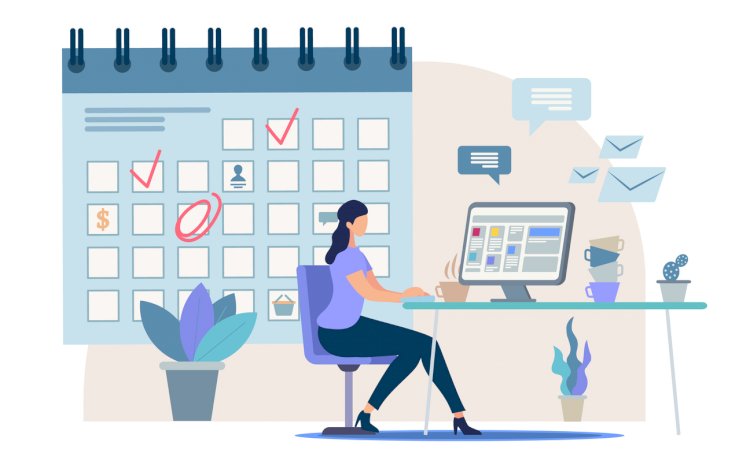 Running a small business means you've always got a lot going on. You handle hiring and firing, product and service development, marketing, accounting, and more to some degree, even if you outsource some types of tasks.
When you've got that much going on in your daily life, it can be difficult to keep everything straight and to focus on the things that most need your attention right now.
Thanks to modern technology, there are a lot of great software as a service (SaaS) tools available today that can make your life as a business owner much easier. From scheduling meetings to chatting with your team, reconciling your bank accounts to creating great graphics for social media, here are 8 must-have SaaS tools you didn't know your business needed:
Sugu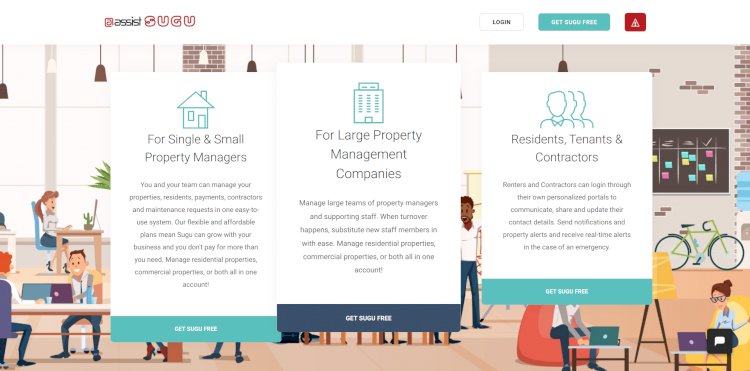 If you own and manage rental properties, even if it's just a couple of smaller rental homes, Sugu has everything you need to stay on top of all the small tasks that can easily eat up your day.
Store and organize tenant information such as rental contracts, purchase orders, and communications so you've got everyone's information in one place, easily searchable when you
need to find something. Process maintenance requests right from the platform which allows tenants to send you their requests and you simply pass the request on to one of your trusted contractors or a designated employee.
Sugu also helps you stay on top of your properties' finances, allowing you to send rent collection notices in seconds and receive payment right in the platform. Once you've received payment, Sugu automatically reconciles your bank accounts so you always know where your business stands financially.
This scalable software solution allows you to increase and decrease user numbers as you need them, and you can access your information anywhere you have internet connectivity.
WeVideo
Creating video for your business can very quickly become complicated, overwhelming, and expensive.
Whether you choose to hire someone to create your videos for you, or you go the DIY route, you can very easily rack up the bills with expensive editing software licenses. And, if you're not particularly technologically savvy, it can take hours to learn how to use some of these platforms at a level where you feel you can get anything done, meaning you're spending time focused on your brand videos that could be used elsewhere.
With WeVideo, you not only get a powerful, intuitive video editing and production platform, but you get it at a cost that's affordable for small businesses.
Create your own brand videos, including the use of screencasting and voiceovers, and get unlimited access to 1 million pieces of commercially licensed media to enhance your videos with Professional and Business plans. The software works on desktops as well as iOS and Android phones, so you can create great brand videos even when you're on the go.
Canva
Just like producing video for your brand, creating high-quality, great-looking graphics and printables for your business can get pricey.
With Canva, you can create your own graphics, newsletters, fliers, and more from scratch or, if you're not feeling particularly creative, from a large library of templates. You can create tons of great images with Canva's free plan, including using a wide variety of stock images, fonts, and illustrations, but if you want more powerful tools and more advanced content there are paid options.
Canva offers design templates for social media posts, newsletters, and business cards, as well as t-shirts, invitations, and greeting cards to spark your creativity. Upload your own images or
choose from Canva's library of options, with both free and paid content available.
Toki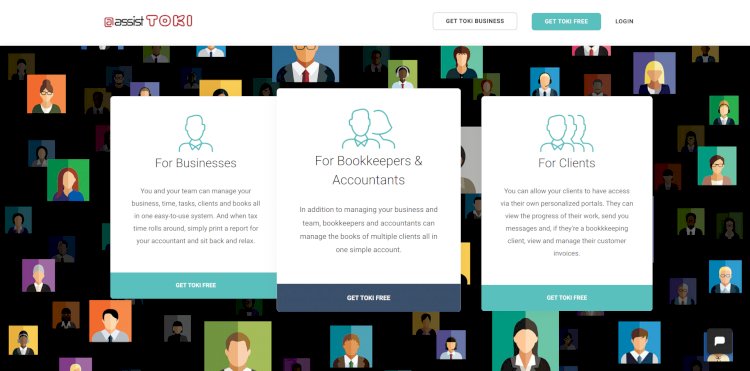 Staying on task and on top of everything you and your team need to do in a day is essential to working hard without letting too much slip through the cracks.
With Toki, you get task and project management software that grows as your team does, but also so much more. You can store files, send and receive invoices, track and monitor your time, message your clients, and more all through the one web-based platform. Check in with your team while you're on vacation, or work from home without ever missing a beat.
The free plan gives you access to create unlimited client profiles, projects, tasks, and invoices, and the affordable paid plans allow you to add team members as your business grows.
Slack
Do you feel as if you and your team are stuck in an endless loop of email chains, going back and forth for hundreds of emails about one project?
With Slack, you can communicate quickly and effectively about projects, hold meetings, assign tasks, and more to keep you more in touch and productive throughout your work day. Add channels for each individual client or project so you don't get things confused, and you can even separate out a general chatter channel for everyone to catch up on the day-to-day when they're not in the same office.
Slack also has hundreds of integrations to seamlessly communicate with other software your team may use, including Google Drive, Zoom, Salesforce, and Outlook. These apps allow you to fully customize Slack to the way your team works best, streamlining your work.
Zoho Social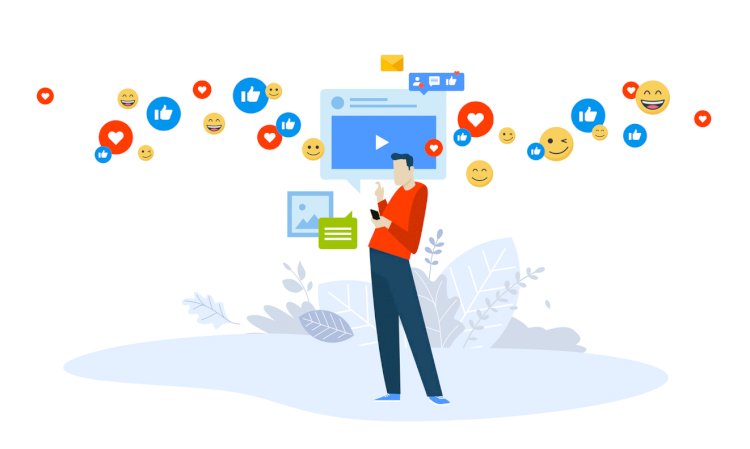 Maintaining an active social media presence is essential for a lot of businesses. But if you're on your own or work with a small team, it can seem as if posting to all the necessary platforms on the "recommended" schedules is just another task that gets shoved to the bottom of your to-do list.
Rather than going day-by-day in creating your social media content, leverage a scheduling tool such as Zoho Social.
Not only can you connect multiple social media channels together - Facebook, Twitter, Instagram, and Google Posts, for example - Zoho Social can send you notifications when you have likes, shares, and messages on any of these platforms. Additionally, you can view reports about the performance of all your social media channels in one place rather than having to loginto each one separately to see how your content performs.
Try the platform free for 15 days, or spring for an affordable monthly subscription and start sharing your content!
Mailchimp
Email marketing remains among the most effective methods of online marketing for brands, and one of the more cost-effective.
If you're in the habit of sending out coupon codes and specials, or you just want to connect with your clients and customers about what's going on in your business, you need the right email marketing tool to get the job done.
With Mailchimp, you get affordable pricing and easy-to-use tools that make sending emails a snap. Design your own campaigns with its drag-and-drop email builder, or use one of the dozens of email templates right inside Mailchimp.
You can even create segmented email lists so you only send out emails to the groups of people most likely to find value in them, and you're not spamming your entire email list every time you have a promotion.
WordPress
Having a website for your business is not an option anymore, and you want to make sure that the website you create is easy-to-use and represents your brand well.
While there are a whole host of "beginner" website building platforms, WordPress is still the gold standard for a lot of reasons.
Create a beautiful website using one of thousands of pre-made templates, or, if you're feeling ambitious, design your own site. Adding content, photos, and videos is easy with the platform's intuitive back-end, and you can easily edit the meta data of your site to help your business show up more prominently with the search engines.
There can be quite a learning curve to WordPress, so it may be beneficial to call in someone to help you get things rolling. But once you learn how to use the platform, it will pay off for your business.
Calendly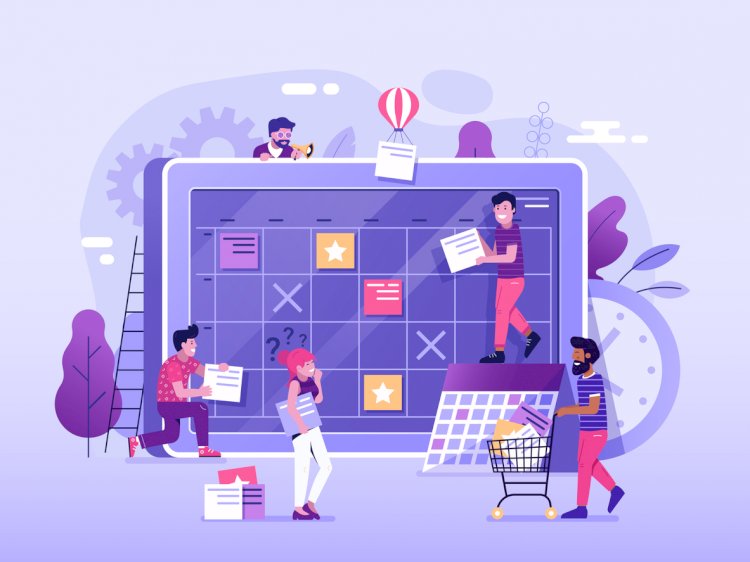 Scheduling meetings doesn't have to be difficult, with emails flying back and forth to find a mutually agreeable time.
Instead of you proposing a time for that new client meeting only to have them booked up for days, Calendly allows you to send a link to show your availability, and your client picks off your calendar. This eliminates the stream of proposed dates and times sent via email and frees you up to do other things.
You can set appointment types in Calendly and send a link only to the calendar you want your client to see, so if you're scheduling a 30-minute new client appointment, they won't somehow block off a full hour on your calendar.
Calendly also allows you to only block off certain times on your calendar for specific appointment types, meaning you don't have to worry about a client trying to schedule an appointment during your usual lunch break.
Sometimes, running your own business is all about working smarter - not harder. With these 8 great SaaS tools, you'll be doing just that!